Exclusive Interview with President of
HB Clothing Company, Mandy Misle

(Can't See Flash Player, Click Here)
Who says only women struggle to find the right size? Perhaps those who think so have never met a plus-size man.
Plus-size guys have not only a large built but also a tall height, which is a double whammy in the fashion world because clothing options become extremely limited. So a lot of them opt for drab shirts and saggy pants. Sometimes—horror of horrors—they seem to collect all the large-size floral-printed shirts that are commonly sold off the rack. How a person looks when dressed can spell a huge difference between booming confidence and obvious humiliation, and men don't deserve the latter.
Large-sized male dressing, fortunately, is no longer troublesome with the introduction of the HB Clothing Company. The brainchild of Mandy Misle, the shop was born out of sheer fashion necessity. She's been around plenty of large guys who suffer from the dilemma of ill-fitting sleeve cuffs, too-tight-at-the-chest shirts, and "I am more hip hop than professional looking" polo shirts.
Big and Tall Men's Fashion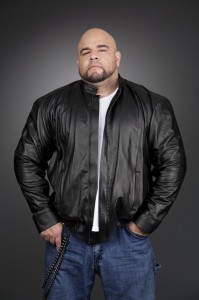 HB Clothing Company currently carries several styling options for plus-size men. For a more casual and sometimes "boy next door" look, you can have the long-sleeved flannel shirts, which range from plain to plaid. The sleeves may be rolled off for a more boyish persona. They are best paired with leg-fitting jeans and more comfortable loafers. For a semi-casual getup, especially when reporting for work, you can go for a plainer sleeve shirt such as gray and complement it with a pair of brown or black leather shoes. Collars are easy to work with if you want to include ties.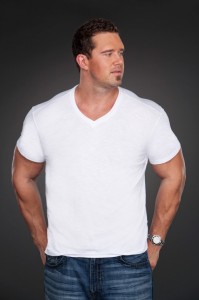 The V-neck tees, which are available in black or white (among other colors), are perfect for the summer. They're made of cotton so they're extremely breathable, and are paired easily with board shorts or jeans. Nevertheless, they don't have to be stashed away come autumn or even winter since they can serve as undergarments.
Speaking of the cold season, HB Clothing Company has also launched a couple of long-sleeved Henley shirts made from thermal cotton. They also help husky men appear leaner, particularly around the waist area. There's also the shawl collar sweater, a more modern take on a typical guy's pullover.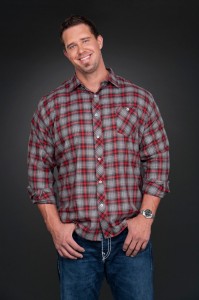 Of course, a man's clothing collection will never be complete without a leather jacket. HB's version isn't only badass but also extremely convenient. It fits perfectly around the arms, zips all the way up, and includes a cotton fabric underneath for good air circulation.
Despite being in the business for less than 2 years, HB Clothing Company continues to impress not only the guys but also fashion gurus and retailers. It has captured the teens and young adult market (between 18 and 35 years old) with its incredible line of clothing and affordable price tags. In the store and online,  guys can choose from large up to o5 6XL sizes.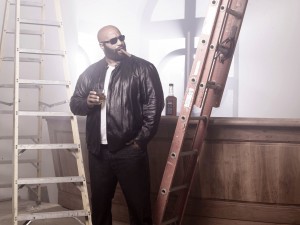 Misle, however, is aware it takes more than a good collection, affordable price, and comfort to entice more men to buy from her. So she's also busy expanding her business offline so potential customers can have a much better idea how the clothes fit them before they go online.
hb clothing company
RELATED STORY:
Yourwellness Magazine Outlines Health Benefits of Vitamin E - PR Web (press release)
PR Web (press release)Yourwellness Magazine Outlines Health Benefits of Vitamin EPR Web (press release)The treatment, which will become usable by an elite corps of doctor's offices this month, targets your fat cells through radio frequency waves which heat the cells and kill them off without damaging your muscles or skin. ... Still, the current research ...and more »
More at
Yourwellness Magazine Outlines Health Benefits of Vitamin E - PR Web (press release)