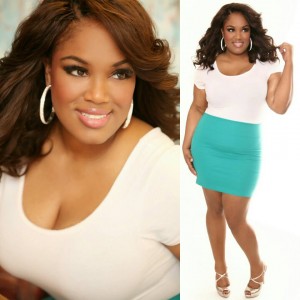 Latasha M. Haskins' career started out in the world of plus size modeling. She started out as a plus size model in 2005. During that time, she worked for several highly prestigious clients. Among the top brand names that she has worked for include Nordstrom, Macy's, and Eddie Bauer.
It was in 2007 that she was introduced to pageantry. She competed for three consecutive years before she was crowned the 8th Miss Plus America.
Right after she finished her reign, she established herself as a notable fashion and pageant director in the Northwest. This led her to create her own pageant system called Miss Plus USA.
Latasha's journey took her from plus size modeling to someone who can now make the dreams of other plus size women become a reality. With first-hand experience in full figured modeling, Latasha sure can be a voice that plus size women can listen to in joining the world of pageants.
Not only is Latasha experienced when it comes to plus size modeling, she also has the experience of competing in several competitions before finally achieving victory. Imagine, she went three years of competing before finally being crowned a winner. It just goes to show that with a lot of hard work, dedication and belief, a woman can take herself from the world of full figured modeling and eventually succeed in the equally competitive world of pageants.
The transition from model to CEO
Latasha was introduced to pageants in 2007, about two years after she started full figured modeling. It took her around three years of battling through competition before she could be crowned Miss Plus America. She was the 8th woman crowned in that pageant.
After she finished her reign, she forged a career as a fashion and pageant director. She became notable in this role which ultimately led her to greater heights. By greater heights, this means being the CEO and founder of her very own national pageant system.
Latasha founded Miss Plus USA as a national multiphase competition catered to unmarried women between the ages of 20-30. The competition is also open to teens who are aged 14-19. The requirements of the competition are that these women wear double-digit size.
The creation of Miss Plus USA
Miss Plus USA was created for a number of reasons. First, it was created to expand the experience that Latasha provides beyond the Northwest. Prior to this, Latasha's work was centered just around the Northwest, as that is where she became fairly known for her work as a fashion and pageant director.
Miss Plus USA, was in a sense, created in order to extend its reach beyond the Pacific Northwest. By doing so, more women across the United States of America would be eligible to compete in productions.
The second reason for the creation of Miss Plus USA was to transform the perception and format of plus size pageantry. The organization was founded to intensify the competition by declaring two national winners who are both going to experience their reign for a year.
Just like any other pageant, Miss Plus USA will have two divisions: one with a limited age bracket of 20 to 30 years old in the Miss Division while the other has an age bracket of 14-19 years old in the Teen Division.
The pageant was made open to teens and women who wear a double-digit size. Miss Plus USA will take place in August of every year in the "Emerald City" of Seattle, Washington. Seattle is a great place – home to coffee shops (Starbucks) and bookstores. Not only that, Seattle is also home to Boeing, Nordstrom, and the historic Space Needle.
The first ever Miss Plus USA Pageant will take place on August 2014.
About Miss Plus USA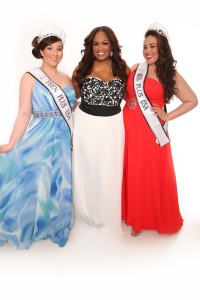 Miss Plus USA is a national multiphase competition for women who are unmarried and around the ages of 20-30 years. The pageant is also open to teens from the ages of 14 to 19 years old. All the females who will participate in the competition should wear double-digit size.
The mission of Miss Plus USA is to provide a platform as well as opportunity for women of average size. The pageant will showcase these women through tasteful competition, will require them to lead a healthy lifestyle, as well as show class, eloquence and volunteerism.
The goal of Miss Plus USA is for every participant to gain confidence, and to have the ability to properly represent themselves and the cause that they are most passionate about. The organization will also equip them with the skills and experience that will last with them for a lifetime.
The Miss Plus USA Advisory Board
The advisory board of Miss Plus USA was put together to advise the CEO regarding several business issues, including marketing, sales, financing, operations and expansion. Below are the current members of the advisory board:
Sonya Doswell – Solminod (Soul, Mind and Body) talk show host and event hostess. She uses Solminod as a platform to share the importance of being healthy, fit and strong – physically, mentally and spiritually – all while being able to pursue a balance and purpose.
Madeline Figueroa-Jones – Editor-in-chief of Plus Model Magazine. She was a former plus size model and has become the "Anna Wintour" of the plus size industry.
Catherine Schuller – From BEHIND IT Magazine NYC. She was a former Ford model, as well as a consumer advocate, promoter, marketer and editor.
Cheryl Haskins – Author of the book "Girlfriends Don't Matter." She once worked in banking and is now the Executive Director of a private foster care agency and preschool/kindergarten.
Chenese Lewis – Actress and radio personality from Baton Rouge, Louisiana. She is also a plus size model and was the first woman to win Miss Plus America.
Lisa Toton – Co-creator of the Curvy Girls reality TV show. She is also a married mother of two who also dabbles in stand-up comedy.
Are you a full figured model or under the plus size department? Take advantage of that edge by joining the Miss Plus USA today!
Plus, if you want to know more about the beautiful Ms. Haskins, there's a scheduled live Google Hangout interview of her with Philippe Matthews this coming 11th of June. Sign up for the special event here and mark your calendars!
Get more of Latasha M. Haskins: