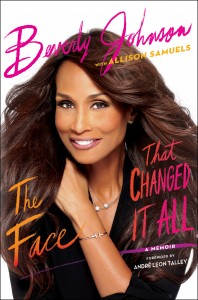 Supermodel Beverly Johnson brings to us a revelatory and redemptive memoir of her life in a book titled, "The Face That Changed It All: A Memoir". In this book, she passionately and honestly voices out her experiences, including as a child growing up as a studious, and sometimes bullied, bookworm during the 1960s—a period that is racially charged and socially conscious. She also reflects on her inclination to a career in law because of the huge impact the Civil Rights Movement made on her life. Her book also follows her successful 30-year modeling career.
Who Is Beverly Johnson?
Johnson is an American supermodel, actress and businesswoman, who made history when she rose to fame as the first black model to appear on the cover of "Vogue" in August 1974 and, later, on over 500 magazine covers later, making her one of the most successful Glamour Girls ever. Another of her firsts is being the first black woman to appear on the cover of the French edition of "Elle" in 1975.
Johnson also starred in her own reality show, "Beverly's Full House", on the Oprah Winfrey Network in 2012 and was named one of the most influential people in fashion in the 20th century by "The New York Times". As a businesswoman, she is known today for her legendary hair extensions that made a huge impact on the hair and beauty industry.
"The Face That Changed It All: A Memoir"
This book offers Johnson's glamorous tales about the hard partying of the 1970s and Hollywood during the 1980s and early 1990s, detailing her friendships and encounters with other celebrities and influential people, like Calvin Klein, Jackie Kennedy, Andy Warhol, Elizabeth Taylor, Eddie Murphy, Michael Jackson, Jack Nicholson, Warren Beatty and Keith Richards. It also sees her sharing, for the first time, intimate details that surround her love affair with the late tennis icon, Arthur Ashe, giving little known insight into the heart, mind and spirit of Ashe.
However, the book does not only narrate happy memories, but also reveals the countless demons she wrestled with over the course of her career, as it brings us into the heart of Johnson's struggles with drug addiction, divorce, racism and a prolonged battle for child custody over her daughter that tested her sanity and fortitude.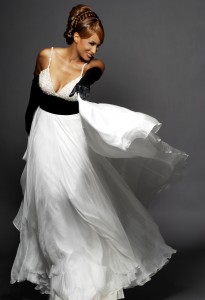 An entertaining book, "The Face That Changed It All" tells of Johnson's rise to success, from working at a fashion store in her youthful days to juggling college and modeling to take the world of fashion by storm. Detailing every part of her life, Johnson leaves nothing out, rewarding readers an intimate look at the world of modeling, as well as the grit and glamour of the 1970s and 1980s. She even recalls the attempt of Bill Cosby to assault her and reflects on how she had the strength to talk about it after other women came forward. While the memoir can be difficult to follow, as it jumps in time, the vignettes are very clear.
The book also pays homage to Johnson's mentor, the late Naomi Sims, while revealing the catty, complicated, catty and often tense relationships between black models during her modeling days. Appearing regularly in the story are familiar catwalk names, such as Iman and Pat Cleveland, who are illustrated how they had to fight various battles to survive each other and the system at large.
Featuring gorgeous and never-before-seen photos from Johnson's childhood and modeling days, "The Face That Changed It All: A Memoir" gives a no-holds-barred look at the lives of the rich, famous and fabulous and shows the way she emerged from her struggles happier, stronger and smarter than ever. It ends on a note of personal growth, which is when Johnson decided to get clean and sober.
Related: