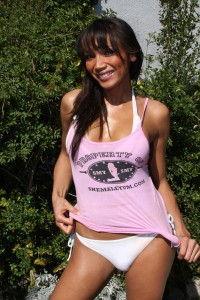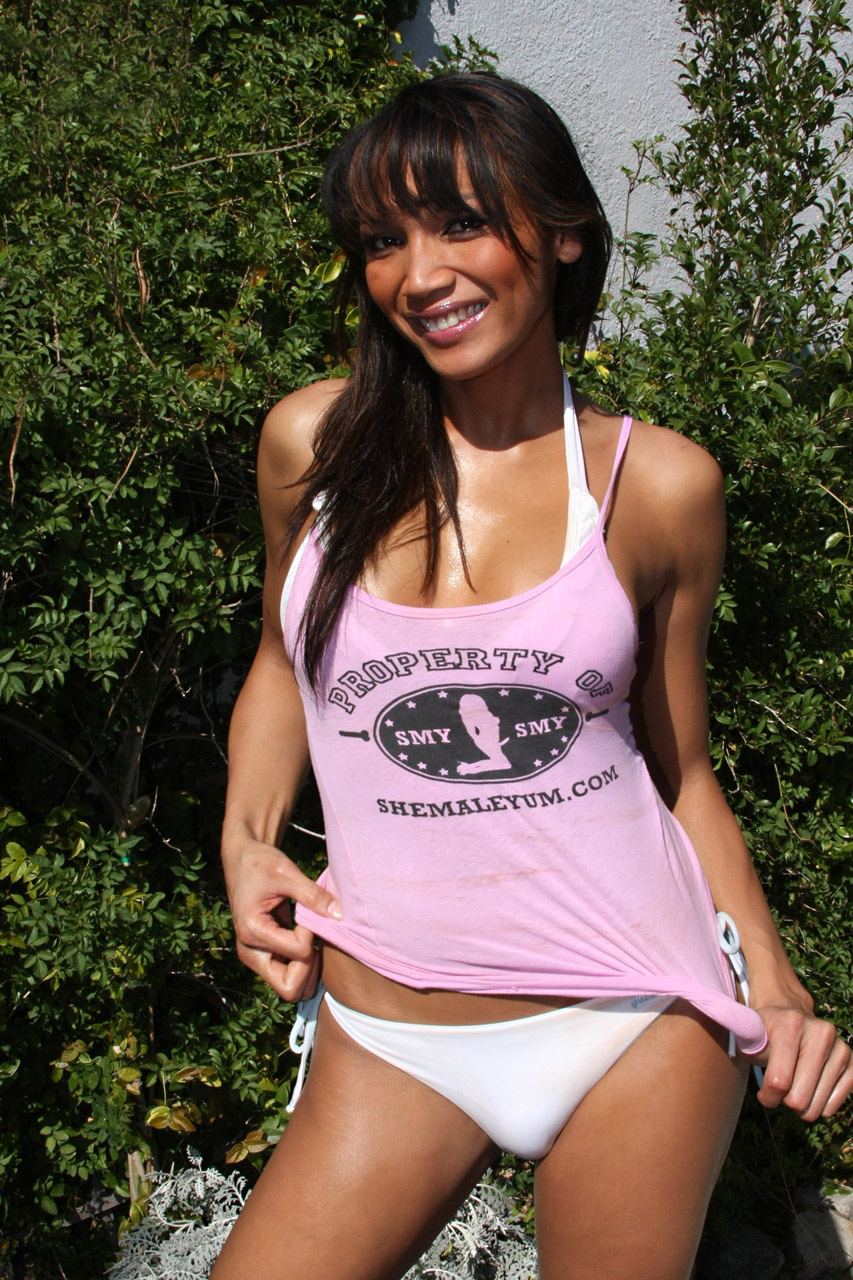 It was only recently when the LGBT community came out in full force, regardless if society was ready to accept them or not. In the past, members of the third sex hide their real identity in fear of discrimination and harassment. But one or two of them have been brave enough to face a cruel world and to assert their rights and privileges. One very good example is Yasmin Lee, a transsexual model and pornographic film actress whose sexual transition is as interesting as the life she led.
Early Life
Born 3 June 1983 into a family of Cambodian refugees, Yasmin's early life was spent in Cambodia. Her parents moved to Thailand and then the Philippines, before finally settling down in Orange County, California.
At age 18, she joined the U.S. Navy, but didn't stay long because of sexuality-related bullying and harassment. She then pursued a career as a make-up artist and drag entertainer. As a make-up artist, she worked in music video sets and with Hollywood actors. Because of fear of transphobic discrimination, she also left that promising career and joined the world of pornography films.
Film career
At the start of her career in pornography, Yasmin Lee worked as an assistant and then became a casting director on adult films. How she became a transsexual pornographic actress was by pure chance, which only showed that life definitely is full of surprises. When one of the actresses didn't show up, Yasmin took her place and the rest, as they say, is history.
Her career in transsexual pornography has been quite successful. This shouldn't come as a surprise as she looks just as good as any woman, especially with her Facebook profile picture. Sexy and vivacious, a term Philippe SHOCK Matthews used in an interview called Yasmin Lee: Transgender Empowerment. She has over 40 adult films, with several awards and nominations to go with them.
2008: Nominated Transsexual Performer of the Year for the AVN Award
2009: Nominated Transsexual Performer of the Year for the AVN Award
2011: Awarded the Kinkiest TGirl Domme by Kink.com
2012: Nominated Crossover Star of the Year and Transsexual Performer of the Year for the AVN Award
Appearances on Mainstream Shows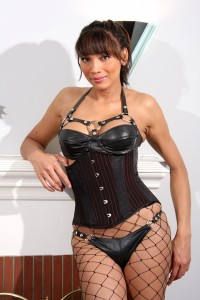 Apart from adult films, Yasmin Lee has also taken on mainstream roles. She appeared on the The Tyra Banks Show, The Maury Povich Show and other TV appearances. She also appeared in Red Ice, a horror film, and The Hangover Part II, a comedy movie filmed in Thailand.
Her latest non-pornographic film appearance is in a comedy movie Promoted, where she stars opposite Clint Jung, Samm Levine, and Estelle Harris, among others.
This transgendered beauty is an active member of the American Civil Liberties Union (ACLU) and actively participates in events related to LGBT rights.
Beyond the Stereotype
In an interview with Philippe Matthews, Yasmin gave out personal details about what being a transgendered individual was like in early 2000, a time when the world is not as welcoming to the third sex.
On when she realized she wanted to be a woman
For Yasmin, transition wasn't easy, what with her coming from a family with cultures and opinions rooted on tradition. Her family was very particular with the roles of a male and female, and there was no room for anything else. She didn't even know what a transgender was until she met other transgendered men in clubs.
Even if she was in the Navy, however, she was already dressing up and living the lifestyle that she has yet to understand.
On the transition process
She admits that her first foray to taking hormones did not involve seeing a doctor. This is why she advocates health reforms that focus on LGBT and the health needs of the community.
You can find more about Yasmin Lee and her inspiring feats with the following:
RELATED:
The Philippe Matthews Show (Recurring) Programming Donation
If you enjoy the content featured on our Blog, Radio and Live Video show, please give a one-time donation or recurring donation to help with further research, production and show topics.