By: Philippe SHOCK Matthews
For more than forty years, Carla Dunlap-Kaan, PFS has empowered women and men to reach their true potential in the field of fitness.  Carla is certified in personal training by the Cooper Institute for Aerobic Research, a certified nutrition counselor and a certified Classical Pilates Instructor. Her most recent certification is to teach Pole Fitness and ballet barre work based on the works of Lotte Berk amongst others.
In March of 1980, Carla began to train seriously as a bodybuilder; her commitment and athletic prowess helped her win the next two National Championships. She continued her winning ways by taking the next three major professional championships, making her the Grand Slam winner of 1983. One of those titles, the Ms. Olympia is considered the Wimbledon of professional bodybuilding.  Being viewed as a role model Carla says, "Its really a strange thing because its not something you do intentionally.  It's nice that something you enjoy doing and some pursuit you've gone after strictly for the challenge yourself ended up proving to be an example of accomplishment for other people."
Born in Newark, NJ on October 22, 1954, Carla began athletic competition at the age of ten. Her first sport was gymnastics to which she soon added speed swimming. Carla then expanded her scope to include synchronized swimming, which allowed her to combine her speed swimming and gymnastic skills. In the movie "Pumping Iron 11-The Women," Carla demonstrated synchronized swimming as pre-contest relaxation, which film critic Roger Ebert dubbed Carla the "Sex symbol of the 1985 Cannes Film Festival" and is currently available on DVD. Carla also appeared in the Scott Frank film "Women of Iron" and was a regular cast member of ESPN/ESPN2's Body Shaping.
Carla received her diploma in Advertising Design from the Newark School of Fine and Industrial Arts, which she attended on a full scholarship. After graduation she continued to compete in synchronized swimming events, winning the gold medal in the 1977 Junior National Team Championships and a bronze medal at the inaugural National Sports Festival in 1978. She was about to retire from competitive swimming in 1979 when, at the suggestion of sports writer Steve Wennerstrom, Carla decided to enter the upcoming "Best in the World" women's bodybuilding contest. Although she had never trained for the sport, Carla placed fifth in a field of 45 entrants.
Her next win was the Ms. Olympia and the rest as they say is history.  Her advice to those in fitness is to have fun.  Carla says, "I've worked hard all my life and I just have fun and pass whatever knowledge I have on to the people who want to take advantage of it."  Her knowledge and accomplishments has allowed her to appear on several talk shows as a spokesperson for fitness including Donahue, Good Morning America, Regis & Kathy Lee, Sally Jesse Raphael, Nightline, PM Magazine, Geraldo, Mike Adams "SportsWorld", Entertainment Tonight and Inside Edition. In addition, Carla recently completed a four-year stint as a regular cast-member of the very successful show " BodyShaping" on ESPN 2, along with regularly commentating for ESPN.
The Attitude of Success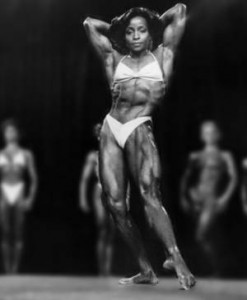 Whenever you look back on an achievers life, there's always an event or person that help shaped and define their character and determination.  For Carla that person was her mother.  Both Carla's mother and grandmother taught her and her four sisters and brother how to be strong and determined.  "My mom had an extremely developed sense of individuality," says Carla.  "I think that came from my grandmother who with many Black women were taught to stand on their own two feet.  That was a very strong influence.  None of us were told to do something because it was best for us.  It was more like try several things and don't be in a hurry to do anything and find something that you really like and we'll support you.  My grandmother was a community leader, a church woman, member of the Easter Star and just a phenomenally strong person."
Her father was a chemical engineer and her mother was in banking and computers.  Carla remembers her family motivation recalling, "They always believed in doing whatever you want to do before you get married.  My mother exposed us to quite a bit – as much as she possibly could.  It built up an ability not to have any fear of trying things."  There was never a fear of failure in Carla's life because of the conviction to succeed instilled in her from her mother so when she made the decision to begin a bodybuilding career – failure was not an option.  "I kind of went along with bodybuilding because I knew I was going to get our of swimming soon.  So, I tried it.  I came out of three other sports.  I was an Olympic level synchronized swimmer and the only reason I didn't go to the Olympics is because it was in the Olympics.  You talk about a tough sport and a very under appreciated sport it's synchronized swimming.  Imagine running a mile while holding your breath, that's about what synchronized swimming is like!"
Making the switch from swimmer to bodybuilder Carla says was a natural progression in the discipline of being an athlete.  She says, "For me it was continuing competition.  You don't come from swimming eight hours a day a take an office job.  Your headset is way to far into physical competition and bodybuilding was one of the ways I could satisfy that.  I had to take this next step and I did it."  However, it was never Carla's intent to become a professional bodybuilder.  She was content winning on the amateur level and enjoyed the sport for the sake of the art.  Her motivation to turn pro and enter the Ms. Olympia contest was deeper than surface level Carla explains. "I actually wasn't going to go pro but my mom had just gotten divorced and she needed the money to pay off a loan.  So, I said if I win and win some money, I'll give it to her and that's really the reason why I went in."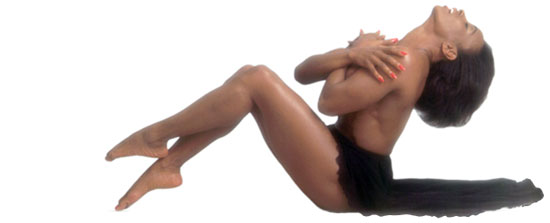 After her Olympia win, Carla was still a consistent top placer, proceeding to add to her collection of titles, she won the 1984 and 1988 World Professional Mixed Pairs title with partner Tony Pearson, and competed in the money at the 1984 ABC "Battle of the Superstars" with the likes of Martina Navratilova and Olympic speed skater Beth Heiden. Most recently Carla sampled a new athletic challenge by competing in the first three Danskin all-female Triathlon Series races, the first totally female half-Olympic distance triathlons in the world.
Soon, Carla retired from competitive bodybuilding, explaining, "I was basically the bridge between natural and steroids.  I came up against an immoveable object with Cory Everson, who was one of the first women to show up with very strong symmetry and good muscularity – that's a hard combination to beat.  That's why Lenda Murray won for so long.  Lenda has this unbelievable structure!  While I had good muscle and a descent structure, I had something wrong with my legs being long and my torso being short so, I would have to perfect every time I stepped onto the stage in order to even get close to Cory.  Those kinds of things just happen.  In this sport, you can't run any faster."
Learning When to Let Go and Grow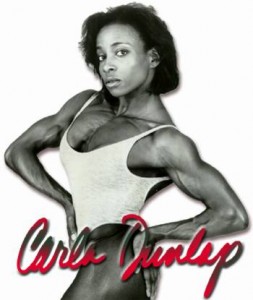 A tantamount lesson for Carla to learn in her competitive bodybuilding career she says it to, "enjoy it while you have it then let it go when its time to let go."  There are many examples of athletes who won't let go when its time to let go.  Change is difficult for everyone and athletes like Muhammad Ali, George Fraser, and Sugar Ray Leonard all prove the point of what happens when you don't recognize the time to move on with another phase of your life.  Carla says, "to some extent I didn't know when to let go or, knowing when to let go and your fans don't let you go.  At some point you hit an epiphany and you just don't want to do it anymore.  Everything has its era.  People ask me why don't I compete anymore – it's not my era.  You do what you're supposed to do for a certain period of time and you move on. I see some people that I can't believe are still stepping on a competitors stage – mostly in the men."
Carla recognized that she was reaching the end of her era almost two years before she stopped competing but she recognize yet another phenomenon that occurs when athletes, particularly bodybuilding athletes turn a blind eye to reality.  "When I went to the world championships in 1988, my head was already way past competing in the Olympia and World Championships and when I went back to New York that year, I placed ok but I knew I didn't want to do it anymore. The thing that I'm beginning to realize that wasn't obvious then is that bodybuilding exhausts your body.  Eventually, it does not respond the same and I sat here and watched every single top competitor go through the same thing.  You don't realize it's happening at the time you just think, 'I did something wrong with my training or diet.' But you've really exhausted your body – it just doesn't respond the same."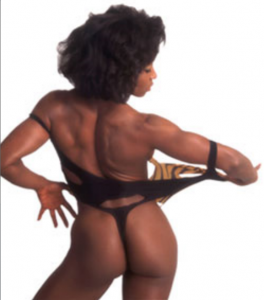 Carla continued to talk about the many levels of learning to let go and move on.  She explained about the pressure of being on top for so long.  Not only is there pressure on the athlete but the fans begin waning as well.  "I was watching Laura Creavalle, Cory and Lenda and it's a very interesting thing that happens with the human nature – they start wanting to lose.  I saw it happen when Sandi Ridel when she came up against Cory Everson. At that time, Cory had been five-time (Ms. Olympia) champion and you could almost see that she was getting tired. But Cory always amazed me because she would come back with something new and reinvent herself every year.  The year that Sandi showed up, she looked like a Cory clone – height, the symmetry, muscular hardness and she pushed Cory as hard as anyone had ever pushed Cory.  But, something really happened weird in the audience that time – a lot of people were rooting for Sandi.  It was so strange.  If you're up at the top long enough, people want to see how far you can fall.  So, it's both sides and both ways."
Teaching Others How To Be A Champion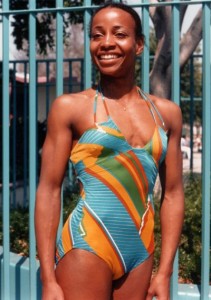 Carla has truly developed the psychology of a winner, she self describes herself as a backdoor champion and uses her many years of experience teaching such diverse subjects as yoga, belly dance, interpretive dance, aerobics, guided relaxation for stress management, swimming, weight training and gym safety, Carla currently trains people with a variety of fitness goals at her own 1200 sq. foot "by appointment only" facility. By assessing personal fitness goals, nutritional and emotional needs, she can custom design a program that easily meets the goals of the individual.  Carla says when it comes to training an athlete,  "there's a certain amount of intestinal fortitude.  Whether they were it on their sleeve or having a backdoor approach.  There's the champion that just has that upfront bravado — one that says, 'I know I'm a champion, I'm the best at what I'm doing,' and they wear their ability on their sleeve.  Then there's the other kind of person that you look at and you discount them.  'You're good but, you don't have the demeanor of a champion – I could blow you over.' Then they run into an immovable wall – I see myself as that.  My sister says I never come straight after a person, I go around them."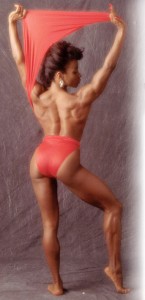 In the making of a champion, Carla has found that there are many roads to becoming a champion but she says, "You can't ever say that a champion is any one type with the exception of that one thing and that's intestinal fortitude."  How do you develop intestinal fortitude?  "Sometimes people get challenged in life.  They have examples of it by other people or parents.  I was reading a story on Cory Everson and they asked her who do you admire most in life and she said her mother.  Her mother was always the kind of person who never let anything stop her and when a kid has that kind of example it does make an impression.  That's why I think parents today for our new generation really have to be careful about what they do."
An important aspect of the new center is the scheduled addition of the Pilates Method and licensed therapeutic massage. Why the focus on this type of programming? Carla responds, "I feel that there is a need for more alternative methods of fitness, and I will continue to seek out and offer the most viable forms of alternative fitness I can find."
Carla continues to represent Danskin Inc. active wear, working alongside Nadia Comaneci-Conner and Kerri Strug, as a model and member of Team Danskin. She is a fitness competition-training consultant, and travels nationally and internationally as Head Judge of the National and International Fitness Sanctioning Body, the founding organization responsible for the Ms. Fitness USA contest for which Carla designed the judging criterion newest competition craze.
For more information on Carla Dunlap, visit her website at www.carladunlap.com.
Carla Dunlap
Related Reading: