The liver plays a vital role in a person's body and overall wellness. It performs many essential functions related to digestion, immunity, metabolism and storage of nutrients in the body. It also detoxifies chemicals, produces proteins necessary for blood clotting, and metabolizes drugs that people use. So what happens when a person has fatty liver or liver cirrhosis? The liver would be unable to perform its many intended functions, resulting to a wide range of diseases and bodily problems.
The reality, however, is that as many as 20% of Americans adults have fatty liver disease in some degree. This condition is common in people who drink excessively, are obese and diabetic. There is also an increase of diseases related to liver damage, such as liver cancer, hepatitis, and non-alcoholic fatty liver disease (NAFLD). 1 out of 10 Americans is said to have some form of liver disease, or at least 30 million people in the U.S.
CDC also released several alarming facts about liver disease:
In the United States, it is the fourth leading cause of death in Americans between the ages of 45 and 54
More than 5 million people in America have chronic hepatitis B or hepatitis C infection
NAFLD not only affects adults, but also more than 6 million children in the United States.
And the worst part is nearly 75% of the population that are infected with hepatitis C virus (HCV) are unaware that they have it, and are unlikely to know that HCV is ten times more infectious than HIV.
Unfortunately, one of the major factors that led to such diseases is lack of education and information. People do what they do, and eat what they eat because they want to. But if they are aware of how their unhealthy lifestyle choices are hurting their liver, they would be less indulgent and more caring about their body. Well, it is not yet too late and at least word has been spread through the right channels.
One of the voices that is echoing in various medical media outlets is that of Brendan Gaughran, founder of Liver Medic (www.livermedic.com), provider of liver health supplement, and author of various medical and related materials. Gaughran's encounter with liver disease may not be first hand, but it opened his eyes to the kind of damage that liver disease can have on a person, affecting his life manifold.
Who Is Brendan Gaughran?

Brendan Gaughran is a molecular biologist who focuses on pharmaceuticals and nutraceuticals. His experience in the health industry spans over 20 years, most of which are spent formulating leading nutraceutical products. His main areas of expertise are liver health, overall health, weight loss, cleanse and supplements.
Given his background and experience, there's little doubt that he is an expert in his field, and that he has the knowledge and credibility to educate people about liver and health.
What inspired him to start Liver Medic
His first encounter with liver disease was when he took care of a disabled New York firefighter who was afflicted with numerous health issues mostly liver-related. Gaughran nursed the firefighter back to health and, despite the significant amount of weight lost and elevated blood sugar and liver enzymes, his patient recovered and was able to regain the life that he almost lost. Staying alive and fit, however, required a change in lifestyle and the use of the right supplements. This inspired the development of the Liver Medic line of products.
The success of Liver Medic, however, depends not only on the quality and efficacy of the product, but also the skills and knowledge of its founder. Before Gaughran became the company owner, he was helping other companies and organizations achieve success. He implemented lean management, change management, and knowledge management initiatives for start-ups and large organizations. He also has extensive knowledge and skills in supply chain operations, sales, procurement, scientific research and business consulting. But the real highlight in his leadership skills is his ability to analyze problems and to keep other people motivated.
Brendan Gaughran as an Author
As a way of educating people about liver, related diseases and care for the second largest organ in the body, Gaughran writes articles covering a wide range of health related subjects, from detoxifying the liver to choosing liver supplements. He is an expert level author online and also provides materials for the Liver Medic website (www.livermedic.com). Anyone who wants to learn more about liver only need to look up Brendan Gaughran online.
Liver Medic
Liver Medic is a company that promotes health and education related to the liver. It operates under one mission: to educate people on the causes of disease and to formulate products that support liver health. It is the company's belief that the core of overall well-being depends largely on liver health. When the liver is healthy there is significant improvement in people's lives. And due to the lack of awareness about the alarming increase in fatty liver, partly because it has mild symptoms, the company aims to increase awareness and to educate.
Company Mission
Liver Medic has three vital missions:
• Bring educational message to the public
• Introduce natural supplements
• Provide alternative solutions to invasive medical operations
They've already started educating people about liver health through the work of its founder Brendan Gaughran, which can be accessed through the Liver Medic website and other online channels. Just click on the Health Articles tab on the Liver Medic site to access a wide range of health articles and comprehensive information about the supplements the company provides. Do you want to know more about the Candida diet and supplements that you can use? You'll find the answers in Liver Medic.
Natural supplements, on the other hand, are distributed online and through health food stores. Some of the products offered are:
Hepatiben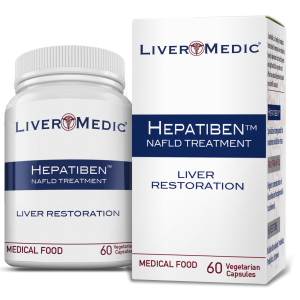 Hepatiben is an effective treatment for NAFLD, as it contains leading ingredients that can neutralize a liver environment's toxicity. The ingredients are tried, tested and proven effective in restoring liver health. In addition, Hepatiben can also boost level of glutathione in the body, help liver cells to regenerate, and maintain normal levels of liver enzymes and blood sugar. Recommended to use with Red Palm Oil for optimum results.
Red Palm Oil
Very few products in the market have high content of Tocotrienols, but Red Palm Oil has the highest concentration, making it very effective in restoring liver function because of its regenerative properties. Anyone with advanced liver problem will greatly benefit from Red Palm Oil. The product is also a powerful detoxifier and anti-inflammatory. Similar to Hepatiben, it can also normalize blood sugar and liver enzyme levels. Best used with Hepatiben for the most effective liver support.
Candida Complex
Candida Complex contains herb, probiotics, enzymes and other ingredients that help remove candida or harmful yeast from the body. It is believed that the candida in the digestive track keeps you from achieving excellent gut health, which is why it has to be removed. Candida Complex only uses powerful natural herbs and enzymes, which means it is safe to use with no side effects. The probiotics in the product is the good bacteria that will take the place of the candida that has been removed. Apart from removing candida, Candida Complex also reduces inflammation, improve absorption of nutrients in the body, and promote immunity. Best used with Hepatiben.
Serrapeptase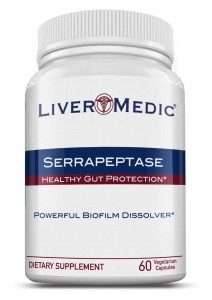 Do you want to improve digestive and overall health? You should take Serrapeptase, the leading product that dissolves biofilm enzymes, an impenetrable shield of everything bad for the body, particularly the guts – fungus, metals, candida, virus, and harmful bacteria. When left alone, these harmful elements can wreak havoc to your gut and overall health. But with the use of Serrapeptase, the biofilm will be dissolved safely and then removed easily. Aside from its primary benefit, this product is also an anti-inflammatory and 100% all natural for optimal health. For maximum absorption, Serrapeptase is enteric coated.
Gut Health System
Achieving gut health involves the use of a combination of supplements. As previously mentioned, candida in the gut is bad for your health. While it is recommended to remove it, there is a huge possibility that the process will flood the body with toxins. For this reason, gut health system is possible with the use of Hepatiben, Candida Complex and Serrapeptase. The combined benefits from all three products will not only promote gut health, but liver and overall health as well.
Sugar Balance
Sugar Balance, as the name suggests, promotes normal blood sugar levels throughout the day, ensuring stable mood and energy at the same time. It is made of natural ingredients and contain nutrients essential for a healthy body. Vitamins, minerals and herbs all combine to increase insulin sensitivity and secretion, balanced glucose absorption, and pancreatic cell growth. Sugar balance also has the nutrients that diabetic patients need.
Liver Medic, with Brendan Gaughran at the helm, will help a lot of people live a healthy life and achieve wellness even if they are suffering from liver problems and other health conditions. People who are healthy, will also benefit from the information and products provided.
Check out these links to know more about Liver Medic:
Related & Recommended: