Exclusive Interview with Jara Everett,
Author of Jump Off!

(Can't See Flash Player, Click Here)
The definition of a Jump Off according to the Urban Dictionary:
a casual sexual partner or girlfriend
a woman of dubious sexual practices
anything new and/or hot; especially in reference to a party or material item
A lot of adult men and women can't still figure out what to do or where to go despite their age. Wisdom and life experiences seem to be pretty elusive; if not, they're too scared to take the leap of faith. Jara Everett is of a completely different league! She is destined for greatness, and if you're going to look past her life, you can certainly sense she's been working on her purpose since she was born.
The Start
Jara Everett was originally from Belzoni, Mississippi, though she spent most of her young life in Chicago, Illinois. It's easy to assume that it was in this city where she learned to love and appreciate the world of hip-hop.
Nevertheless, while most of the eight-year-old kids were busy playing hopscotch or watching daytime cartoons, Jara was already writing songs and training for dance. She was also working on her voice that by 1994, she was ready for her first claim to fame. She was officially launched by Columbia Records as part of STOP, an all-girl singing group that came from Chicago.
She Spread Her Wings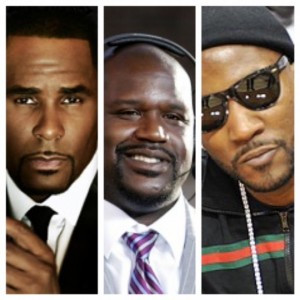 A year after, she was hailed as Chicago's most stunning lady by taking home the crown in the Miss Illinois competition. Around this time, she immersed herself in a variety of training related to dancing and singing. She also added another feather to her cap: acting.
Her sheer hard work and determination eventually paid off when she was cast in Beauty Shop 2 by Shelly Garrett, and she performed in more than 20 states. In between tours, she's in front of the camera as part of Ladies of Englewood, an independent film of David Lee and Kim King.
Jump Off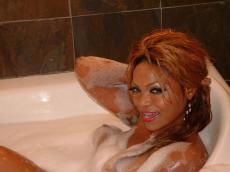 At such a young age, Jara Everett's career was already in full swing. She continued to act in independent films, penned her songs, danced, and, most of all, performed rap. In fact, it was her latest talent that got her to work alongside some of the most iconic and controversial hip hop moguls like Nate the Great, Shawty Redd, and Young Jeezy. She was featured in songs such as "Trick Trick," "Burning Up," and "Get Off Me."
Interestingly, her personal life was just as hot as her professional work. Her experiences in working, meeting, and establishing relationships with Martin Lawrence, Gary Busey, Suge Knight, Tupac, and R. Kelly, among others, were then the bases of her book entitled Jump Off. The word means a lot of things for an urbanite, but to keep the thrill, it's best to read it and answer Jara Everett's main question: was she one in the first place?
Jump Off also has its equivalent music, a rap song of the same title, with lyrics lifted in various chapters. This is such a landmark move as no song and book have ever been released simultaneously.
Jara Everett knew she's going to have a share of critics with her autobiography and her works, but she isn't focused on that. Her eyes are on the prize: success.
RELATED STORY:
THE JARA EVERET PHOTO GALLERY
jara everett