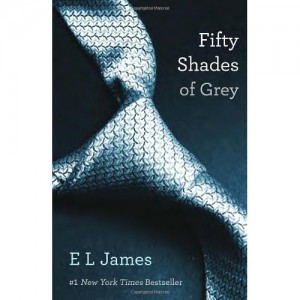 A successful business tycoon meets a gorgeous college student, and while deeply attracted to each other start a dominant-submissive relationship. Both engage in almost every erotic idea you can come up with, including bondage and butt spanking, and yet they're not in love—they shouldn't be—and no one should know what's going on.
If this story sounds very familiar to you, then you have read 50 Shades of Grey. If not, you're too curious how the entire saga unfolds because your friends and the Internet couldn't stop talking about it.
50 Shades of Grey by E. L. James started out as a fan fiction for the Twilight series by Stephenie Meyer. Later it became a risqué story on its own with the dashing and dominant Christian Grey and the submissive Anastasia Steele at the helm.
Critics and certified bookworms have mixed reviews of it (along with the other two books in the series). Certainly it's not the next highly acclaimed Harry Potter. But then again it's sold more than 40 million all over the world in just a short amount of time and stayed in the best-seller's list of USA Today for more than 15 weeks—definitely a record.
The question is why.
The Advent of Mommy Porn
It's expected that romance fiction such as this is going to attract millions of teens and young adults, especially if they have very open minds about sex. Interestingly, though, 50 Shades of Grey appealed to another demographic: the moms.
No one really knows for sure why the book has become the hallmark of "mommy porn," but psychologists put on an effort to explain. First the book is easy to read, thus a perfect companion while mothers wait for their kids to finish school or while the washing machine does its job.
It also has something to do with the presence of a lot of platforms in which the book can be read. Tablets, dedicated e-book readers, and smart phones now allow these moms to carry 50 Shades anywhere they go without feeling embarrassed.
Going Beyond Prudence
A lot of these mothers may have also experienced sexual awakening. Most definitely, a couple of them won't be doing bondage with their partners anytime soon, but the book excites and empowers them, enough to convince them to not fall asleep so easily the moment they are in the bedroom.
The Appeal of Christian Grey
The book centers around two main characters, Steele and Grey, but it's the latter most readers are gushing about, finding him equally stunning, mysterious, broken, and, for some, hideous. The answer to the question on how he's able to control Steele—allowing him to do anything to her, even subjecting her to pain—is disgusting for many but also hooks them in the process. Maybe it's because Grey is also willing to give in to Steele?
Regardless, the combination of great viral promotion, controversies (including a ban in some libraries), and erotica proves to be a strange but winning formula for 50 Shades, and perhaps for other sex-heavy books in the future.