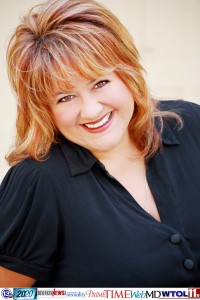 Recently dwelling on a past conversation with a successful, professional, single man, I recalled his four determining factors for furthering a potential healthy dating relationship with a woman. Interestingly enough, when it comes to his four factors, he is not alone. Additional conversations with other successful single men, in their late 30's and early 40's, resulted in similar findings. Simply put, men who are single, successful, and financially independent are looking to connect with women who encapsulate the four S's: Simple, Sexy, Sane, & Sugar.
Simple: By stating "simple," the men quantified that word stating they were looking for a woman that has a simple personality. She is easy going, pleasant, polite, and fun. She isn't complicated, drama-focused, and mentally exhausting to be with. They want a woman that will handle problems, discussions, and issues straight forward without emotion, better yet; they want a woman who doesn't really take issue with too much at all. She is laid back. These men want a woman who is like the duck with water running off their back; these are the kind of women these men like.
Sexy: The women that attract the successful single men have a sense of sexiness that just exudes from their pores. They look, move, and act coy, yet, these women are open and receptive. They are confident; but too confident and not cocky or egotistical. Sexy women move sensually, deliberate, and often don't even realize they are acting sexy. And, these women just scream sensuality without being slutty. These women are sexy enough to be desired by many, yet classy enough to like be discriminate with their past, present, and future relationships.
Sane: Men want a woman who keeps her wits about her, doesn't become insanely jealous, over controlling, and emotionally insecure. She is able to make logical deductions with her thoughts; first reviewing and considering actions before responding. Then, she responds appropriately to the issue without over acting or assuming worse than what occurred. She is confident in her looks, behaviors, and actions, so she is not insecure. Yet, she is open and receptive to ideas, thoughts, and conversations that may or may not be in alignment with her previous thoughts or ideas. She responds calm, cool, and collected in emergency or stressful situations, yet passionate when it comes to intimacy and relations with the men they like or love. She is financially savvy and knows how to handle her own money without trying to intervene with his earnings. She also respects his and her privacy and doesn't find it necessary to chit chat private details about him and her with her best friend or her mother! She respects her reputation and his protecting them both, so that they both shine publically even if they jazz it up privately.
Sugar: She is an attentive, responsive, and enjoyable women with whom to spend time. She showers him attention when needed, yet knows when to give him his space. Although, she knows how to pour the sugar on, she knows when and where to show it in public. She sexually inviting, fun, and open minded to sex, intimacy, and play. She can enjoy attending good fight, a good athletic event, and a good business trip/seminar, all-the-while giving him support, consideration, and time to attend to his own friends, work, and family while maintaining her own interests and her own social and familial network.
While some women and men will scoff at the four S's stating that men that desire these traits are going to be hard-pressed to find this woman beyond reading fairy tales, in reality, these women, or women like them, do exist, albeit, they are hard to find. The positives factors are that these men know what traits they desire and they know what traits they want to avoid. Therefore, these men are more likely to find the woman for which they are looking more than those men who do not have a clear focus on the type of woman they wish to date.
The men without a plan who randomly seek out women to date indiscriminately tend to only to get burned, disappointed, or taken by the women they meet. Else, they break women's hearts as they try the women on for size and discard them as the men discover their own personal deal breaker factors along the way. So, like it or not, we all have a lesson to learn from the four S's, and both men and women would be better off outlining desires and deal breakers just like these confident successful men if we want to attract a healthy relationship.
**Andrea Adams-Miller, MS, CHES, aka The Sexuality Tutor, Keynote Speaker, Relationship Consultant, Author, an Award Winning Radio Show Host, "A International Leading Authority on Healthy Relationships & Healthy Sexuality" shows individuals and couples just like you how to achieve Healthy Relationships & Healthy Sexuality by Revealing the Secrets to Igniting the Spark, Fire, & Passion! She has been seen on ABC, CBS, NBC, FOX, 20/20, TIME Magazine, PBS, and more… Visit her website, www.SexualityTutor.com to receive 3 FREE gifts on including a Free Video Report on "Dispelling the Top 3 Myths to Creating and Maintaining Healthy Relationships."