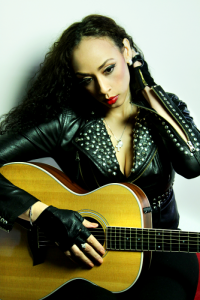 Von Decarlo, a multi-talented performer and producer, television personality and author of the book "Speak Fluent Man: The Top Ten Things Women Should Consider Before Blaming the Man" was a guest on the Philippe Matthews Show. Though the initial part of their discussion talks about Decarlo's audition for the reality show "Temptation Island"—where she was kicked off for being too intimidating—interesting opinions came after when she speaks her mind on Bill Cosby, the Obama's and her late husband and comedian, Patrice O'Neal.
Speak Fluent Man: The Top Ten Things Women Should Consider Before Blaming the Man
Decarlo credits O'Neal for teaching her how to become a better woman, mother, wife, friend, performer and business person. By abstaining from rejecting and marginalizing his man truth, Decarlo became fluent in "speaking man", thereby gaining the knowledge and empathy of men. Through this book for both men and women, she shares the philosophies taught to her by O'Neal, which enabled her to "speak fluent man" and have a unique but successful relationship with him for 10 years.
Reminiscing Patrice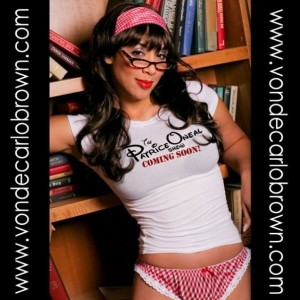 Decarlo's rise to the public spotlight is filled with triumphs and tragedy. However, she is known as a survivor, both professionally and personally. Along the way she met and fell in love with O'Neal, who died in 2011 just a month they were to marry. Now she's picking up the pieces by reflecting on their time together and revisiting various projects she started, while he was alive.
Decarlo stated that they were not just a couple, but partners who collaborated creatively as well. She wrote and produced the theme music "Cool Ride" for O'Neal's special on "Comedy Central", "Elephant In The Room".
Expressing her thoughts about the loss on "MadameNoire", she said "I am not going to lie: I like to be straightforward. I am STILL picking up the pieces. It's scary. He was so much a part of me. He helped me in so many ways. He helped me be a better woman, mother, wife, businessperson, performer, how to be funny. He helped me with my self-image issues and self-esteem. And we also worked well together creatively. He pushed me to do better. You know I had to submit six songs for the theme music to his special before he was satisfied with one. He supported me with my first indie album. We were working on a ton of projects together."
When Patrice died, Decarlo took on the role as president of his company for his name and likeness, producing a couple of successful comedy albums, "Mr. P" and "Unreleased".
Commenting on the Obama's Relationship
When asked about how is it like being powerful couples, like that of Barack and Michelle Obama's, she simply said that women should "stay in their lanes". She stresses on not being in competition with his man. Talking about the presidential couple, she expresses that they are not in competition, but in a situation having a system where they complement each other, which is the right thing in being in a relationship, where the queen supports the king.
"Obama is the king; Michelle is the queen. There is absolutely nothing wrong with catering and helping and supporting your king. So, I'm an alpha female type, so I know I had to be with a dominant alpha male. One that is not abusive, of course, because power corrupts. But, I know I like to be submissive to a more dominant male figure," she said. "There is nothing wrong with standing your lane, and that's how you flourish."
Expressing Her Mind on Bill Cosby's Case
When asked about her position if she were in Camille Cosby's shoes, she immediately accepts that it would be a heavy predicament for her. She answered frankly that it is all about the couple's commitment to go through life together. Not to justify what Bill or any person can do, she reminds people that all of us commit mistakes. She just said that if Bill were her husband, it would all depend on how he would say to her, personally. She means that, whatever the media is saying, we just do not know exactly what happened. She stressed on the intimate issues discussed between the couple.
LINKS OF INTEREST:
RELATED LINKS:
The Philippe Matthews Show (Recurring) Programming Donation
If you enjoy the content featured on our Blog, Radio and Live Video show, please give a one-time donation or recurring donation to help with further research, production and show topics.