Sherrin Ross Ingram is Founder of the International Center for Strategic Planning, a consulting firm that helps organizations and individuals strategically position themselves to take advantage of trends and changes in their market place and environment. She is also a highly respected Attorney, Business Owner, Investor, Speaker, and Counsel to Tressler, Soderstrom, Maloney & Priess, a national Law Firm based in Chicago, Illinois. She is also the former Host of the radio show "The Wealth Management Program," and Author of the best-selling book Wealth Mentality: Program Yourself to Get and Keep the Wealth You Want.
A highly dedicated professional with proven skills, Sherrin's presentations impact the financial bottom line and quality of life of her clients. Her demonstrated strengths include the ability to anticipate and specifically address the challenges facing her audience, the capacity to analyze and synthesize large volumes of complex and technical information and communicate the information in plain English, and the ability to inspire confidence.
Sherrin has experienced the benefits of having a clear focus and well-defined goals. Born in New Orleans, LA, Sherrin has lived in all regions of the United States and abroad. She received her Bachelor's Degree in Economics from Whittier College, and her Law Degree from the University of Iowa. Sherrin's analytical background and diverse life experiences blends into a perfect combination of powerful content and high impact performance.
Sherrin sat down with me to discuss the concept of acquiring a wealth mentality and many more nuggets of financial wisdom.
Enjoy the knowledge.
Philippe Matthews:
What is the Wealth Mentality and why did you create it?
S. Ross Ingram:
"The reason why I wrote the book is for years I've conducted seminars on buying properties, foreclosures and tax liens as an investment; and for the years that I have taught this, only a few people have taken advantage of it. I wanted to know why because I know the strategies work because I've used them myself to create my own wealth foundation. After talking with many of my students and doing some reflecting of my own, I came up with this theory about why people weren't doing it and I named that theory 'The Wealth Mentality.' In other words, they lacked it. A wealth mentality is a way of thinking that encourages wealth-building thoughts and behaviors. More specifically, a wealth mentality is a way to enable you to start recognizing wealth-building opportunities and more importantly, it compels you to take advantage of these things. If you come across an idea or something, you just can't sleep until you have thought this idea out, pursued it further, investigated it further – you have started to take advantage of it. Finally, a habit of a Wealth Mentality causes you to structure your lifestyle, so that you preserve the wealth you do make and maximize it. In other words, you keep more of what you make."
Philippe Matthews:
Talk to me about the mindset of maintaining money.
S. Ross Ingram:
"I use the word wealth a lot with my students and the idea of being wealthy is just so outside of their normal way of thinking. They just think about making more money, and I am really trying to ingrain the idea of wealth. There is a difference between wealth and money and a difference between wealth and riches. Being rich is a state of having a lot of money; whereas I have tried to ingrain the thought of being wealthy is not just having an amount of money, but having your money out there working for you. For example, I know a lot of rich people who have to get up and work everyday just to maintain their lifestyle – that is not wealthy, that is just rich. Wealthy is when you don't have to get up to maintain your lifestyle. You have investments out there that are earning you money while you literally sleep or play."
Philippe Matthews:
How do you program yourself to get and keep the wealth that you desire?
S. Ross Ingram:
"You've got to get rid of the garbage that is already there and refill it with some good stuff. The first thing I have people do in Wealth Mentality is lay the foundation, which means understanding what a wealth mentality is and most importantly, understanding why they even want to be wealthy in the first place. When you know why you want to be wealthy, you are more apt to stay on course because you have a definite purpose for achieving wealth. A lot of people have told me that they do want or need to be wealthy. They just want to get their message out or help people. Couldn't you do that more if you were wealthy? Being wealthy can directly affect what you consider to be your life mission. After you know why you want to be wealthy, now let's take a look at why you are not wealthy already. Let's get to some specific root causes. It's not enough to say, 'Well, I only make this amount a year.' Let's look at how you got that in the first place. What's the really reason you didn't go to college or the real reason you didn't pursue this occupation? Let's look at the root cause and once we do that, we can work on removing those causes. This is an exploration of thought barriers and belief barriers."
Philippe Matthews:
How did you find your wealth mentality, and how did you get started in this movement?
S. Ross Ingram:
"I did not grow up having financial resources of this type and what you lack most growing up is what you seek most as an adult. Because I grew up poor, I wanted to have money in my life and it wasn't until I became older that I understood the difference between having money and having wealth. My quest initially started out with just having money. I went to college and decided to become a lawyer because I thought that was a way to become rich and while you do make a lot of money being a lawyer, I found that I didn't have any time to enjoy it and spend it. I decided not to make being a lawyer my primary occupation. I had been speaking for years on all sorts of topics, but primarily ways to generate more business for my law practice. One of the things that I was speaking on was how to buy properties and foreclosures and tax liens because that is what my husband I had done for years, and people started calling me at my law firm asking me how to do it, so I formed the seminar to get the people off the phone. So, the Wealth Mentality is really an examination of things that I have focused on and distill into these concepts that people could understand, because we do a lot of things that we don't realize."
Philippe Matthews:
Why should we seek wealth?
S. Ross Ingram:
"There are a lot of reasons to seek wealth. My primary reason for wanting to seek wealth was first and foremost was to be of assistance to others. My Christian background has instilled in me the desire to help people live in God's promise, and being wealthy enables me to help my churches and organizations that I believe in to spread their message of hope and help. Having money has enabled me to be a real assistance to others. Being wealthy enables me to give my family every opportunity to develop their full potential. For example, from the school choices that we make down to our health care; thus, having money really does affect the quality of those things. That message was really driven home to me when a couple of years ago a really good, dear friend of mine, who was also a professional speaker [Les Brown] was diagnosed with Prostate Cancer, and he told me that if it wasn't for his money he really believes he would have been a dead man by now. So, that is another example of how having money really does influence not only the quality of your life but also the longevity of your life. I want to make sure that my family has access to that kind of information and resources."
Philippe Matthews:
Why do you think many Americans are not wealthy and have difficulty maintaining the wealth they do accumulate?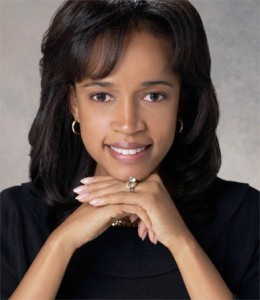 S. Ross Ingram:
"I think many people have not made wealth a goal. It's not on their To-Do List. Mostly people say, 'I just want to make more money.' Their focus is on not being poor as opposed to being wealthy and there is a big gap there. Until you put it on your to-do list, it's never going happen. The only way it will happen is the lottery or some sort of inherited windfall comes your way and the chances of experiencing either one of those is very slim. Another thing is that we have too much fear in our lives from a fear of success to a fear of failure. We have a fear of poverty and fear of riches. Some people are afraid that having money will turn them into some sort of person that they don't want to be. What I have discovered is that having money does not change you; it simply amplifies the personality that already exists. We also have limited beliefs and values about what we are able to achieve. We think we have to be a member of some inner circle to accomplish financial security in our lives and those of us who came from nothing in that regard know that is not true. We are trying to eradicate that belief."
Philippe Matthews:
Tell me about the 'Goose and Egg Concept.'
S. Ross Ingram:
"Instead of buying what we call the gooses, we go out and get the eggs. We get the trappings of success—-buying the things that can enable us to afford those things over a long period of time. It's not that we don't make money. Even if you are bringing in twenty, thirty thousand dollars a year, look at what you are buying and what you are spending that money on. So many people have on their wish list to get a new house, or a car. But, how about getting rental property? Do we teach our children to ask for these things? I'm dying for the day that my son asks me for a stock in a particular company! We don't teach ourselves or our children to ask for those kinds of things, we focus on the trappings or the eggs and the goose that is laying the eggs."
Philippe Matthews:
Talk to me about thought barriers and how do they affect wealth?
S. Ross Ingram:
"There are many of ways of thinking that block a Wealth Mentality, and things that influence the way we think and some of us really need to understand what these things are. One of the biggest things that I think we don't understand that affects the way we think is our physical condition. If we are in pain or hurting somewhere—where our thoughts tend to gravitate as opposed to if we are in good condition, we don't even think about our bodies and we're able to focus on something else. Too many of us have not taken the time to maintain our physical condition so that it supports good thoughts. Then, there are the usual things that influence our thoughts like beliefs and values and of course the things that we believe we want and need. All of those things go into the way we feel about making money. Some of the specific thought barriers that I came across when interviewing the thousands of people that have come across my seminars is improper focus. Instead of focusing on not being poor or keeping your head above water, focus on where you want to be; which is being wealthy."
"Another thought barrier that is most common is procrastination. I can't begin to tell you how many people have come through my seminars and when we follow-up with them they are meaning to, but they still haven't gotten around to the priorities yet even though they were convinced of the fact that it could help them meet their needs or financial goals. Procrastination is at the root of many, many disappointing lifestyles. Another common thought barrier is what I call rigid thinking. 'I don't believe it can happen because it hasn't happened to me. It's just not possible.' I can't tell you how many people have come to my seminars just to prove me wrong. They sit there with the mindset that, 'It can't happen. I've never bought anything with no money down.' They did not come there to be reassured or even to be taught how. They came there to prove their own beliefs. I've also had a lot of over generalization people followed with the rigid thinkers. They'll say, 'Well, this didn't work for my brother; so it can't possibly work for me. There are no houses in my area that I can get for under a hundred thousand dollars, so why should I even look?' This is over generalization without actually going out there and investigating the actual facts themselves."
Philippe Matthews:
You mentioned that compromised reasoning is yet another thought barrier…
S. Ross Ingram:
"Absolutely, they are just not willing to compromise. 'It's my way or the highway.' Compromised reasoning can pigeonhole you in a place where you really don't want to be, but you are competent at being."
Philippe Matthews:
Ethical values rationalization is yet another thought barrier that you address in Wealthy Mentality.
S. Ross Ingram:
"How many times have you heard someone say, 'I don't have a lot of money, but at least I can sleep at night?' My grandfather use to say that a lot, and I really thought for a long time that wealthy people were bad people, and couldn't sleep at night because they were out doing such bad things. When I became older and associated with people who were rich and wealthy, I realized that not only were they sleeping at night, but also they were sleeping quite nicely! You don't have to be a bad person to have money."
Philippe Matthews:
Talk to me about feeling deserving of wealth, or developing the mindset to feel deserving of having wealth.
S. Ross Ingram:
"Give yourself permission to have and be wealthy. I can't tell you how many people I come across who have some root in their Christian upbringing that don't view it as being godly having wealth in their life; if they are really serving God or really being virtuous. I have just found a balance in my life because I try to live nicely, but at the same point to not over do it and become too materialistic—so even I battle with that. The biggest thing that I have since understood is that we work hard, we plant our seeds and we harvest; so we are meant to enjoy the bounty of our labor. Thus, I tell people, if you are working hard, wealth is a reward and share your rewards."
Philippe Matthews:
What are some of the bad habits of wealth?
S. Ross Ingram:
"Basically, I have a three-prong definition of wealth and first and foremost, I say wealth is a situation, in which you live in a condition of abundance – when you do not have to choose between your needs or your wants. That's the first stage. The second is that you don't need earned income. I'm not saying that you don't need income, but you don't need the kind of income where you have to get up and go to work every day. Thirdly, which is the subjective part of it all is that you are at peace with yourself financially. I know people who need at least fifteen thousand dollars coming in every month to be at peace with themselves financially, and to maintain their lifestyle. Then, there are others who are perfectly content with two or three thousand per month. How much wealth is to you is totally a personal decision. It does not have to be a seven figure net worth; but as long as you meet all three of those conditions, where you live in a condition of abundance, where you don't need earned income and you are at peace with yourself, I say that you are indeed wealthy."
"One of the true bad habits we have is that we are not patient anymore. We want what we want…now! We are not willing to invest over time. I remember when I was eleven years old and my mother opened up my first savings account, and I became so thrilled with the idea that she explained to me of earning interest. People were going to give me money just for using my money. So, the idea of compounding interests for me was just an incredible thing; and it did not bother me that it was going to take a while for it to accumulate, but a lot of people are not that way right now, they want riches right now. Another bad habit is that we always overestimate. We are constantly overestimating our ability to get it quick. We think if I do x, y, z; I will be rich next month and if we are not rich next month, we are failures and go into this depression stage and it was our estimates that were overblown to begin with. Then, of course, self control. We are not disciplined people. I wish I had started some of these things I was doing a lot sooner in life. There are certain things you have to do everyday and there are certain things you have to avoid doing everyday to achieve these financial goals."
Philippe Matthews:
Talk to me about this phenomenon about having enough. If you were to ask a billionaire to live like a millionaire there would be conflict; but in the pursuit of wealth, how much is enough or too much?
S. Ross Ingram:
"That is something with human beings and that is once we reach one goal, we have to move on to the next thing. It is really limitless. You should definitely have a target that you are working for; but once you reach that target, it makes no sense to roll over and die. How much is enough is definitely a personal decision and I definitely try to encourage people to not let people dictate how much is enough. You need to decide for yourself and once you do decide, you can personally change that once you have reached it and I say, 'Why not go for more?' If you don't want anymore, the excess you do earn above what you want, give it away. Open up a foundation. There is always something positive that you can do with excess money."
Listen to this Live Interview with Sherrin Ross Ingram on Wealth & Strategy