How many people do you know of who helped rebuild the community they once destroyed? So is the story of Ricky Donnell Ross, who is better known as Freeway Rick Ross. A drug kingpin in the past life turned community leader in his present life.
Ross, a former drug lord, made use of the experience he had leading an empire to help in the rebuilding efforts of a community he brought down in the past. He did go to prison for selling drugs, but his good behavior led his sentence to be reduced. He was released in 2009, and he used this opportunity to make his second chance at life a whole lot better.
Rick has made it his life's mantra to give back to the community, as well as mentor and share his story with the youth. It has become his goal to be a youth humanitarian for the young ones of today so that they can achieve success without ever falling into the trap that he once did.
A Seemingly Bright Future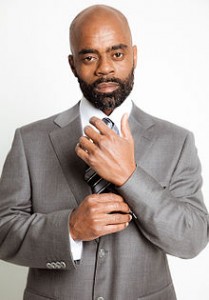 Rick was born on January 26, 1960 in Troup, Texas. He spent his formative years in Troup, but relocated to Los Angeles, California.
Already a talented tennis player, the move south central Los Angeles was to continue playing the game he was so good at. He attended high school at the Susan Miller Dorsey High School in LA. He was part of the tennis team and was hailed as a really talented tennis player, but his academic record was just something else entirely.
While at Dorsey High School, Rick became frustrated with his education. He didn't understand why he needed to attend classes or why he needed to study. This in turn had a bad effect as Ross became barely literate. However, despite this flaw, he believed his tennis ability is what would save him and eventually earn him a college scholarship.
However, this wasn't the case. When his coach found out that he was illiterate, the dreams of every earning a college scholarship vanished. He dropped out of high school and learned trade at the Los Angeles Trade Technical College (LATTC).
While at LATTC, he still pursued his love for tennis, and actually made the tennis team. He even reached as far as 3rd spot on the team. However, not every fresh start in a new place has the brightest of outcomes.
A Path to Darkness
While at LATTC, Ross started stealing and reselling car parts. His job as a bookbinder also came to an abrupt end when he was arrested. His prospects about being a tennis player also came to a screeching halt. The year was 1979 and Rick was out of school and looking for a source of living.
As life would have it, he was introduced to the world of drugs. He was 19 at that time and a teacher who worked at the job center introduced him to cocaine. At that time, drugs was an item that was too expensive for regular consumption. It was also non-existent in the lower-income areas of Compton and South Central Los Angeles, making it a prime location for Rick.
So, Rick started selling cocaine he got from this teacher. The money he earned was really good which prompted Rick to start his own business. Eventually, his venture became very successful which led to him becoming one of the biggest dealers of cocaine in South Central Los Angeles.
Ross said he never tried cocaine for himself until later because the price was just too high. His cocaine journey led him to meet Henry Corrales, a Nicaraguan drug supplier. Corrales became his cocaine supplier.
Rick and his business partner, Ollie "Big Loc" Newell had connections to the local Crips gang and through them, the drugs was able to spread into the poorer communities. And just like that, demand for cocaine was exponential.
The drug business was just so successful for Rick that he was able to make 2 to 3 million dollars a week. His influence expanded in the West partly in thanks to a Nicaraguan drug trafficker called Oscar Danilo Blandon Reyes. Ross was supplying drugs in cities such as Kansas City, New Orleans, St. Louis and Seattle. He even extended his reach out East – Atlanta, Miami, New York and Detroit.
However, this sudden accumulation of wealth and power attracted the authorities. Since they were already investigating Blandon, they were led to his biggest customer: Ross.
Rick was able to dodge the police and continue to sell drugs for a while, but he got sloppy. He was being pursued by the authorities both on a state and federal level. All of this ended in November of 1989, when he was captured by a two-man SWAT team.
A Light at the End of the Tunnel
Ross pleaded guilty to the charges and he started serving his 10-year sentence in 1990. Although he was released on parole, he vowed to stay clean, but the past has a way of catching up. He couldn't turn away from his previous life until finally in 1995 when he was apprehended by officials when he tried to sell drugs.
In 1996, he was sentenced life in prison which was reduced to 20 years. When he was serving time, Ross educated himself and started laying out the foundation for his new chance at life. On May of 2009, he completed his sentence and was released from prison.
After being granted a second chance at life, Ross made the most of it. He became a changed man. He became an inspirational speaker to make the lives of those around him a whole lot better which is really a wonderful feat, same with rap mogul Russell Simmons.
Other than helping the community and doing motivational speeches, he is also the founder of Rick Ross Music. He has also made comments about rap mogul Jay Z's past with drug dealing. According to Rick, "If you sell drugs there is no rap career waiting as an exit strategy, you will either go to jail for a long time or end up dead."
Rick has also ventured into becoming an author. Of course, the story he wrote is centered on his own personal journey from drug kingpin to what he is today. The book is called "Freeway Rick Ross: The Untold Biography" which he wrote with help from Cathy Scott. Another good reading that related to Freeway Rick Ross' story is the article on the secrets of black millionaires.
There's Always Something Good that Can Happen
All of Rick's experiences show that something good can happen even in the direst of circumstances. For a man that has been to prison to serve time for a crime he committed, Rick shows that people who have been in the dark too can see the light. He is now a philanthropist and devotes a lot of time helping others.
As much as this is true, Rick is also helping others, especially the young ones, to never stray away from the path of light. This along with community building efforts and other projects are what keep Rick Ross a very busy man.
Get to know more about the interesting life of Freeway Rick Ross through the following: