Listen Live to Cristina Mendonsa
on the Philippe Matthews Show!

Can't See Radio Player, Click Here
Cristina Mendonsa is a hard-hitting, no-nonsense, committed, strong-willed journalist that is  an asset not only for News 10 but for the broadcasting industry as well.
Mendonsa was born in Oakland, California, on November 11, 1970, though she spent most of her growing-up years in Carmichael, California. After she finished high school at Del Campo, she attended University of Colorado-Denver but later moved to Sacramento State University, which honored her with Distinguished Alumni Award, the highest recognition bestowed by the university April 29, 2010.
Coming from humble beginnings, she had to juggle a couple of jobs to support herself through school, but she is forever thankful to her parents, especially her father, who taught her how to be resourceful. Thus, in between work, she was able to write for newspapers and eventually conquered the radio. By 1996 she earned her BA degree in journalism and government, and a far more exciting career awaited her.
The Climb to the Top
Right after her graduation, Mendonsa landed a job on the morning news show, KUSA-TV in Denver, Colorado. She also worked for other stations such as KRCR-TV and KOVR-TV. However, it wasn't until she joined KXTV that she achieved absolute fame.
With her trustworthy personality and straightforward delivery, Mendonsa currently co-anchors with Dale Shornack the evening news on ABC in Sacramento, California. Her reporting has also taken her from behind the news desk to other parts of the world, particularly areas with high levels of political unrest such as the Gaza Strip where she delivered the news in real time along with covering like the 1995 Oklahoma City Bombing, 2009 Jaycee Dugard discovery, and 2010 investigation of the Emerald Triangle. She also tackled terrorism both in the United States and abroad, and touched on economics, most notably the growth of California-grown businesses in other countries like the 2000 trade mission of China and California.
Reaping What She Sowed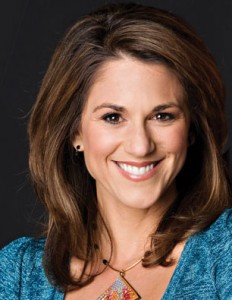 Mendonsa's talent and victories have not gone unnoticed. As early as 1994, she had already won an Emmy for Breaking News. Four years after, she gained another one for Serious News Features. In 1996, Congress recognized her efforts on her feature about survival in the wilderness and News10 Remembers. While still in Denver, she and her team received the Edward Murrow Award for their papal visit coverage. Her other achievements are Best of Gannett(which she obtained 5 times), 2010 American Women in Radio/Television Award, and Hispanic Salute from Bureau of Land Management.
Going Beyond Work
Despite her busy schedule, Mendonsa is able to manage being a wife and a mom to her two daughters. She enjoys breakfasts in Mary's Gold Miner Cafe in Folsom (where her family lives) and adores the trails and parks, as well as town celebrations. She's part of the National Association of Hispanic Journalists and worked as a consultant for Los Rios Community College District for a year. She's also very athletic, which perhaps allows her to keep up with the demands of her work and constant travel. Mendonsa is into weightlifting, running, and cycling. She also knows krav marga, a powerful discipline for self-defense.
Though she considers journalism as her fantasy job, she never stops learning new things including 3D graphics. All throughout her more than 20 years in the business as a news reporter and journalist, Cristina Mendonsa remains to be one of the most celebrated news anchor in Sacramento, California. Subscribe to the Philippe Matthews Show Exceptional Thinkers Daily Quotes to enjoy more from Christina Mendonsa!
 RELATED STORY:
The Popularity of 50 Shades of Grey