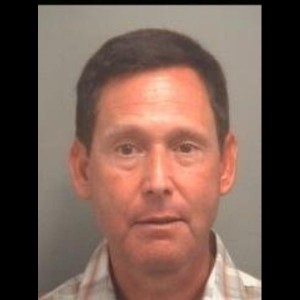 An accused is considered "innocent until proven guilty". But, as David Merkatz learned during his highly talked about case in Coconut Creek, Florida, a person can still be in the losing end even if he was proven innocent. Once you are wrongfully charged, the stigma will be with you for the rest of your life.
Surprising Turn of Events
David Merkatz is a locksmith in Coconut Creek, and has been in business for a long time. Despite some trademark issues, business was good until he was arrested on charges of several crimes. It was then that his good and simple life turned out to be not-so simple at all. At the time of his arrest along with fellow locksmiths, Peter Lomagistro and Joshua Levy, the accusations were very damaging to his business and reputation that even if he was proven innocent of his crimes, people will never look at him the same way again. Imagine being tagged in a news report as the 'mastermind' of a locksmith scam.
The Accusations
He was wrongfully charged of an organized scheme to defraud, obtaining property by false personation, uttering a forgery, money laundering and petty theft. Apparently, he was behind a fraudulent locksmith scheme operating under the names of other legitimate locksmith companies. David Merkatz would advertise in telephone directories and even had a copycat website made to lure clients. In the case of Wilson-Rowan Locksmith, for instance, he created a website wilsonrowanlocksmiths.com, which has an extra "s" on the domain name.
He allegedly takes calls from clients and then sends other men to take care of the work. Clients will then have to write checks to companies with generic names, but the money will go to David Merkatz's bank account. Apart from burglary and obtaining property through deception, customers also complained about expensive service rates for a job poorly done.
With such accusations linked to his name, there is little doubt that both old and new clients, including prospects, would be wary of doing business with David Merkatz. So not only is his reputation ruined, his livelihood also took a beating.
On Writing Wrongly Charged
His arrest and ordeal with the legal system led to the creation of the book Wrongly Charged: A Look at the Legal System. It outlined his arrest through to his criminal sentencing. But not only does it tells the story of his life as an accused, it also aims to educate people about the "cracks" and other problems in the legal system that could make an innocent man guilty and vice versa.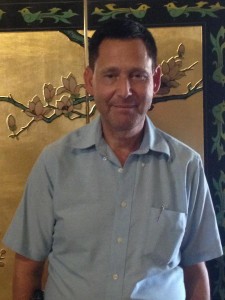 "Things can quickly get out of hand," says Merkatz, "and the only option you have is to dig your way out with crippling, ever-mounting legal fees. Every day you turn on the news someone is being released from jail for a crime that they were 'Wrongly Convicted' of," he said.
Anyone who has ever wondered why innocent people plead guilty will find the answer in this book. It also comes with a glossary of legal terms, so readers can better understand and follow every chapter of Wrongly Charged.
Suffice to say that it is written primarily to educate rather than just tell a tale about a man wrongfully charged for crimes he did not commit. There are problems with the US legal system and David Merkatz is just the person to tell all. He wants to tell people how the system "really works".
David Merkatz and his fellow accused may have triumphed over their judge and accuser when his criminal sentencing came out, but they are not entirely unscathed. They have to go through the stressful and emotional rollercoaster ride, after all, and spend money on legal fees and bond costs. Worse, since his case was criminal in nature, his charge will never be removed from his record, even if he was "not guilty", as this is something the state would not do. In the end, his reputation remains tarnished.
For more about David Merkatz, check out these pages: