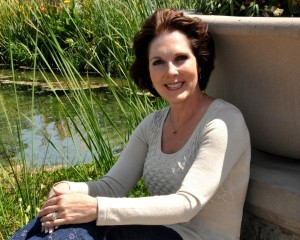 A licensed marriage and family therapist, the core of Holli Kenley's work surrounds issues such as abuse, trauma, betrayal and cyber bullying. The former Southern California resident practiced counseling for ten years before moving into private practice. Holli has also worked as a teacher for thirty years in public education before becoming a therapist. Now, she works in the field of psychology as an author, educator and workshop presenter.
As an author, Holli has released five recovery books, including Breaking Through Betrayal: And Recovering The Peace Within and the e-single Betrayal-Proof Your Relationship: What Couples Need to Know & Do. Holli's other writing work involves being a contributing author for Recovering the Self: A Journal of Hope and Healing. In addition, she has written several articles on cyber bullying which includes the e-single Cyber Bullying No More: Parenting a High Tech Generation.
Holli's most recent recovery work is Mountain Air: Relapsing and Finding the Way Back…One Breath at a Time which was released in April 2013.
Holli's Personal Path
As a teenager and young adult, Holli suffered through an undiagnosed condition. She had a range of emotions from deep depression to uncontrollable anger to thoughts of suicide. The multitude of feelings left Holli confused as there were times when she would also feel healthy, energized and normal.
Holli never bothered to tell anyone about her struggles – never turned to anyone for help. For her, not being able to control her emotions made her fell ashamed which resulted in deep feelings of inadequacy and insecurity. As a young woman, she made unhealthy choices when it came to relationships and life decisions – all of which were meant to ease the pain of worthlessness.
Into her thirties, Holli still held on to her secret until she was able to open up to a friend. When she confided, Holli didn't expect her friend to listen and comfort her. But that's not the only thing her friend did: she guided Holli to a doctor who she thought could help with the issue.
After consulting with the doctor, Holli was diagnosed with Premenstrual Dysphoric Disorder (PMDD), which is also known as PMS. From there, she was given a comprehensive treatment plan which included everything from medication to lifestyle changes to counseling.
After the diagnosis, Holli committed herself to the recovery program as she was determined not to waste another moment suffering. But that's not all: Holli also refused to remain silent on the issue.
Today, she helps people understand their feelings so that she could guide them to a successful healing process. For Holli, when we suffer in silence, we are keeping ourselves hostage to our circumstances. The more we stay in bondage to these circumstances, the more we lose ourselves – emotionally, physically and relationally.
This is why she believes in the power of telling others the truth despite the high level of risk. Holli believes that the consequences of unveiling the truth outweighs our fears.
Holli's Experience in Helping Others
After several years of wellness, Holli wanted to help those – especially women and their families – suffering from PMS. While PMS was made to be a joke in the 80s and 90s, Holli wants those suffering to know that it is a legitimate medical disorder and that there's a way out of it.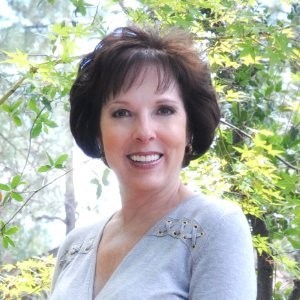 Holli started by leading psycho-educational support groups for women with PMDD and continued doing this for a number of years. As part of her desire to tell the truth about PMS, she authored a book called The PMS Puzzle.
In order to gain more knowledge and further her skills in helping others, Holli went to graduate school to get a Masters Degree in Psychology with an emphasis in Marriage, Family and Child Counseling.
As a practicing therapist, she worked in a faith-based counseling center for close to ten years. This is where Holli was able to sharpen her skills when it came to dealing with abuse, trauma, grief/loss, addiction, codependency, domestic violence and all kinds of betrayal.
Holli also spared time to be a speaker and workshop leader at professional organizations. She was a five-time presenter at the California Association of Marriage and Family Therapists' Annual Conference. For this year's conference, Holli will be speaking about "Recovery from Relapse."
She has also been a guest on several radio shows and over 50 podcasts, as well as being a guest on Good Day Sacramento's morning TV show where she spoke about betrayal. She has also been on Arizona's TV show Morning Scramble talking about issues of wellness.
In addition to her recovery books, Holli has also written a novel for teens and their parents called Another Way which was just released.
For Holli, she wants those who are suffering to reclaim their voice, reinstate self-respect and make healing choices based on renewed strength and spirit. She knows that it can be done because after all, she has been through it all and emerged from it stronger than ever before.
You can learn more about Holli's work through the following pages: