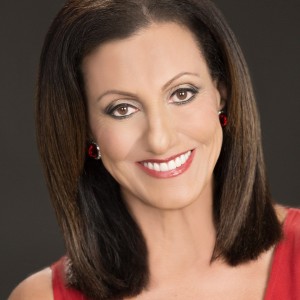 The world is changing in such a rapid pace, yet why have we not changed the way we think? This is the question that original thinker and media personality Dianne Collins has put forth. More specifically, she asks "With six thousand years of wisdom available at the touch of a tablet, how is it we are still not living it?"
Each day you read or watch the news, you'll be greeted with war, hunger, disease and a plethora of other negatives. Why hasn't this changed in the many years we've been on this earth? Why is the problem of poverty still very much unsolvable even with the so-called advances this world has experienced?
For Dianne Collins, the answer lies in the way we think. For her, we as the human race, need to change the way we think in order to improve not just the world around us, but ourselves as well.
But in order for you to think in a new way, you have to be willing and open to challenge your own thinking, your own ideas and even your own beliefs about the way things "are."
Put more precisely, Dianne believes that "when the world changes, we need to change, too. This happens through new thinking."
And this new way of thinking is at the heart of Dianne's QuantumThink model. It's a system of thinking that she developed which comprises of twenty-one principles and practices that make it fast and easy for anyone to live the wisdom of science and spirituality in modern practical life. With this way of thinking, you will not only know the principle, but you will also embody and apply them in whichever facet of life you need it – be it in business, your personal life, your professional life or even in politics.
For Dianne, the thinking model she created isn't just another "how-to," but a system of thinking that is truly a wake-up call to the way we think and live. By knowing these and taking action, we can create a better life for ourselves and for the world.
An authority in the new world view of thinking, Dianne put all there is to know about her QuantumThink model into a book called Do You QuantumThink? New Thinking That Will Rock Your World. Readers of the book will be taken on a journey of a system of thinking based on the principles of quantum science and universal laws, which are turned into practical wisdom in all areas of life.
The QuantumThink model outlines twenty-one principles that takes us from the outdated "old world view" which dates back to the Industrial Age to the more modern "new world view" of the Quantum Age. As Dianne says, the Old World View is where circumstance rules, but the New World View is where intent rules.
To put this more simply, when you master your mind, you master your life.
Dianne isn't just an innovator of a new way of thinking, she's also made the talk and TV show rounds. Her writing doesn't just stop at books as she also contributes blog posts to the Huffington Post. Dianne has also been awarded as one of the twenty "Top Conscious Entrepreneurs 2014."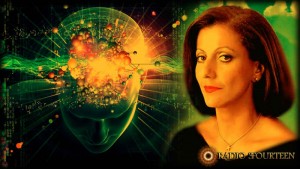 A notable guest speaker, Dianne has shared keynote addresses at the International Enneagram Association and University of Miami Alumni Association (which was hosted in her honor). She was also invited to present in the prestigious lecture series of Florida International University's Program in the Study of Hospitality, which featured highly distinguished speakers including His Holiness The Dalai Lama.
Together with her husband and business partner, Alan Collins, Dianne consults visionary leaders and senior executives of the leading corporations around the world to go beyond "hidden" limits of their thinking to achieve better results and launch nonlinear achievements. Accenture, AT&T, CNN, DuPont and McKinsey count as the few global they count as clients. The couple also count entrepreneurs, politicians, homemakers, students, celebrities, revolutionaries and US government agencies as their clients.
Dianne has had a wide range of experiences – from being taught by enlightened masters to partying with rock stars – which has shaped her understanding of people of all ages, cultures and perspectives. She also credits her experience as a Fortune 100 corporate manager, a photographic artist and video producer in shaping the way she thinks and communicates.
A graduate of the University of Miami in Philosophy and Psychology, Dianne is a lifelong student of the Siddha Yoga, as well as several other leading edge modalities and models that help make life better and filled with joy.
Dianne lives with her husband in a beach in South Florida where they both enjoy tennis, swimming, movies, music, meditation, as well as spending time with family and friends.
Learn more about Dianne and her work through the following links: