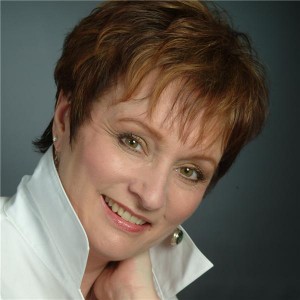 We all need to make choices in life. There are times when we dwell on it until we can decide on the proper course of action to take. Other times we sit down and map out a plan. And then there are moments where you just made a decision because you listened to that voice inside you.
Life is a series of intuitions, they say. More often than not you made a choice, whether life-altering or not, based on that gut feel rather than a drafting a plan. You reacted to that inexplicable feeling that was welling up inside of you that you feel is pointing you in the right direction.
Intuition is something we shouldn't fight; instead, it's something that we must listen to. In fact, we must find ways to strengthen it and pay attention to it more as it could lead us to greater things.
An Intuitive Life
Living a life guided by intuition is something that Janet Love aims to teach those who come into her services. A spiritual intuitive expert, health recovery expert, teacher, speaker and energy healer (as a medical intuitive), Janet Love is the CEO of Empowerment Possibilities, a collective spiritual, body and mind empowerment company dedicated to bringing a revolution in consciousness through intuitive spiritual education.
The mission of Empowerment Possibilities is to "broaden the inner and outer vision of individuals ready to take action that changes their inner life and manifests in their outer life, thereby transforming themselves and the world around them."
The purpose of Empowerment Possibilities is to reveal the three E's of Intuition: educate, empower and engage. And this is done through the books, podcasts and master mentorshop program designed to bring individual transformative revolution in consciousness. It is through these various mediums that Janet teaches her unique brand of Intuitive Spiritual Mastery, and the lessons she shares are all based on her experiences in her personal and professional life.
The Janet Love Show
As mentioned earlier, one of the mediums that Janet reaches out to her audience is through podcasts, and she does this through her very own The Janet Love Show. The show is ever growing and expanding its listening audience. As such, it is now available on Web Talk Radio as well as on the Blog Talk Radio Network. The links to the where you can listen to Janet's show are listed at below.
The show focuses on life empowerment topics meant to shake up and challenge new ways of looking at ourselves. It also invites us to look at the world through a multidimensional reality lens by learning how to raise consciousness. These are taught to us through an array of experts from various segments such as energy medicine, spirituality, metaphysics, alternative medicine, intuition and so much more.
Unwavering Strength
Janet is one of the thirty-five co-authors of the series Unwavering Strength by Judy O'Biern and published by Hasmark Publishing. Her piece is featured on the second volume of the series together with those of Amy Lusk, Debra Oakland, Gail Harris, Paul Chika Emekwulu and Robert McDowell – just to name a few.
The book is an international bestseller and is subtitled Stories to Warm Your Heart and Soul. It aims to help readers grow, heal and transform in the face of adversity. Unwavering Strength has received widespread acclaim, including SelfGrowth.com – the number one self-improvement site on the net – founder David Riklan. Riklan had this to say: "All of us have dealt with significant challenges in our life. Whether those challenges are the loss of a loved one, an emotional challenge or a life altering one, Unwavering Strength will help you get through it. Each of the authors in the book share their personal journey which will help you overcome the challenges you are facing in your journey."
Super Charge Your Life with Intuition
Janet runs a webinar called Super Charge Your Life with Intuition, and it's meant to guide participants on a step-by-step path to discover their Life Designer. At the end of the session, participants would learn how to create and live the life they were born to live, learn the skills needed to connect the dots to transform problems and learn the secret solution to big life challenges already within themselves.
In addition to the webinar, Janet has also published a book with the same title. It is meant to complement the webinar and other teaching programs. But it can also act as a standalone material. Super Charge Your Life with Intuition: Discover Your Life Designer shares how intuition is a relationship with the smartest part of our being.
Janet notes that we are multidimensional beings living through one dimensional thinking. When we activate our Secret Ally relationship, that's the time we begin the process of activating other parts of ourselves that have been hidden from view. Once we are aware, our Ally can help us learn to trust one another.
The book is meant for those who understand intuition but want to understand and explore it more and are willing to invest and work with it in order to transform and empower their life.
In Super Charge Your Life, Janet reveals the remarkable relationship she has with intuition. She believes that the intense experience and subtle awakenings she experienced were designed to bring about awareness that she wasn't alone. It was through this episode she realized that intuition is not just a sense – it's far more than that; in fact, it's a skill or library of universal information to tap into.
The process of cultivating awareness was a slow process for Janet, but one that she now shared intimately with her Life Designer. She also learned that that process was part of a bigger plan to engage human beings who were interested in developing a similar relationship to access our original design and our true beginning.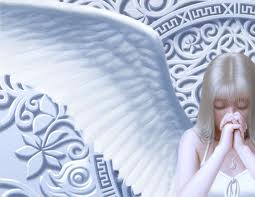 Janet's Life Designer recognized that the goal was challenging, and to bring about such a claim, it has to be believed. As such, Janet's life has been a scientific experiment to get a willing subject who could bring empowerment through intuition through her life. But the task at hand was so complex. And the story of how that relationship unfolded is the core of Super Charge Your Life.
As mentioned earlier, the book is meant for those who are willing to put in the work to empower their lives. Through this book, you will find your Life Designer who will help you on a quest to understand your self better. Super Charge Your Life is meant to improve your consciousness so you can go back to the basics and not be so far afield.
Through the book, Janet hopes you can experience what she has and that you too can truly empower your life through intuition. Janet doesn't hold back in sharing the story that has revolutionized her life, and those who want to experience the same would do well to start with this book.
Quantum Empowerment: A Road Map to the Origins of Health
Also another name of Janet's webinars that considers a series of questions such as:
What are your fears and obstacles currently preventing you from accomplishing your goals?
Where do you think those fears come from?
What are the tools you already have working for you through these obstacles?
What has been your best approach to overcoming these obstacles so far?
What kind of commitment of time and energy can you dedicate to your goal?
The book of the same name is soon to be released.
Empowerment Through Intuition
We can learn to empower ourselves by knowing how to tap into our intuition and allow it to guide us to greater heights. No longer would it be that nagging feeling you have about something, rather, it would be that one thing that will help guide you to become a whole lot better version of yourself.
~ 0 ~ 0 ~ 0 ~ 0 ~ 0
For media bookings and more, you can contact Janet Love through the following:
janetloveauthor@gmail.com – Media Interviews, Radio Shows & Book Business
janetloveintuitive@gmail.com – Media Appearance-Consults & Business Admin
discoveryourlifedesigner@gmail.com – Group Programs & Admin
janetloveshow1@gmail.com – The Janet Love Show Interviews & Admin
Phone – 1-888-532-1881
Fax – 480-813-1858
Learn more about Janet and her work through the following resources:
Stay updated on Janet through her various social media pages:
You can also get in touch with Janet using the following details:
Office: 1-888-532-1881
Office Fax: 480-813-1858
Address: 2450 S. Arizona Avenue, Suite 8, Chandler, Arizona 85286