By: Philippe Matthews
She is one of the most powerful and respected authorities in the field of mental transformation; she's Caroline Myss, a Chicago native who grew up with her parents, two siblings, and close extended family. Raised a Catholic, she attended Mother Guerin High School. After graduating from St. Mary of the Woods College in Indiana, Caroline returned to the Chicago area to pursue a career in journalism. As a freelance writer, she attended a seminar of Elisabeth Kubler-Ross and was thrown into a "crisis of meaning." Inspired, she attended Mundelein College and received a Masters Degree in theology. Heading east, she started the Stillpoint Publishing Company in New Hampshire, where she acknowledged her medical intuitive abilities for the first time. "I had all the ambition in the world to be a publisher," she says, "and all the talent to be a medical intuitive." She started working with holistic doctors, co-authored The Creation of Health with Dr. Norman Shealy, began creating audiotapes, and lectured around the world.
In 1996, Caroline's book Anatomy of the Spirit was published, and became a New York Times best-seller. A year later, she wrote Why People Don't Heal and How They Can, which also became a best-seller, followed three years later by Sacred Contracts, her third consecutive New York Times best-seller.
Philippe Matthews
When did you begin to recognize your intuition?
Caroline Myss
"I was very, very lucky; I never lived outside the rabbit hole Philippe. In other words, in the world I grew up in because of the nature of my family, I lived in a very catholic world. It was a world filled with stories of angels, et cetera, et cetera. The idea of a non-physical world was not foreign and that is very important because we had a very strong prayer life, not fundamentalist; let me please emphasize that rather it was very devout. The four call words were; love, work, play and pray so when someone had a rapport with their intuitive self, it was encouraged because you were always asked, 'Well, how do you feel about that?' When you grow up in a household where that was one of your fundamental instincts from the get-go, it develops because you are always asked, 'How do you feel about that?' That is how conscience develops and from conscience comes intuition. It's as simple as that, it is organic."
Philippe Matthews
You grew up Catholic but your work is Metaphysical, how did that come about?
Caroline Myss
"Of course, nothing is more mysticism and metaphysical than the mystical of Catholicism; it's rooted in mysticism. Don't mistake catholic mysticism for the religion and the politics. Leave the politics out. I remember the very doctrine that was being taught and the instant the cord was snapped from the church. It was third grade and the priest was telling us where and how Jesus was born and he said baby Jesus was passed right through the tummy of Mary and that he arrived – I will never forget this – in swaddled clothes and just sat on her lap. I remember my mom coming home with my baby brother. I had a family with a lot of baby cousins so this idea was a bit preposterous for me as it was for a couple of students in the room and we started asking the priest about this. As third graders, it shows how alert we were at that age and there were others in that classroom that found those stories not to jive. That stuck with me and from that point on I listened to what I describe as a reverent but critical ear. I still had to go through sacraments and I wanted to go through communion, and I wanted to be confirmed and I wanted all of the sacraments that were proper to a baby Catholic because from a symbolic, archetypal level, a sacrament is a bestowment of a point of grace in your psyche."
Philippe Matthews
Tell me more about these sacraments.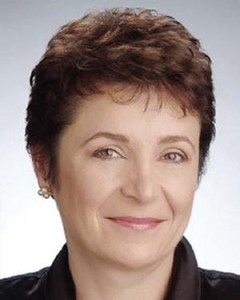 Caroline Myss
"There are seven sacraments, there are seven chakras that is a sacred number of anointing and ordaining certain energy centers in your body that is a way the catholic tradition compliments the eastern tradition is there is a recognition that there are energy points in the soul that need naming. The soul needs to be named in confirmation that is the naming point of your persona of the center of your being. It is the naming point of the center of your conscience. Your conscience needs to have the sum of the sacred put on it and you need to be made aware that you have an awareness of which you are the caretaker. You cannot be allowed to grow up without any consciousness of your conscience. I rarely hear anybody go in that direction. I hear them lofty about consciousness but no maintenance of the conscience. This is one reason why when I look at people, and I see them desperate to develop intuition, I see them weak on conscience and I realize they do not want intuition, they want mystical, intuitive power they don't want true grace. You may have mixed up intuitive power with spirituality and you want intuition to be spirituality because you think it will help you get something or be able to see the future. It's so toxic."
Philippe Matthews
You have a masters in theology and you once said that while you were going through the educational process, you learned the difference between Jesus and the Christ – what is the difference?
Caroline Myss
"Think of Jesus as the physical persona. That is Jesus the man, the historic figure. Christ was the name of the power that was given to him afterwards. Christos is Greek and is the name of his consciousness. It was a name of his collective teachings. It was the name of the healing power. It was the name of the collective force that he released through his life and upon his death when he said, 'I will be with you always,' he left his force. That is the Christos. You call the Christos upon you, you invoke it and it comes to you, it is real and palatable."
Philippe Matthews
Your book, Invisible Acts of Power is based on over 1200 letters you received from your website.
Caroline Myss
"In what we would call the contemporary New Age culture there is preferences that when we go through a crisis, as we go through the crisis we tend to make a life renewal or go through a reevaluation process in which we say, 'I want my life to be of service.' If we live through a crisis we pledge service. If we find something wonderful that happens to us, we pledge service. Service is a keyword and it's more than a random act of kindness which is valuable and wonderful but it's more than that. Service is a very conscious pledge that refers to a particular level of depth where to serve somebody is to approach a human being with a different level of humbleness than an act of kindness. Kindness tends to be more charitable verses a service which has humbleness involved."
Philippe Matthews
You say in the book, "Service to others is a biological necessity." Explain.
Caroline Myss
"The gods put us in circumstances that we cannot get out of and whole fabric in the idea of accepting and doing that which comes to you and cannot go to anyone else. It comes to you so it can't go to anyone else and your job is to accept it because it cannot go to anybody else. If you say to the gods that you only want things that are on my comfort Christmas list that's not the way life is. The gods give us what we must accept and in that category for all of us there is a biological category of that which we must accept. The only difference is it doesn't hit us at the same age but yes it does hit us. It may come in the form of taking care of a sibling or parent or needing to be taken care of and feeling the horrible vulnerability of feeling like a burden and needing to be taken care of and hoping that these people mean what they say when they say, 'I love you' and you look at them every single day and your stomach is in a knot when you think, 'God, they could be elsewhere.' Or conversely, waiting for them to come and they don't show up. It is horrendous to be in that situation and yet that whole burden of biological necessity is in fact part of the human drama that is given to each of us. Each of us must experience what it is to accept unconditionally, not just give or love unconditionally. What was so extraordinary to me and moving to me was how many people not just accepted service but in fact embraced it. The stories were so incredible."
Philippe Matthews
One of the great truths about Invisible Acts of Power is how sometimes there are people who you can't help or save.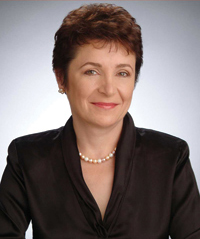 Caroline Myss
"That might be the way God intended for you to help them which is to release them. You see, there are so many people who become addicted to asking for help and sometimes that door needs to remain shut and that is the greatest act of help you can give them. Sometimes, I'm the one that needs to keep the door shut and sometimes its you, or someone will ask for help and you say, 'You know what, I can't listen to you anymore.' Maybe you have been told 'no' and that was exactly the help you needed at the time which is to be told 'no.'"
Philippe Matthews
In the book you talk about the Power Myths such as there is not enough to go around.
Caroline Myss
"Well I have to back up for a moment and ask, 'What is the source of all of these myths?' All of these are an extension of a fundamental absence of self-esteem. When somebody says, 'What's the greatest power of the human experience?' You'll frequently hear people say, 'Well, love is.' But I maintain and will always maintain that love is not the greatest power and it never will be.
The greatest power of the human spirit is self-esteem, because without self-esteem and a strong sense of self, you will sell yourself for what you think is love. What you think is love will be based upon fear and the need to be taken care of because you don't think there is enough to go around. You will give them power over you if they will take care of your physical world, if they will make sure your bills are paid, if they make sure you have a paycheck. If, if, if! You will give that to them. You will give them your soul, your body, your creativity, your mind; you will give them anything so long as you are taken care of in the physical world."
Philippe Matthews
How does one get past giving themselves away?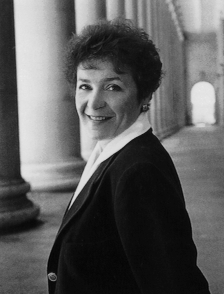 Caroline Myss
These are the ways that are ultimately deal breakers. One is disease. Disease makes you build self-esteem or you die. It's as simple as that. Either you stand up to a disease or you die. Either you develop a backbone under a wishbone or you are going under. It is one of those things in life that no one can do other than you which is why the only way a person develops self-esteem is they are the only ones who can do it.
God has put you in situations where you are the only one and way that can get you out of. So disease is one. Number two is a situation of complete betrayal. You will be betrayed in such a way that the end result is that you will be abandoned, isolated, on your own, broke, busted; you will have to in other words, start over.
Disease, betrayal and starting over are classic ways that people go through that ultimately develops the healthy self-esteem if they chart their course correctly and look at themselves and say the great core prayer, 'I can survive this." The answer is yes, I can survive this. The other answer is 'No I can't, no I can't, and they pull back and take whatever is left of them, chop it up into pieces, throw it to the sharks and they never survive the rest of their life.'