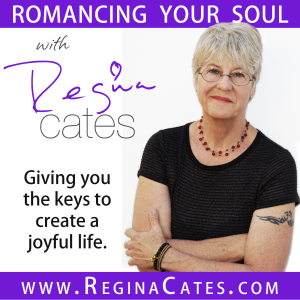 Experience, they say, is the best teacher, especially if you learn from the experience and transform yourself in the process. Well, this is exactly what happened to Regina Cates, which makes her the ideal adviser where life experiences are concerned. Through the many challenges, disappointments, and episodes of unhappiness that she went through, she was able to create a beautiful new book, Lead With Your Heart Creating a Life of Love, Compassion, and Purpose. She also co-founded a website, Romancing Your Soul, where you will find a wide range of tools for empowerment.
Who is Regina Cates?
Regina Cates is a woman with many talents and abilities. She has a teaching degree from Sam Houston University in Texas, and a Master's in public and private management from Birmingham-Southern College in Alabama. She's also a classical musician, has worked as director of the MBA program at Berry College in Georgia, and was an assistant circulation director for the Columbia Missourian newspaper. But what really made her an authority on life, love, happiness and success, is her own past experiences, most of which are negative. Rather than allow them to kick her down and keep her down, she managed to fight back and turn things around. Anyone who can do this is truly a source of inspiration and life-changing information.
It was on her 43rd birthday when she hit emotional rock bottom. It was also the same time that she realized that she had been trying to live up to other people's expectations, and lost her power of choice, which is her most important gift. She also learned that even if she has no control over people or situations, she has a choice as to how she should properly respond to them.
Also, she did not grow up having a great relationship with herself or others because she wasn't taught what it means to love, including herself. Without this vital knowledge it was impossible for her to love others. But she discovered that the most important part of life are relationships. It is in "our relationship with other people and other living things that we derive great satisfaction".
But, according to her, a fulfilling relationship is founded on respect. When people interact with respect, they have the power to change lives and affect change in the world. So it is no wonder that Regina Cates is known as a "personal empowerment coach, transformational author, positivity junkie and cheerleader of soul". All these, along with her longing to help others live fulfilled lives, led to the creation of Romancing Your Soul.
What is Romancing Your Soul all about?
This is a website that Regina Cates co-founded. To borrow her words, she created the site "to help you to love". On this website, you will find plenty of tools for empowerment and other materials that will help change your life for the better.
• Relationship & Empowerment Tools
1. Podcasts
Want to find great tips on how to create a joyful life? Podcasts from Romancing Your Soul provides you with useful and powerful strategies that you can use to affect positive change in your life, "make your relationships better, your communication clearer, and your boundaries healthier". What is great about the tips Regina provides is that they are founded on common sense.
Some of the episodes you can listen to include:
• What to do When Life is Not Fair
• Finding Sameness in Our Difference
• I Don't Think God is Okay with Gluttony
• How to Make a Relationship Last
Excerpt from What to do When Life is Not Fair: "The only solution that I have managed to come up with, ladies and gentlemen, and one that I can sleep with at night is to choose my battles carefully. On a scale of 1 to 10 you have to really sit down and rank how important a challenge or a situation is to us to seek justice…."
To access the podcasts, simply visit the website and listen directly from the site, or you can download it for later listening. You also have an option to embed a podcast to your own blog or social media, so you can share what valuable lessons Regina has in store.
2. Blog
Similar to the podcasts, the blog page on Romancing Your Soul are stories with lessons authored by Regina. They are based on many situations that people face on a daily basis or at some point in their life. As a fantastic author, Regina's blogs are sure to empower you one way or another.
Some of the must-reads include:
• Be the better person
• Time is more valuable than gold
• Put your heart into what you do
3. Regina's Video Series
What is great about the video series is that these give you a sense of interaction with Regina. Although she does all the talking, you can't help but nod your head or shake it, depending on whether you agree or disagree with her thoughts. Like other sources on the website, the videos provide valuable lessons that will be useful in your life.
Some of the video talks worth checking out include:
• Advice from a Recovered Jerk
• I'm Gay and That's Okay with God #LoveWins
• Can you find Happiness in Challenging Circumstances?
• Do you Acknowledge the Person in the Mirror?
4. How-To Articles
The how-to guides offer useful information and steps that will inspire you to start making changes. What is even more inspiring is that they are authored by people who have been where you are or are experiencing what you are experiencing now. Reading these articles will take away the sense of being alone and isolated with your problems, and leave you with the tools to overcome your challenges. To download the guides, simply click on the cover to get your own copy.
Some of the How-To guides include:
• How to Nurture Yourself Through a Cancer Diagnosis by Nicole Stanton
• How to Break a Habit by Regina Cates
• Taking Your Power Back from Abuse by Dawn Weniger
• Create a Vibrant Sanctuary to Raise Your State by Victoria Allen
The Relationship & Empowerment Tools page of Romancing Your Soul also includes Recommended Reading, Regina's Quote Pictures and Email Group, where you can sign up for a newsletter.
Work With Me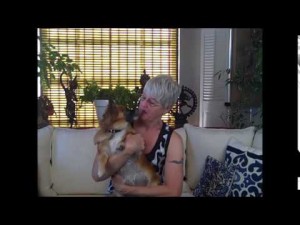 If you find yourself browsing through Romancing Your Soul, it is possible that you're looking for answers or just a bit of helpful advice. Well, Regina encourages you to work with her.
1. One-on-One with Regina
You have the option to purchase a one-on-one session with Regina where she will work with you, so you can create the life you truly want. She will teach you how to "unravel judgmental, limiting, and negative thinking so you can take your power back and reconnect with your confident and supportive heart". One-on-one sessions are provided through telephone, in person or Skype, depending on what is most convenient for you.
2. Online Workshop
"Working one-on-one with you makes my heart sing…"
It's not every day that you hear a positive reaction from someone who will be working with you. If you have a broken car and it needs major fixing, for instance, a mechanic is likely to scratch his head first before getting down and dirty. But not Regina Cates. What is even better is that the workshops are not designed as a quick fix but a long-term solution. Simply download them from the website and get other deals that will sweeten the offer. Because these workshops are an investment in yourself, you are sure to reap great returns.
4 Relationship Secrets You Need to Know Workshop
What will you learn from this workshop?
• The reasons that you are having a hard time in your relationship
• How to overcome a lack of self-love or feelings of inadequacy
• How to deal with your painful past
• How to get a handle on your steady stream of negative, limiting, and judgmental thoughts
What will you get from the workshop?
• Audio instruction
• Transcript of audio instruction
• Companion workbook
3. Online Courses
Romancing Your Soul offers downloadable mini-course Pick-Me Ups that will give direction and clarity about the life challenges that you encounter every day and leave a negative impact on your relationships. To make the most of it, it is highly recommended that you first read the book, Lead With Your Heart Creating a Life of Love, Compassion, and Purpose written by Regina Cates herself. Think of it as a prologue to the courses you will tackle later on. If you sign up for the mini courses, you will also get exclusive free access to Regina Cates' live monthly Skype gatherings, where you can join in on the various discussions or get help with a particular challenge you are currently facing.
Lead With Your Heart Creating a Life of Love, Compassion, and Purpose
This international best-selling book is all about a person's power of choice on how to respond to people and situations that he has no control over. Apart from personal stories of Regina Cates' experiences, it also contains exercises, meditations, advice, strategies and other tools that will prove helpful in living a real, fulfilling and healing life.
According to Marianne Williamson, #1 New York Times Best Selling Author of A Return to Love, "This book is like a note from a close friend, reporting on her spiritual journey from lovelessness to love. By walking you through her experiences, she casts light on your own. And not just her life but yours too begins to change". This pretty much sums up why this book is a must-read.
GET SOCIAL WITH REGINA: