The new colors of next year will need to have their pulse checked as they are going to be hot, very hot and vibrant! Nothing will be boring, nothing will be ordinary and no color will be used in the manner we have used it so far. We will see a roaring display of colors as a reflection of our environment and boiling economic/social climate. The use of funky or extreme colors will be our way to escape reality. The new color combinations will keep our spaces looking exciting and fresh, even in the office we will be permitted to dare, since it is the place we spend most part of our days.
Pantone has set nine palettes to choose from that will encourage the consumer not to be afraid of blending playful with practical, but the new brown palette really struck me as it will set the tone. Society is currently gravitating towards earthy colors, sustainability, simpler life, space savings and recycling. Food growing, canning and creating terrariums is part of this holistic concept. People feel the need to return to natural food and remedies, escape bustling stressful city life in exchange of calmer, spiritual life full of enlightenment.
With the new brown palette a new concept has been coined "Rurban Revolution" which explains the human desire to combine rural and urban needs culminating precisely in the use of various tones and undertones of browns, fungi tones, wood grains, leather tones, neutrals, grays and greige (a combination of gray and beige). Black is still there, but with a softer brown tone.
Next year has been described as the year of the Aquarius, not as the '60s movies, but as a very spiritual year, a new era of rebirth and enlightenment. Colors will take inspirations from nature, but the exciting part is that we can create mysterious combination with the undertone of each color and use it in a new way to set the mood, or create high contrasts never done before.
Let's examine how did nature inspired 2012 colors.
The underwater world includes all the blues from the darkest ocean to blue sky and the brilliant indigo blues of some natural gems, but also includes all the blue green tonality of the underwater garden vegetation.
The green colors will include all the variation of foliage colors to olive greens and the yellows will turn mustard or yellow-green.
The reds will have an undertone of orange and pink; the oranges will lean towards pink, while the purples will have a red base.
Metal finishes will continue to be used on walls and in fashion too; mirrored furniture accented with natural stones that are in tune with our energy will be going strong.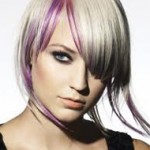 Light, dark, shadow and silhouettes will be the way to illuminate a space, no longer with bright recessed lights. Hair stylists are taken advantage of light, dark and shadow concept to be create unusual geometric hairstyles in some dramatic colors.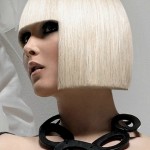 Some of the elements and texture will echo futuristic design, orbital shapes and metal sheen, juxtaposed with weaved, crocheted fabrics and cooked wools.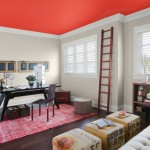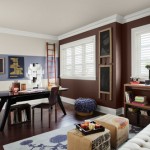 If you are restyling a room or the entire house, you might want to do something out of the ordinary:
Paint a ceiling in dark red and cream color walls.
Paint a bold horizontal stripe in a dark color in the middle of a golden color or cream wall.
Highlight the architectural details of a room, including all casing details, in a darker tone color used on the walls.
Whatever you decide to do next year, just know this is a fantastic time to play with colors and to design in the most creative way as much as you possibly can, but just be yourself!
Ciao, 
Valentina 
Copyright © 2011 Valentina Cirasola, All Rights Reserved
Valentina Cirasola is an Italian Interior Designer and former Fashion Designer, working in the USA and Europe since 1990. She blends well fashion with interiors and know how to color the world of her clients. She has been described as "the colorist" and loves to create the unusual.
She is the author of RED, the forthcoming book on the subject of Colors, due to be published soon.