It seems that the book on the subject of colors I wrote this year has pushed certain needs to talk about etiquette, beauty and mannerism. This is new twist of my business that has been quite an interesting one. Why is that just now I see a different image of people that I did not see through my twenty-two years of career? I asked myself one day, but pondering about it, I have realized that it is not at all that way. I have always seen the other side of the coin, but up to now I have been interested in improving peoples' life through the remodeling of their spaces. Colors were part of the project and that was it. Taking color talk everywhere with my book presentation and to a higher level, has really added another dimension in all that I bring to people.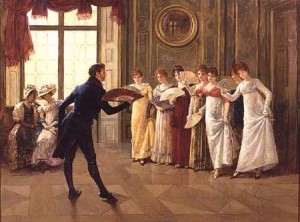 Colors have rhythms, dimensions, shadows, lightness, darkness, hue and nuances. It is not the perfect black dress that is going to make a woman look "tall", but all the nuances around her are going to build the essence of her. Personality, behavior, sense of humor, body language, ability to converse without offending, ability to be comfortable at the dining table and manners, these are all the under tone for a good make-up of a person. One can wear the most elegant outfit, but if the manners are not elegant, the look is destroyed in a split of second.
Lately there is a lot of talk about bad and good manners. We feel the need to return to civility and politeness; we do not want to be part of rude and vulgar behavior, without even having the chance to scold the offenders. For fear of getting in unpleasant circumstances, people keep quite and silence.
In Italy, my native country, we have two words that encompass all this thought: "Bella Figura". Bella Figura literally means Beautiful Figure, but it is not used like that. It is an Italian philosophy to present a good image and to make a good impression. Dressing well and looking good is not the only facet of knowing the Bella Figura. Italian society demands manners, which to some people it might seem pompous and formal, but to us Italians is an important factor of our upbringing. Having good manners shows respect for others and also shows that we know how to act and behave under particular circumstances, or what is appropriate and what is high quality and good taste versus cheap.
This brings me to talk about what we do when we are invited for dinner at someone's home.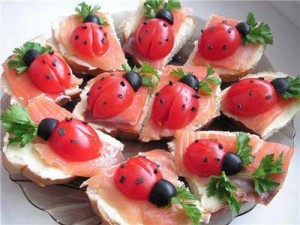 If you bring a bottle of wine, unless otherwise specified, tell the host that the wine gift is for his/her enjoyment, as you don't know if meat of fish will be served. This will save you just in case you have brought the wrong "color" of wine.
If thinking of bringing a wine let's say "affordable" you might want to personalize your wine bottle with an image related to the host, such as the front view of their house, a photo of the couple together, or a picture of one well-made up dinner table with the date of the event you are invited to. The Internet is a great source to find the right photo. Print it and stick it on the bottle.
I clone many CDs for many music tastes. If you know the type of music your host appreciates, then you have an easy gift task. Christmas music for the holidays is a perfect gift, clone a CD from one of your music collection and everyone will appreciate it.
During the year and through many sales, collect many small items, such as candles and candleholders, crystals, bottle openers, colorful small bottles for bath or kitchen, baths crystal, special soaps, bookmarkers, artsy pens, picture frames, salad hands, drink coasters, you get the idea. Keep a small stock of items that are anonymous enough for anyone to accept.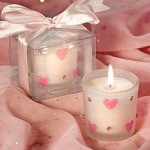 For a dinner invitation there is no need to buy expensive gifts that might not be appreciated well. Keep your gifts personal and simple. Simplicity is key of elegance!
Above all never arrive empty handed at a dinner party, always write a thank you note after the dinner and if you receive from the host a little something in a plate to take home, remember to return that plate full with something else.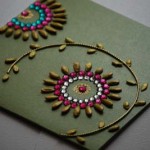 My help as an interior designer doesn't stop at planning interiors. It goes as far as selecting the perfect glasses and dishes for your parties and even the right drinks or food for an unforgettable stylish event in colors. I am here ready to offer you my services in the traditional face-to-face consultation and on-line design consultations.
Like what you read? Sharing is caring. Pass it along to someone who'd benefit.
Ciao,
Valentina
Copyright © 2012 Valentina Cirasola, All Rights Reserved
Valentina Cirasola has been a lifetime designer in fashion and interiors. Her extensive knowledge of colors and materials led her in both directions successfully. Among designing and remodeling homes, designing custom-made furniture and writing books, Valentina is now teaching etiquette, manners at the table, table setting and life style. Her new book on colors is almost ready to be published. Stay tuned for Red-A Voyage Into Colors.