Christmas frenzy has started already. Some people have totally completed their tasks, decorations and shopping by now, others are stirring themselves crazy.
As usual every year I see Christmas decorations and fairy lights go up soon after Halloween in certain residential areas and a sad darkness the day right after Christmas.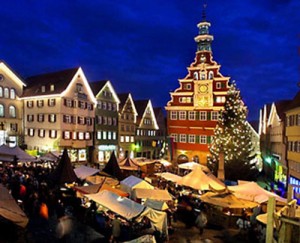 In Europe, au contraire, no decorations go up before December 8th a day which marks the celebration of the Virgin Mary Immaculate Conception and the official starting of the Christmas holidays in the entire Christian Europe. Fasting is required on that day until around 7:00 pm and then the feast begins with really scrumptious meal made of different kinds of meats, panzerotti, some stuffed pasta as tortellini or ravioli, fried or cooked vegetables, but mostly rich filling food, good wines, dry nuts and typical Christmas sweets.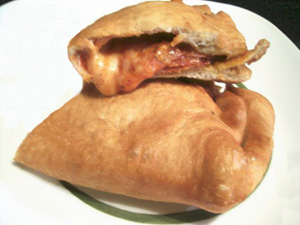 On this day, most of all the cities in Italy and Christian Europe will have a few areas in each borough of the cities designated to Christmas street markets. The markets will be open for business all day and all night until midnight or 1:00 am, every day until Christmas Eve and in some cities the markets will reopen after the first of January for a few days until the Epiphany, on January 6th. Giving Christmas gift to kids is a fairly new custom. Up until twenty years ago, more or less, kids received their gifts the night of Epiphany. For Christmas they would get some new clothes and special homemade sweets. The adults celebrated with special food, special wines consumed with family and friends, without receiving a ton of gifts. Christmas was for kids only.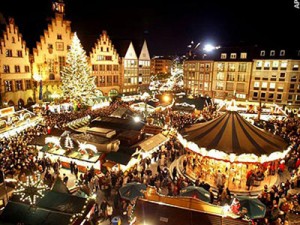 At the street markets, especially at night with all the flickering lights, the atmosphere is very Christmassy and sweet. This is not the typical Christmas shopping in crowded malls. It is December after all, the air is fizzy and cold, perfect for hot cocoa or warm brandy. Women are bundled up in fur coats, or wool coats and boots, kids are wrapped in woolly scarves, hats and heavy clothes looking like petit Michelin men. Some vendors' kiosks are filled with curious arts and craft, some have specialties food and some sell Christmas delicacy or sweets.
The smell of roasting chestnut is comforting. They sell in a cone of yellow butcher paper and the hands will keep warm holding the cone of warm chestnuts.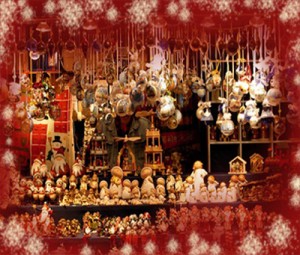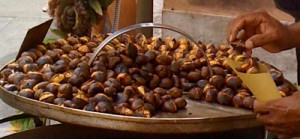 There are street musicians playing their favorite instrument and recorded music coming out of some of the kiosks, but what will catch your eyes is the willingness of people to leave computers and TV's at home and come out in the streets to enjoy the evening with their kids, friends, families, to meet people they have never seen before and to shop at small artisans, where they can find unique gifts. I also noticed the gentleness of people in this time of the year. It is kind of puzzling to me why some people are only nice at Christmas time.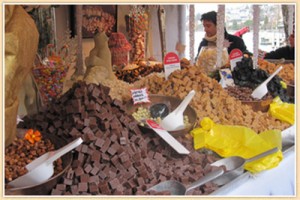 Here in the States, I have seen and experienced many different kinds of Christmas celebrations, but I have never seen a nighttime Christmas market.
The closest I got to this idea last week was the market organized in the courtyard of the International German School in my area. I was the only author in a kiosk with books for sale, all others kiosks displayed hand-made art and craft items, jewelry, pottery, ceramics and German food. It was an enjoyable evening, despite of the cold wind and my frozen feet. Kids gathered on stage to sing so graciously Christmas carols in German language, the adults instead played modern rock and roll music.
Let's hope this Christmas there will be peace in the world and that we all can get along together. Merry Christmas.
Ciao,
Valentina
www.valentinadesigns.wordpress.com
Copyright © 2012 Valentina Cirasola, All Rights Reserved
Valentina Cirasola has been a lifetime designer in fashion and interiors.
Her extensive knowledge of colors and materials led her in both directions successfully. She was featured on Vogue Italy as the guru of staging a home in the theatrical way. Among designing and remodeling homes, designing custom-made furniture and writing books, Valentina is now teaching etiquette, table manners, table setting and life style. Her new book on the subject of colors: Red-A Voyage Into Colors is available on Amazon and Barnes&Nobles