I read in a travel magazine that in North America 25% of the population never takes vacations and 37% will only take one week of vacation a year. Considering that North America is a highly productive part of the world, how can we keep our sanity and keep on producing our wealth if we don't ever take a break from the daily grinding? Stress is the major cause of heart disease, high cholesterol and on and on, while our nerves are slowly being pulled apart as a rubber bend until they snap for good and become beyond repair.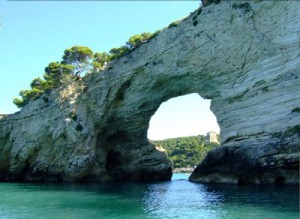 As we need restorative breaks in life, April 15, 2013 I am taking a group of curious travelers to Puglia, Italy, the region where I come from, South-East of Italy, sitting pretty on the blue-green Adriatic Sea looking at the white Greece and the Dalmatian Coast of the ex-Yugoslavia. Puglia is one of the many Italian regions not well-publicized to mass tourism, thus it is an area where the land is virgin, the air is pure, food is deliciously hand-made fresh every day, people are warm and friendly and prices are affordable. This is a place where you will reconnect with freedom, or will make you the protagonist of your own art of vacationing.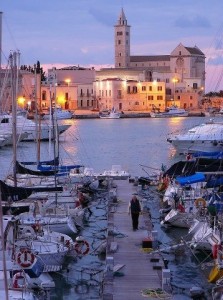 Traveling to Puglia is not about a super luxurious accommodation, but about finding new experiences and feeling new emotions. Puglia will teach you how to lose yourself in moments totally without the "hurry" word– moments in which you can find yourself and your way. I promise, while you are there, you will not want to see your electronics to connect with work back home!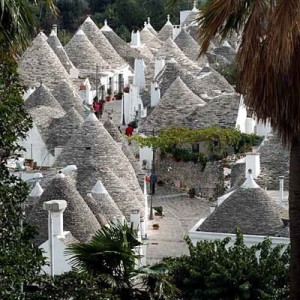 My father used to say: "Andiamo piano che abbiamo fretta" meaning "let's go slow in order to go fast". How true is that? If you don't slow down, you will never be attentive to the details in your life and fall in love with them, or even appreciating the "unexpected" life brings.
Our private bus will take us in many places. The trip is not a "tour de force"!
At our leisure, I will take the group through beautiful landscape of orchards, vineyards and seaside views, art, history and shopping in markets. The group will learn to appreciate local traditions, the rhythm of nature and its sounds, healthy natural food cooked at home, colorful atmosphere and the pleasure of making your own food. Yes, perhaps, one or two nights we will cook with a local chef in the farmhouse where we will stay. Puglia will teach you never to eat alone. One other day, we will have a crazy fun, dressing up in vintage clothes and ride in vintage cars along the Adriatic Sea.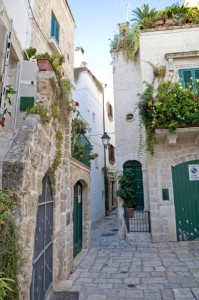 I will take the group to an "unexpected" Italy through all the human senses, collecting memories or flavors and not material things. I will show you how simple food will change you forever, as it fulfills your soul and rewards your health. While we are on the subject, we will talk about Italian table manners and etiquette.
Insert photo here: DiningInWineBarrels
Even The Fastest Race Car Needs A Pit Stop, you need to stop in Puglia! Please find price, all the information needed and watch the videos when you click on the link. Start packing and register here:  – Registrations will close March 20, 2013 and I want to see you on my bus. Ciao,
Valentina
http://www.Valentinadesigns.com
http://valentinaexpressions.com
Copyright © 2013 Valentina Cirasola, All Rights Reserved
Valentina Cirasola will host three trips a year to Italy based on her three books with the intention of showing Italy with the eyes of a designer born in those parts and let people experience the "wheel of emotions" in the non-commercial Italy away from beaten paths of massive tourism. Valentina will guide the tours through art, architecture, food, shopping and special adventures organized for people who want to live it up! Register here: