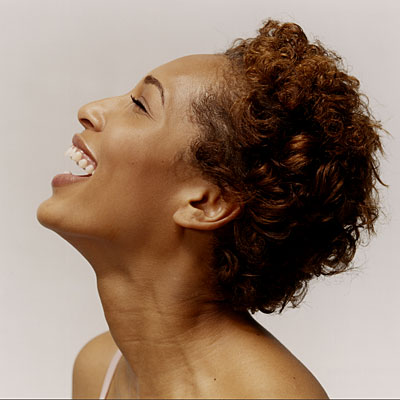 If there is anything that Felicia Manchester wants more in this world, it's for women to be strong, confident and independent. This is why she's devoted much of her time to teaching them how to feel good about themselves and to recognize their inner and outer beauty. As a single mother of two, she knows a thing and more about the difficulties of the world and hopes to inspire others with her experience and her words.
A former makeup artist and beauty writer, Felicia knows a thing or two on helping women feel good about themselves inside and out. While she believes that putting on makeup helps ladies feel more confident about themselves, it's what's inside that matters most.
Outside of being a beauty writer and makeup artist, Felicia has always been passionate about blogging. She believes that sharing her thoughts on an online platform makes her voice and thoughts reach so many more women. Recently though, she has taken this a notch higher: she has become a published author.
A mother of two beautiful daughters, Felicia works as a home-based freelancer. She isn't shy to admit about being a fan and expert on 50 Shades of Grey. Not only that, her novels of choice fall under the erotic romance categories. In addition, she loves vampire stories and smoking fine cigars.
Helping Black Women Understand Why Black Men Leave Them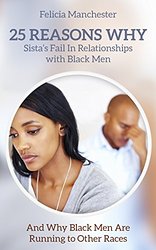 Felicia has always been haunted by the fact that black women can't seem to hold on to their men. And she always feels sad knowing that black men would rather date women from other races other than their own. She admits that black women have certain faults that make their men run away and she decided to address that through her book 25 Reasons Why Sistas Fail in Relationships With Black Men: And Why Black Men Are Running to Other Races which was published December 19, 2014.
Felicia doesn't buy into other women being much more attractive and better in sex as reasons for black men choosing to be in a relationship with other races. So, she set out to find the answers and compile 25 reasons black women fail in relationships with black men.
She doesn't just briefly enumerate the 25 reasons but she goes in depth to clearly illustrate why men leave women. With the book, she hopes that black women would be enlightened rather than offended. She believes that looking closely into who you are and changing the negative aspects about a person can lead them to a better love life.
For Felicia, black women need to stop the blame game. They need to take responsibility for failed relationships rather than blame black men in general for leaving them.
Helping Women Use their Body and Mind to Earn Money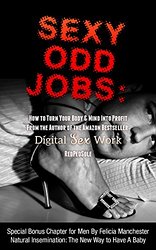 Whether a student or someone who has a 9-to-5 job, Felicia understands the need to earn more money – to pay bills, to finance a specific lifestyle or to buy more things. So, with Red Pole Sole, Felicia set out to provide women with some job opportunities that they can look into to earn more cash. But rather than go with the traditional route, both authors went on a quest to suggest some rather odd jobs. After all, if you want to earn big bucks in the shortest amount of time, you have to willing to delve into the weird.
Felicia understands that a lot of men have fetishes which is why Sexy Odd Jobs: How to Turn Your Body & Mind into a Business, published on September 16, 2014, focuses on earning money through taking advantages of the many fetishes and wants of men.
For example, one of the odd jobs featured in the book is being a foot model. In the chapter that focuses on the fetish, the story of a woman who worked in a foot bordello is highlighted. That story was published in a journal that is read the world over. So, this goes to show that the authors didn't just suggest several odd jobs to try, but they also backed it up with evidence that other women get into this kind of business as well.
Helping Women Appreciate Cigars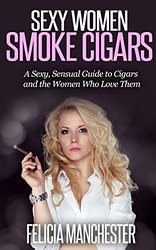 Felicia's most recent work focuses on one of her passions: smoking a good cigar. She has been an avid fan of the stogie ever since and knows that some women do prefer a cigar to a cigarette. That and the reports surfacing that women are learning to love cigars more thanks to their husbands just proved that there is a market for women cigar smokers. To prove that, some lounges are even making their spaces more female friendly while others are focusing more on female audiences as well.
So, in order to help those who are interested in learning the history and the basics of cigar smoking – from choosing the right one down to pairing them with different drinks – she has created another eBook called Sexy Women Smoke Cigars: A Sexy, Sensual Guide to Cigars and the Women Who Love Them. The book was published just recently, on January 1, 2015.
Women who want to learn which cigar is the best for beginners, which accessories should they have and which cigar is best paired with drinks can look into Sexy Women Smoke Cigars as their guide. The book doesn't just highlight everything there is to know about enjoying a good cigar, but it also throws light into several notable female personalities who have confessed to love smoking a cigar.
Helping Women Snag an Alpha Male
In a rather timely release – February 14, 2015 – which is also just in time for the release of the adaptation of 50 Shades of Grey, Felicia is unveiling her latest work to the world. It's a book about how women can attract and bag an alpha male.
Felicia is such a huge fan of the 50 Shades of Grey trilogy which as you all know, features an alpha male and a doe-eyed college girl entering into a "romantic" BDSM-filled tryst. Felicia understands that a lot of girls and women dream of being Anastasia Steele and having a man like Christian Grey sweep them off their feet. This is why she has decided to put what she knows about it into a book.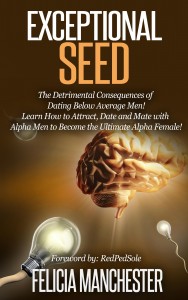 Exceptional Seed: The Ultimate Guide for Women on the Hidden Sexual Secrets and Benefits of Dating Alpha Men…Along with the Detrimental Consequences of Dating Below Average Men! will be released on Valentine's Day and it tackles the many different things that women can do in order to draw the attention of an alpha male and eventually start a relationship with them.
More From Felicia
Felicia doesn't only share her thoughts and encouragement for women through her books, but she's also active on social media. Follow her on Facebook and on Twitter to keep up to date on her thoughts, as well as what's coming up for her.
Get to know more about Felicia through these following spaces on the web:
———————————————————–
Download Felicia Manchester's FREE
Exceptional Seed 5-Day Crash Course!
Ladies – Who You Sleep With, You Keep With!
Discover the Hidden Alpha Woman Secret to Attracting and Keeping An Alpha Male!
YOU WILL RECEIVE THE FOLLOWING:
DAY 1 – The Seed You Swallow is the Seed You Will Follow!
DAY 2 – Five Key Tips To Help You Spot A Dishonest, Unreliable Man
DAY 3 – Avoiding the Dumb Cum Syndrome
DAY 4 – The Difference Between A Playa & A Playboy
DAY 5 – Sperm Was Designed for Consumption!