RATED PHILIPPE'S BEST!
ABOUT KRYSTAL KADAR
Krystal is a singer/songwriter that hails from the "Region" of Northwest Indiana, several miles south of Chicago. Growing up in the culturally rich steel city has influenced her writing. She strives to hook people into her songs with melody-based tracks. Krystal brings a fresh energy to her live performances showing that piano players can rock the stage.
A born entertainer, Krystal found a home on the stage at an early age. She is versed in the arts of music, dance and theater. At age 5, she began writing songs on piano before she even had a formal lesson. She has certainly matured in her song-writing. There is a personal element to every song. "I tend to write very honestly," Krystal says. "It's storytelling with an edge. I'm not afraid to expose my emotions in my writing."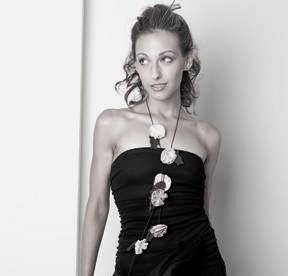 Krystal is very excited to be releasing "Dooms Day Fears" summer 2011. "I feel this material is very relevant. Every generation has its doomsayers, and this is my reaction to its dooms day fears." Krystal enjoys playing in the Chicagoland area while she continues recording her second studio album.
Contact and Booking Information:
email: krystalkadar@gmail.com

Music available on CDBaby.com and I Tunes
All songs written and composed by Krystal Kadar
Listen To My Live Interview on
The Philippe Matthews Show!
Listen to internet radio with
on Blog Talk Radio