Lavel Miller – Rodan and Fields Dermatologists
Listen to My Exclusive Interview on
The Philippe Matthews Show!

Can't See the Radio Player, Click Here
VOTED PHILIPPE'S BEST!

Lavel Miller
Independent Consultant
Rodan + Fields Dermatologists
Anti-Aging Specialist, Skin Care, Beauty 
In 2011, I was blessed with the opportunity to partner with two of the most recognized dermatologists in their field, Dr Katie Rodan and Dr Kathy Fields. You may be more familiar with them as the creators of the top selling brand, Proactiv®. What they did for acne, they are now doing for aging skin. I started pursuing this on a part time basis, but a short while ago I left my position as a broker/manager of a small luxury real estate firm on the Jersey Shore to follow my passion. I am now living and working on my own terms as I build my dream life and help others do the same. With Rodan + Fields, we not only change skin, we change lives.
Mission
Our first objective is to provide clinically proven and guaranteed products which can be customized to simply solve your most complex and unique needs. Whether you would like to maintain a youthful appearance or turn back the clock and eliminate wrinkles, reduce pore size and firm skin, we have the solution. We also address sun-damage and age spots as well as acne and sensitive skin conditions such as rosacea and eczema.
Second, our goal is to provide a venue for the average person with above average ambition to create an extraordinary life of financial freedom. We offer a turn key business system equipped with all the tools, technology, training and support you need to establish a profitable business quickly and efficiently.
Change Your Skin
We are all aging… all the time! The desire to look young is not reserved for the baby boomers. Statistics indicate that those most concerned about looking older are people in their 20's. Healthy, youthful looking skin is a status symbol and an advertisement of health and vitality. You are never too young, or too old, to start a good skin care regimen. Breakthroughs in medical technology have made it possible to prevent, reverse and even eliminate the damage Father Time has done to skin.
Rodan + Fields offers a synergistic, patent-pending approach to skincare through multi-medicine therapy. This comprehensive system supports the natural processes that strengthen the skin's structure. Unlike most anti-aging solutions which promise to address aging with a single product or ingredient, Rodan + Fields understands that what is going on within the surface of the skin is so complex, one product can't do it all. This "multi-med" approach is well recognized and prescribed by dermatologists and has been key to Rodan + Fields' success to date.
No prescription is required for the system. Our products deliver the correct ingredients, in the highest standard concentrations, in the proper formulations, in the right order, and it comes with a 60 day, empty bottle satisfaction guarantee. For a no obligation, online consultation, visit my Solutions Tool and write your own Prescription for Change.
Change Your Life
Doctors Rodan and Fields are two of the most trusted and recognized names in skin care. Named by Women's Health magazine, "A Dermatological Dream Team," they embraced entrepreneurialism at a young age just out of Stanford University School of Medicine with the creation of the world's most successful acne treatment, Proactiv® They redefined the market for acne skin care and they are doing it again with anti-aging skin care.
As movement makers and trend setters, the Doctors see that power is shifting from the corporate world to the individual. As this occurs, people are able to do more than ever before and we've seen the rise of the social economy. This is a community based model, where who you know and what they recommend has become more influential and available than ever before.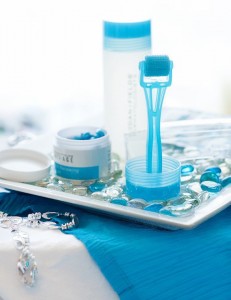 But this is not a typical direct sales model. It is more like a "franchise" opportunity where you can build your own business and reap the benefits. Unlike opening a typical franchise, the entry cost is very low. It involves leveraging your existing network of connections, sharing the product and then scaling efficiently and quickly using the award winning "business in a box" programs and tools provided. We are not a "party based" business and do not have any inventory requirements. All orders are filled and delivered by RF.
Now add a recession-proof, growing market. The anti-age industry is projected to double to $5 billion by 2015. No market leaders have yet emerged in the entire industry. This is the first time in the history of Network Marketing that a major brand meets this business model. Where we are today, the potential is 5-10fold what Proactiv® was at the same stage. If you are considering starting a business, don't you want to join forces with a proven industry leader? The company is still in its infancy stage. There are still virtually untouched markets within the US, not to mention global expansion. Can you imagine what your life would be like if you had the opportunity to partner with Proactiv® when it was first introduced? The potential is even greater with Rodan + Fields.
We are Creating a Buzz
For a young Network Marketing company, we are certainly receiving a lot of attention! Beauty editors love us and talk about our products more than any other company in this industry. We've been featured in Allure Magazine, InStyle, Shape, Good Housekeeping and Harper's Bazaar to name just a few. The Today Show and Allure Magazine listed Rodan + Fields in the top ten "Must Haves in Anti-Aging" as well as nominating RF for "Best in Beauty" in 2011. Oprah also labeled Rodan + Fields as a personal favorite. The Direct Selling Association (DSA) is also recognizing Rodan + Fields as an industry leader with two consecutive Rising Star Awards in 2010 and 2011. In 2012, we received three awards, two in the Marketing and Sales Campaign Category for the business and technology tools provided and one for Product Innovation.
The Choice is Yours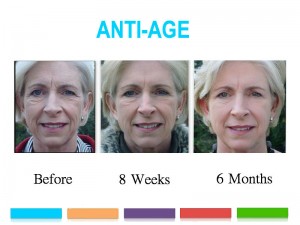 My job has given me the opportunity to be an ambassador of change, so to speak. While I hold a great deal of passion for my business and the products that I offer, the additional message that I am driven to share is that "You Are Beautiful." I want to help you discover your unique and amazing qualities. (And I am not talking about the shape of your nose or the size of your waist.) Taking care of ourselves is an expression of love that should never be withheld, be it food, physical or thought.
Our life is a journey of decisions. We choose the destinations, the route and our state of mind along the way. It's never too late and it's never too early to make a choice for change. We can choose to remain a prisoner of our past or the inventor of our future.
For me, my journey to beautiful began when I changed careers and started caring for my skin… and I mean REALLY caring for my skin. I had never stuck to any sort of regimen before, but I knew that I needed to be my own walking billboard. So twice a day I faithfully followed every step. My skin is transformed and I look years younger now. But unanticipated was the transformation that occurred within. I became aware of my internal self destructive behaviors, the hurtful thoughts and the pain that I had been suppressing, but inwardly nurturing my entire life. I decided to step out of the past, to let go and forgive. With that decision, my life has opened up and I see beauty everywhere, in everyone. And I want to share that with you.
You Are Beautiful…
We are more than just skin. It is vital to take good care of our bodies and minds. How we do this and what we use is an individual choice. I define embracing our beauty as the ability to look gently and loving at ourselves; to be free of judgment and full of forgiveness. At that moment, we will recognize our true beauty. And when we do, we will be able to…
Pass It On.
SOCIAL:
THE BEFORE AND AFTER DIFFERENCE
More Than Just Skin Newsletter