Valentina Cirasola | Interior Designer
VOTED PHILIPPE'S BEST!
Valentina Cirasola is the owner and principal designer of her design company Valentina Interiors & Designs.
Her goal since she opened the interior design business in 1990 has always been to transform people's lives by transforming their spaces. She had the same vision and goal when, as a fashion designer in her company, was making women attractive by transforming their shapes and lines with remarkable outfits. Often she has been describes as a "colorist" not only because she makes homes vibrating with the right colors for each person, but she also colors people's lives with her attitude.
She is in service of her clients with humor, joy and laughter. Her clients find this a precious quality imbedded in a feminine, yet strong person like she is.
A person who deals everyday with the hard reality of construction and must take decisions, which at times have nothing to do with beauty, but at the end, will produce the comfortable and elegant homes Valentina envisions.
Valentina often designs custom furniture when she can't find anything in the market that will strike her fancy. Clients have at least one of her signature piece in their homes or offices.
Valentina – Brief Personal Story
Valentina Cirasola is Italian born, originated in a family of artists and masters of beauty, style and good taste. Mimicking the artists in her family, she became an overachiever and constantly moved into new enterprises since a young age.
She achieved a degree in Political Science in Bari, Italy. Being fluent in four languages gave her the opportunity to work as a language interpreter for NATO Organization, which position placed her on the international scene. Working in languages was a creative work, but not as colorful and creative as she needed.
While working as an interpreter, she returned to college to achieve a degree in Fashion Design and Merchandise in Naples, Italy and soon after, Valentina decided that the best place to work was in "her own company". That was the decision that set her in the path of entrepreneurial status and never worked for anybody else since the NATO experience.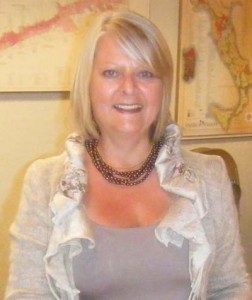 She founded the successful "Atelier Valentina" her fashion company from where she designed and produced her own fashion lines of clothing, accessories and custom jewelry. She organized fashion shows for her own lines, taught fashion classes and designed lines for start-up fashion companies. With her team of young designers, she designed windows of large corporate stores leading the market and also designed theatre costumes for On Cue Production of Terrance Afer-Anderson in Virginia and renowned theatres in Italy. She was on the roll and something else grabbed her attention to take her on a different path: designing interiors.
Constantly focusing on achieving her goals, Valentina continued in her studies of interior designs, heavily centering her attention on architecture designs and acquired the degree in Interior Designing. To her interior design degree, Valentina added certifications in Kitchen Designs, Bath Designs, Residential and Commercial Designs, all four achieved with high honors.

In 1990, Valentina founded her interior design firm in Italy, designing attractive high- end residences and restaurants. She taught design classes at the Universita' Del Progetto in Forli, Italy and at her own studio. When she transferred to USA, she opened the same company under the same name on the American soil. She still practices her interior design profession in Italy, Europe, and anywhere her services are requested internationally. For Clients on a limited budget, she also offers design consultations on-line without involving any traveling, through Skype line and Internet.
Valentina's philosophy is well described in the following two videos:
Valentina – Awards
The U.S. Commerce Association awarded Valentina – Interior & Designs as:
"Best Of Local Business" July 2010.
The U.S. Local Business Association awarded Valentina – Interior & Designs as:
"Best Of Sunnyvale Award" December 2008.
Cañada College Competitions in 1993-95-96 awarded Valentina – Interior & Designs as:
"Best Kitchen & Bath Designer" and "Best Architectural Graphic Designer".
Valentina was also nominated in 1997 for: "Henry Adams Designer Of The Year" Award
Valentina – In Show Business
She has filmed her own design show "Dreaming California" for Sitcom T.V. in Italy, in which she was the host and the featured designer for the homes she designed in California.
She has also made many appearances on T.V. Comcast Channel 15 in the Shows:
"On The Town" – "Colorful Journey Of Success" – "That's Italian" and "Christmas Around The World at Historic Ainsley House".
Valentina – The Author
She is a published author in design subjects. She has been writing design essays for Los Altos Town Crier and for Leonardo Forum, an Italian design site.
She currently writes articles for the Italian American Heritage Foundation Newspaper and L'Italo-Americano Newspaper.
She has her own column "The Good Life" on the PM Show of Philippe Matthew.
She writes articles on the subjects of Design, Architecture, Fashion and Food from her own websites and several Internet sites.
She is a published author of her own "Valentina Book Collection" and she is currently writing her third book on the subject of Colors entitled RED.
Valentina – The Student
She is a student of success and she is currently following the teaching of:
Mandossian, Proctor, Canfield, Ecker, Assraf, Buffini, Brown, Cage and Lipton-Dibner, her business mentors.
Valentina Cirasola's life is a continuous evolvement of colorful events. She is making a mark on the international scene and this is her history in the making.
Valentina – In Community Services
In her spare time and with her high level of energy, she dedicates her time to support community's worthy causes. She has been part of:
Peninsula Volunteers Inc., operating in the San Mateo County by helping seniors aging with dignity.
Allied Arts Auxiliary, benefiting the children of Stanford Lucille Packard Hospital. In Valentina's words: "If I can save one child's life with my spare time, I have done my work well".
Little Italy Project, helping the organization in building history and preserving Italian heritage.
Enjoy Valentina's slide show:
http://www.flickr.com/photos/valentinadesigns/sets/72157629236297081/show/
Contact:
Valentina Interiors & Designs
Office 408-732-9782
Voice 650-346-6349
E: valentinadesigns@comcast.net
E: designsvalentina@yahoo.com
Design Site
Blog Site
Books Site