Gail Harris is a one-of-a-kind individual. She is a former US naval officer. Upon her retirement from the naval force on December 2001, she was the highest-ranking African American female in the United States Navy. In 1973, Gail served as the first female Intelligence Officer in a Navy aviation squadron. Gail then became the first female and African American instructor at the Armed Forces Air Intelligence Training Center at Lowry Air Force Base in Colorado in 1979. She also became the first female and African American to lead the Intelligence Department for Fleet Air Reconnaissance Squadron in Rota, Spain – which was the largest Navy aviation squadron – in 1989.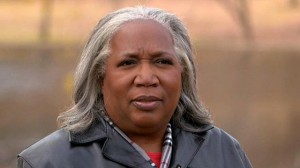 Captain Gail Harris has forged one of the most unique professional careers over the past 20+ years. Among her accomplishments include breaking ground for women and African Americans in the military, providing combat-proven leadership and intelligence analysis during major international conflicts and developing policies and strategies for mitigating cyber warfare.
Apart from such a storied military career, Gail is also recognized as an engaging educator, expert speaker, and trusted role model for both men and women in the military as well as in the civilian sectors.
After life in the military, Gail has made many publications and public appearances. She has also written a memoir called "A Woman's War: The Professional and Personal Journey of the Navy's First African American Female Intelligence Officer (Security and Professional Intelligence Education Series)" which was published by Scarecrow Press on December 8, 2009.
Personal Background
Captain Gail Harris was born on June 23, 1949 in East Orange, New Jersey to James and Lena Harris. She was raised in Newark, an inner city in New Jersey with her brother and sister. After she finished high school, Gail went to Drew University in Madison, New Jersey. She graduated from Drew University with a Bachelor of Arts degree in Political Science in 1971.
She also earned a Master's Degree in International Studies from the Graduate School of International Studies – which is now the Josef Korbel School of International Studies – of the University of Denver. While taking up her master's degree, Gail was classmates with former US Secretary of State Condoleeza Rice.
Other than getting an education at the University of Denver and Drew University, Captain Gail Harris has also studied in the United Kingdom and in Brussels, Belgium. She also had the privilege of being educated by members of Parliament in London and by a Nobel Prize Winner in Economics in the US.
Dreams of Entering the Military
Captain Gail Harris' dream of entering the military started when she was five years old. The particular moment came when she and her father were watching a film called "Wing and a Prayer." During the scene where the character played by Don Ameche gives an intelligence briefing to Navy pilots following the attack on Pearl Harbor, she turned to her father and said "Daddy, that's what I'm going to do when I grow up."
He father was in the Army during the Second World War, a period when it was still segregated. He told his daughter, "This is America. You can be whatever you want."
While Harris was at Office Candidate School in Rhode Island (she was one of the first women to go through the new intelligence training program), she found out that women were just relegated to desk jobs in Washington, D.C. after their training. She spoke up when a Navy lieutenant went around asking all the men what they wanted their first assignments to be during one of her classes. She said that she wanted to be part of an aviation squadron.
She didn't just stop there. She had done her homework about the matter too. Through her research, she found that there is no reason why the Navy cannot send a woman to a land-based aviation squadron. The law during that time was that women cannot deploy on a ship that might go into combat.
She petitioned for the assignment through her chain of command. The Navy ultimately decided to make her a test case.
Life in the Military
Gail Harris joined the Navy on May 16, 1973, and was commissioned through Office Candidate School in Newport, Rhode Island. Upon her entry into the Navy, she became the first black women to work in military intelligence. She was the first woman – in a squad of 360 men – that was assigned to an operational combat job as an intelligence officer.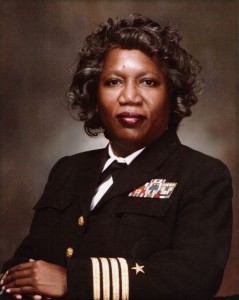 Working as an intelligence officer
Although she was overjoyed at the prospect of working as an intelligence officer, the joyous feeling soon turned into frustration because the job came with low expectations. Harris said that when she arrived at her first assignment, she found out that the squadron just wanted the honor of having the first woman, but they didn't expect her to do anything. However, Harris did whatever she could in order to prove that she is the right fit for the job and not just a symbol.
Gail started out by covering the Western Pacific and Indian Ocean. She also spent three years in Japan, served in the Central Command Naval Forces – which included the Red Sea, Turkey and Bahrain – after the Gulf War and was sent to Greece, Italy and Spain. Her job involved providing intelligence architecture, designing how forces would procure information, deciding what kind of computer systems should be used and determining how many people were needed to accomplish a mission.
Gail's second assignment was at the Fleet Ocean Surveillance Information Facility. Her job there involved monitoring classified information, putting out news releases to the Navy and ensuring the intelligence she procured got out to all segments of the military.
Her 28-year career in the Navy included hands-on leadership during major conflicts such as the Cold War, El Salvador, Desert Storm and Kosovo.
In August 1988, she was pulled from her Hawaiian assignment 18 months ahead of schedule and was sent to South Korea. There, she headed the Defense Department Intelligence support for the 1988 Olympics for which the task involved extensive coordination with US and South Korean military, intelligence and civil agencies.
Harris is also a Gulf War veteran, having spent extensive time in the Middle East.
Saving the President Bush
President George H. W. Bush had already left the White House on April 13, 1993. Despite this being the case, fourteen men who were believed to work for Saddam Hussein smuggled bombs into Kuwait to assassinate the former present. They were planning to do the assassination by car bomb when he was scheduled to visit Kuwait University. However, that plot was foiled and the suspects were arrested. Bush led the coalition that drove Iraq from Kuwait during the 1991 Persian Gulf War.
Part of the success for avoiding a potential assassination of the former president was Gail Harris' intel and presidential brief.
Experiencing discrimination in the Navy
During her time in the Navy, Harris says she definitely experienced discrimination a lot of times for being a woman. The discrimination usually came in small instances, such as people refusing to salute her, officers telling her that she was taking away a man's job and holding on to the position of assistant intelligence office for 2-and-a-half-years rather than just one.
Awards and Decorations
Given such a storied career, it comes as no surprise that Captain Gail Harris has received a number of awards. Her awards and decorations include:
Navy Commendation Medal (3)
Defense Meritorious Service Medal (2)
Defense Superior Service Medal (2)
Meritorious Service Medal
Sea Service Deployment Ribbon (2)
Joint Meritorious Unit Award
Navy Unit Commendation
National Defense Service Medal (2)
Pistol Marksman Ribbon
Southwest Asia Service Medal with Bronze Star
Navy Battle "E" Ribbon (2)
Foreign Decorations
Kuwait Liberation Medal (Saudi Arabia)
Kuwait Liberation Medal (Kuwait)
Life After the Military
Gail retired from the military in 2001. However, she did not stop working. She worked for Lockheed Martin as an Intelligence Subject Matter expert. Her job was to compile, interpret and present complex intelligence, as well as to provide aid in strategic decision making. She was also a key member of teams that proposed follow on solutions for the manned airborne intelligence aircraft of the Navy. Thanks to her many years of experience in the Navy, she was truly made a very valuable impact in corporate maritime operations.
She has also been a contributing author to various books, including "Wake Up and Live Your Life with Passion" and "Lies and Limericks: Inspirations from Ireland."
She has also served as a consultant, advisor and writer for different organizations across the United States since 2006. She was also sought out by the Naval War College to assist in strategic planning for the 21st century based from her extensive knowledge of intelligence and national security.
She also attended the Analytic Transformation Conference which was sponsored by the Intelligence and National Security Alliance. Here, she recommended program improvements to government intelligence leaders.
She also participated in an educational exchange program in Egypt in 2007.
A Woman's War
A Woman's War is an inspirational memoir where Gail details her career as a naval intelligence officer. In the book, she shares her unique experiences and perspective as she went about completing the very complex task of providing intelligence to support military operations. She detailed all of this, as well as battling the status quo, dealing with bullies in the office, and balancing politics. The book also examines the way intelligence is used and misused during perilous times.
It is a male-dominated culture in the Navy, and through Gail's story, readers can find out how a woman battled through so many trials in order to attain a significant amount of success. Apart from intelligence gathering being a very complex task, Gail had to endure sexism and racism while serving the military. While women who worked in the navy were relegated to nursing or administrative work, Gail fought hard to be able to do what she does best: gather intelligence.
Rather than being respected, Gail had to guard herself against being treated as a token or being bullied by a very male-dominant Navy. The book provides a revealing look at the inner workings of the United States Intelligence community. It is both informative and filled with facts and also provides a lot of answers to many questions that the public might have about how leaders make tactical decisions in times of national emergencies.
A Woman's War is a great book for those who want to have a career as an intelligence professional. Moreover, the book also serves as an inspirational story for African American women in particular.
Harris' story shows how stamina and determination that were learned from both her personal and professional life allowed her to succeed in a world where she was not expected to flourish in.
So, are you now ready to know more about the book? Watch out for this space as we're getting prepared for a Live Interview via Google Hangouts of none other than Gail Harris herself! Don't miss out on our next announcement, bookmark this post site today!

The Philippe Matthews Show (Recurring) Programming Donation
If you enjoy the content featured on our Blog, Radio and Live Video show, please give a one-time donation or recurring donation to help with further research, production and show topics.