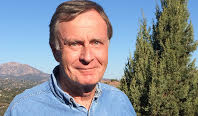 Richard Haasnoot is an innovation expert and is currently the leader of two leading innovation companies in the world. In his life as entrepreneur and innovator, he has guided many organizations towards success. Apart from this, he also authored several books that provide inspiration to other people in their journey towards achieving happiness and their goals, personally and professionally.
Who Is Richard Haasnoot?
Richard Haasnoot is the current president of Innovate2Grow Experts, which is a leading front-end innovation consulting company, and Blue Sage Creative, which is a rapidly growing and highly innovative client-focused graphic design company. He is also an innovation best practices podcaster at Innovation Best Practices Podcast on iTunes. Previously, Haasnoot was the senior leader and executive at Procter & Gamble for 16 years, Ernest Gallo's vice president for marketing at the Gallo Winery for 10 years, professor of the School of Management at the Arizona State University, teaching leadership, upper-level marketing and innovation for 6 years.
As a Business Leader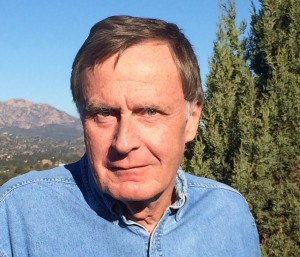 As president of Innovate2Grow Experts (i2Ge), he leads the company in providing their clients with portfolios of innovative ideas that will help them maximize their profit growth and revenue. His company offers services by doing up-front innovation solutions that include vision, strategy and objectives, as well as inventing breakthrough ideas that promise a higher chance of success than traditional or average ideas, backing them up with a great unconditional guarantee of success that is not found in other providers in the industry. They use a unique process that begins with world-class expert diversity and is proven to generate 12 times more ideas than brainstorming. In fact, i2Ge is considered by many as better in terms of front-end innovation than any other company in this field, as their services are needed for success through the use of exceptionally high-quality ideas that bring about a well-above average chance for long-term sales and profits. Their formula of success? Well, under Haasnoot's leadership, i2Ge assembles top expertise from 3 constituencies, which are: the best expertise of the client; world-class external functional expertise; and the company's experts themselves, who are gifted with highly creative minds and are enjoying exceptionally successful business careers. By combining these 3 constituencies, the company utilizes a university-researched and proven process that generates great results for their business clients.
Serving as the president of Blue Sage Creative, Haasnoot leads this highly dedicated design company in helping other companies with selling more and making more by delivering world-class solutions that provide sustainable competitive advantages. Specifically, the company offers full-service graphic design that includes packaging (package design, label design and complete re-design), marketing collateral (sales sheets, posters, brochures, flyers and direct mail), brand identity (style guides and logos), event merchandising (point of sale, trade shows and signage), digital and web (WordPress, responsive, mobile and other major platforms) and more related services, such as illustrations, press checks and translation. Plus, they can customize their services to create designs and competitive advantage solutions that are unique to certain types of businesses.
Committed to delivering consistent and exceptionally creative concepts on budget and on time, the company uses a business model that makes sure every project is competitively bid among a group of highly qualified designers. Aside from designs, they also offer a range of additional services, such as marketing, research and persuasive strategies that are devised to help their clients achieve a higher level of productivity and sales.
Haasnoot founded Blue Sage Creative with the help of a group of innovative and creative individuals who were actually clients of graphic design agencies for most of their careers. This means that the ideas offered by the company are created by world-class designers who work with competitive advantage and utmost client satisfaction in mind. These people fully appreciate the importance of delivering value for money, which means that they work hard to keep their clients' costs under control through competitive bidding and to make sure that they are saving money on all their projects without compromising quality.
As a Podcaster
Since May 2015, Haasnoot is serving as an innovation best practices podcaster for Innovation Best Practices Podcast on iTunes. As such, he shares free virtual, proven, practical and profitable podcasts on innovation, particularly those that discuss best practices that prominent national and international businesses have paid hundreds of thousands or even more than a million dollars for access and use. Generally, his topics cover innovation process tool kits, innovation fundamentals, interviews with innovation leaders, real-world case studies and the freshest innovation news. Having spent his entire career mostly in and around innovation and creativity business, Haasnoot is definitely one of the most authentic figures when it comes to providing insights about these subjects.

As an Inspirational Figure
Haasnoot runs a community website called Wisdom Inspired Life (www.wisdominspiredlife.com), which serves as a resource for individuals who are living a wisdom-inspired life. This website shares Haasnoot's experience of connecting the dots of his life, as also contained in his book "My Wisdom Inspired Life", revealing a pattern and purpose to all the events that happened in his life and making it clear that he is destined to help other people the best way he can. As a community, this site is where people can learn, share and create, according to Haasnoot.
As what he tells in the book, he saw a major theme that emerged in his life as it unfolds, which is "it is increasingly inspired by wisdom. With the help of very wise teachers, like Za Rinpoche, Soygal Rinpoche and Paramahansa Yogananda (founder of the Self Realization Fellowship), as well as major influences, such as the "Ageless Wisdom" series, his life has been very interesting, with topics such as channels, psychics and even UFOs. However, Haasnoot humbly stated that there is nothing special about his wisdom-inspired life, as many people are already on the same journey, but he hopes that in sharing his experiences with others, they could take a step back, connect the dots of their life's journey and see major themes and messages that would come up. This is the main reason why he created wisdominspiredlife.com, a true community where members can share and post their thoughts and experiences on forums that may interest other individuals to share theirs.
As an Author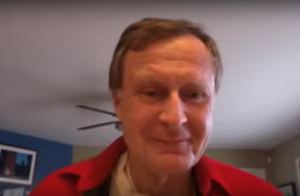 Aside from his achievements as entrepreneur, Haasnoot authored and co-authored several books. These include: "My Wisdom Inspired Life, A Provocative True Story", which tells the story about his provocative journey through healing, psychics, UFOs and fundamental life transformation, including Tibetan masters and his God-realized guru, Paramahansa Yogananda; "Ultimate Happiness, Best Proven Western & Eastern Insights About How to Be Happier Today", which combines proven and the most practical insights from Eastern wisdom traditions and positive psychology; "The New Wisdom of Business, 9 Guiding Principles From Today's Leaders", which tells readers that they can be good and caring, while being successful investors in the business world; "The Complete Idiot's Guide To Five-Minute Managing", which is a very useful and practical book on 5-minute management; "By the Numbers, Using Facts and Figures to Get Your Projects, Plans, and Ideas Approved", which is a step-by-step approach to helping people choose the right facts and sources in order to support their plans and recommendations; and his latest "Proven Practical Innovation That Delivers Results", which Haasnoot considers as the shortest, easiest-to-read book about innovation that is rich in best practices.
Proven Practical Innovation That Delivers Results: A Short Review
With 16 years in the innovation business and as the founder and head coach of the leading innovation company, 12Ge, Haasnoot has learned and devised specific and practical processes, methodologies and capabilities that are proven to consistently deliver high-quality results. Now, he shares all of these things to people who are running small and large businesses through his book, "Proven Practical Innovation That Delivers Results", which contains valuable pieces of advice that can be used immediately to make an innovation program more effective. According to Haasnoot, he wrote this book to share his success and proven methods in innovation to a broader audience. The insights and other content of this book can be adapted right away to start a business or make life better through practical, but proven, innovations that deliver great results.
The book provides creative ideas in entrepreneurship, from start to keeping a business competitive. It starts by discussing the steps to take before you invest and innovate, such as knowing the exact the type of business and creating an innovation vision and strategy. It shows how to generate the maximum number of ideas that are really "big", considering important factors, such as diversity, stimulus, fun (not fear), freedom, brain functions for creativity and ways of putting it all together. Also, it demonstrates how one should know when an idea carries a very high chance for long-term success. As Haasnoot recommends, an idea should deliver a specific and important benefit promise to end-users, which is easy to believe, can even be raised to be spectacularly better and can also work for the business. To achieve easier and faster innovation most of the time, Haasnoot also offers a few proven strategies and stresses on how important early learning, idea optimization, cost efficiency and speed to market are to the process.
In this book, readers can learn how creative solutions can be defended and challenged in pursuing a higher level of sales, productivity and profitability. It implies that creativity should be clear first before it is implemented, as the success in making it practical can provide business leaders with an array of approaches to solving problems and producing high-quality concepts or ideas that are suitable for the corresponding tasks, which means that organizations and teams can implement practical and creative innovation with less to no risk. Knowing that innovation, creativity and practicality should go side by side in ensuring the survival of a business, managers are advised to accordingly perform their role in instigating and implementing these critical elements in their companies and come up with smart ideas to solve problems that they are facing and deliver results that meet or exceed the expectations of their clients and their business itself. By having a process of practical creativity in place as this book by Haasnoot suggests, it will be easier for business leaders to manage innovation in a way that generates answers that are best to be implemented.
To make things easier in making creativity practical for innovation, this book also discusses some activities that managers and executives can carry out for themselves. These include stating a problem in a manner that creative problem solving is encouraged; becoming familiar with different styles of problem solving; understanding and learning some creative pathways that are connected to their chosen style of problem solving in order to achieve their goal of setting a direction for their innovation efforts; leading their work groups or teams in generating ideas or concepts; and evaluating these ideas to choose the best one that is most likely to be effective when implemented for their business operations.
For those who are dubious about making a creative process practical for innovation in business, Haasnoot connotes that only the phase where ideas are being generated needs to run without limiting interference, which means that leaders are encouraged and free to provide guidance to other parties involved in the process towards getting the results that their companies can implement and support. To put it simply, this method is the is the heart of practical creativity in innovation.
In general, "Proven Practical Innovation That Delivers Results" reconciles creativity and practical innovation with how a business leader manages his company and links them to the context of solving problems. But noting that creativity can carry a great deal of risk and can be very unpredictable, it accentuates that these leaders must have the knowledge and skills to minimize risks and value predictability.
By reading this book, you will surely learn how important practical innovation is to business and implement such approach to your own venture.

Web Site Links
Innovate2Grow Experts: www.i2ge.com
Blue Sage Creative: www.bluesagecreative.com
Social Media Links
LinkedIn: https://www.linkedin.com/in/richardhaasnoot
Twitter: https://twitter.com/Innovate2Grow