Listen to My Exclusive Interview
with Mica Parris – NBC's The Voice "Artist on the Rise!"
Click Here to View Radio Player
The entertainment industry is a dog-eat-dog world. It takes a lot of guts, faith, as well as passion to succeed and to truly make it for the long haul. Mica Parris knows all these and taking all chances and lessons to heart.
The Discovery
Oregon-bred Mica Parris has always known one thing: singing. At three years old, she was already performing gospel songs and appearing in many school productions, including musicals. Her parents took notice of her special talent and thus encouraged her to pursue it further by enrolling her in a couple of music-centric lessons such as voice and piano.
Even all the way to college, she was captivating audiences and gathering fans with her sultry, distinct, "can't get enough of it" R&B-vibe voice. But it was that one win that propelled her all the way to the road to stardom.
The Voice on the Rise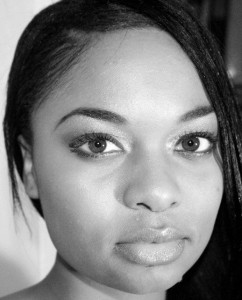 When NBC's Internet version of The Voice was launched, it generated a lot of buzz, attracting more than 500 aspiring singers who wanted not just a record deal but also the very rare opportunity to be mentored by none other than Monica Brown, one of the R&B queens in history. She opted to perform "Wings," a song she co-wrote with two of the Night Owl Boyz team Derek Porter and Retsel Shaw. It was an intimate, powerful, spirit-moving song that talked about getting past all the heartaches and pain—developing your own wings. Sang in her most honest and beautiful way, the song, and Mica, inspired many, including Monica, who eventually chose her as the ultimate winner.
Ever since she became the main Voice on the Rise, she has traveled to New York to meet Brandy and Monica, who were then working on their new single, and received the best kind of mentorship for any new artist and worked with some of the music production bigwigs of Warner Brothers Records and RocDaMicLA. She has opened acts for giants like Boyz II Men and Brian McKnight and joined the concert series known as the Ladies Night Out. "Wings" music video has now garnered thousands of Youtube views. One of her songs made it to Top 40 in iTunes and formed part of the Total Fitness track of Bally.
She Presses On
Like a lot of new and independent artists, Mica knows how it feels like to barely have something, and yet giving up is not part of her game plan, particularly now that a large door is opened right in front of her. She hopes to work or collaborate with other artists, such as Beyonce, Nicki Minaj, Irie, Tiffany Evans, Christina Aguilera, and Keri Hilson. She's gearing up to launch a new UP or complete an ongoing project.
Mica is bound to meet a lot of challenges along the way, for sure, but she's not afraid. She has the faith, the can-do attitude, the guidance from the experts, and her passion to get her through. Besides, she breathes music; she lives in, with, and through it.
GET SOCIAL WITH MICA:
THE MICA PARRIS SLIDESHOW:
mica parris