Exclusive Interview with the
Engineers of Motube!

CAN'T SEE RADIO PLAYER, CLICK HERE

Who would have really thought that YouTube can actually grow to as much as billions of visitors in a month? In fact, almost 3 days' worth of videos are created and uploaded PER MINUTE. Perhaps if you're going to ask every Internet user, he or she definitely has his or her own channel, if not, then subscribed to one.
There are definitely too many videos to sift through, so if you want to keep track of the best or your favorites, you have to be subscribed to such channels. Then, you should set up your YouTube settings to make sure you can receive updates or notifications of any new video straight to your mail.
This is where the dilemma comes in: you need to constantly check your mail to know if there's something worth watching in YouTube. Opening and logging in to your account already takes a lot of time. It also becomes a waste when you realize there's nothing fresh to expect.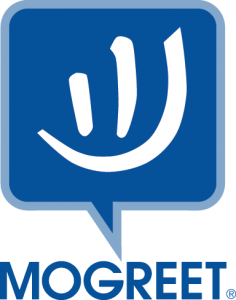 Mogreet is currently one of the leading and popular Internet marketing services solutions companies out there, with more than 5 years' experience in mobile video and multimedia advertising. They specialize in SMS/MMS text messaging, wherein they don't only customize the messages you sent to your potential customers or leads but also provide real-time notifications with accurate information.
Lately, they launched a brand-new product known as MoTube. No, it doesn't position itself as the next YouTube. There are already a lot of players in that area. Instead, it's a mobile YouTube app.
What it primarily accomplishes is it allows anyone, even you, to receive a text alert every time there's a new video shared or uploaded in a YouTube channel that you're subscribed to. Simply put, there's no more second-guessing, and you can instantly know for yourself what kind of video you can look forward to.
How This Helps Businesses
If you've been keeping tabs, then you know that YouTube has made a lot of people very wealthy (yes, you can include Justin Beiber into that). A good number are able to generate income by carrying ads as well as bringing their brands closer to their market through more creative visuals like videos.
MoTube can be a great marketing tool for a couple of reasons. One, leads and customers can receive instant updates on the latest information you've shared through videos. Is there a sale coming up? Have you just created a wonderful demo for a new product? Do you want to tease them about something grand? Upload the video and then let them know about the news ASAP.
Want to boost your subscribers? You can use MoTube for that too. Your MoTube profile will display how many videos you've uploaded and, most of all, subscribers and page hits you have accumulated.
The mobile YouTube app gives you control when it comes to expenses, and it's scalable, so as your subscription grows, you can easily accommodate these new leads.
MoTube definitely changes the way you view, create, and share YouTube videos.