Listen to my Exclusive Interview with the Baron of Wine,
Yves de Boisredon!
(Can't See Radio Player Click Here)

When it comes to choosing wine made easy, their is only one person in the entire world that is qualified to teach you than the Baron of Wine; Yves de Boisredon!
In this exclusive world interview, you will meet the Baron of Wine and learn first hand how to live the good life by increasing your knowledge in how to taste wine and how to make the best decision when purchasing wine!
Before moving to California and having my girlfriend take me wine tasting, I knew absolutely nothing about how to choose wine, taste wine or buy wine until I met the Baron of Wine!
So, if you truly want to take the mystery out of wine then you need to listen and download this spectacular and educational interview!
The Baron of Wine, Yves de Boisredon is an authentic French Baron living in the United States. He was a Wine merchant for 10 years, traveling the world exporting wines from France, Italy, Spain and Germany. Now, as a Speaker and Author, he loves to show people how to be confident in the world of wines. His family has been in the wine business since the 19th century and he still has many friends and even family who are owners of premium wine estates, wine makers and wine merchants. Because you will be coming to France with Yves, You will enjoy the best France has to offer!
He has coached numerous beginning and experienced people on the beauties of wine, the process of choosing and drinking wine, and most importantly how to enjoy wine and entertain with confidence. Now he is going to share his lifetime of wine experience with you. Vive La France!
Yves says, "When you reach a certain level in social circles you need to know something about wine. You need to be confident in the world of wines or else you may look bad or feel that you are not part of the same world as those you would like to consider your peers."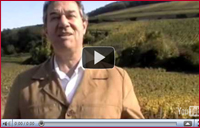 Sure, you can try and learn about wine from a book, but to learn it from a man who has dedicated his life to knowing and tasting the best wines in the world to me is the absolute best "hands on experience" you could ever have! Yves offered, "But when I asked myself what would I do to help my friends to be confident in the world of wines and to do it fast and easily, I created The Ultimate Wine Fantasy Experience."
In my opinion, the Ultimate Wine Fantasy Experience and the best way to meet fellow wine lovers and friends who own some of the most renowned Chateaus and Wine Estates in France! This way, you can physically see what the books on wine are truly written about? "I have created an 7 day itinerary that will take years off of your learning curve in the world of wines," Yves offered.
You will have the experience to meet the Baron of Wine's friends in France while visiting, tasting, dining and asking all the questions about wine you can think of!  So, Bon Voyage et à votre santé! Which means, have a nice trip and cheers to you!"
Related Story:
Kristi Frank: Season One of Donald Trump's The Apprentice