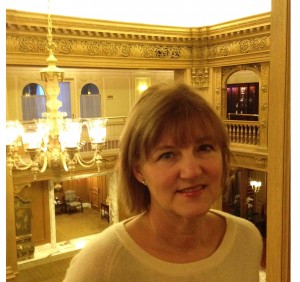 Most of us should admit that when it comes to numbers, we tend to cringe. In school, mathematics always looked alien to you. You met questions like "A man was carrying balloons, but the wind blew 5 away. He has 6 balloons left. How many did he start with?". More often that not, questions like these made you just scratch your head. Why couldn't your teacher just put "What is 11 minus 5", right?
Then you have this lingering question in your mind about math not even needed in your chosen career path. "I just want to sell books" you declare.
Yes, crunching numbers may be a pain, but it's one of the oft-neglected subjects that we all should be – or should have for us who have finished with school – paying close attention to. Why is that the case?
Well, for one, mathematics gives your brain an exercise. It allows you to expand your mind and think differently. And although we may chastise it as a "useless subject," we actually use math everyday.
If you use cash when shopping for groceries, you're using simple math when you put items into your cart that don't exceed the money you have with you. When you dine out with your family, you again use basic math to calculate how much you will spend for the entire meal.
And yes, even if your sole ambition from the start was to become a business owner, you need to understand math. To be more specific, you have got to love accounting. This is particularly true when you operate a small business and have to do almost everything by yourself.
Balancing the books is a very important part of running a business and it plays a key role in helping you manage the financial side of things. For starters, it tells you whether you've broke even, exceeded sales expectations or didn't earn that much at all.
All that said, it's also a task that not all business owners are overly fond of. One look at an accounting textbook would probably send you the shivers. Plus, there's the issue with the highly technical language to deal with.
Don't you wish there was a simpler way to learn about these things?
Well, that is what Madeline Bailey had in mind when she wrote Radically Simple Accounting. She wanted to help business owners avoid the same accounting mistakes over and over again. By publishing the book, she wanted entrepreneurs to gain control over their finances and make their business more profitable.
A Little About Madeline
Madeline Bailey is a business analyst with more than 20 years of PC expertise. She started out working as a computer programmer for SSG Accounting Software. After that, she was a software developer involved in creating the leading cancer-research software in the world. She also had a stint as a manager for a government IT department where she was in charge of programmers, hardware technicians, call center staff and statisticians.
In 1991, she became a managing partner in the software publishing company that she and her husband started. When she became frustrated with the lack of financial visibility offered by the manual income and expense tracking system offered by the company, she implemented the QuickBooks Accounting software for DOS and saw their profits increase.
When other SBA and entrepreneurs heard about her success, they wanted to know if she could do the same for them. This led to the creation of QC Computing LLC – a consulting firm specializing in Quickbooks for business for various industries in 1997.
While helping some of the wealthiest individuals in Silicon Valley, as well as some Fortune 1000 firms, she noticed a gap in communication between accountants and their clients. This served as her inspiration for Radically Simple Accounting.
The book, Radically Simple Accounting
Published in 2005, Radically Simple Accounting: A Way Out of the Dark and Into the Profit offers a new way to learn accounting. The book is designed in a way to fit any kind of system used and for any kind of business. It tells business owners that accounting shouldn't be a chore by explaining the most complex of principles in a very simple manner.
With this book, understanding your Profit and Loss Report and your Balance Sheet becomes fairly simple. You will also learn how to take better care of your expenses and how to control the bottom line.
In case you want to present information to financial advisors, your bank, other lenders or even investors, this book will teach you the language to succeed.
Accounting Made Simple
People like Madeline understand how accounting concepts are tough to grasp and through her book – Radically Simple Accounting – and her firm QC Computing, you no longer have to feel so burdened when it comes to keeping the books in order.
To learn more about Madeline and her work, check out the following links:
Company Website: QC Computing LLC
Facebook: QC Computing LLC
LinkedIn: Madeline Bailey
Email: bailey@qccomputing.com
Phone: 206-832-5485