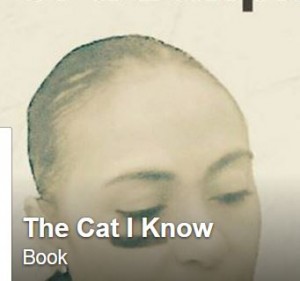 In her book, The Cat I Know, Joi Artis Williams mustered up the courage need to let us into the secret lives of her family and what it was living with the legendary "Big Cat" of the Chicago Bears
.
Celebrities – actors, athletes, entertainers, politicians, etc. – live their lives under the spotlight and the scrutiny of the public. And each day presents a constant struggle of at least saving what's left of their private lives, if there's any. There's a need to keep some things a secret, just to remain sane and true to oneself.
But to please the discriminating public, to remain marketable, and to not lose their fame (and fortune), they'll have to hide things, fake things. Perhaps these famous people will always have to wear masks each time they're out in the open with their best foot forward, and then try to be themselves whenever they can when they're somewhere safe and private.
For us, outsiders, there's no way we can ever know the "real" person behind the mask, at least not in a personal level. And if ever we know something about these iconic personalities and the industry where they operate – it's usually through exaggerated or sugar-coated media coverage.
But now, things are opening up, at least with the National Football League
. With Will Smith's film, Concussion, making waves on the big screens, it presumably got fans into thinking – what is it really like to be out there as an NFL hero? What price do NFL athletes have to pay to get that legendary status? What is CTE
?
Are these guys even normal?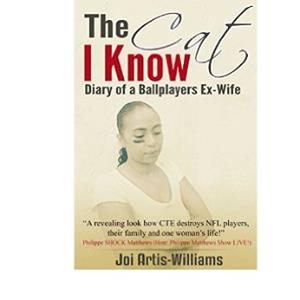 In her book, an NFL player's ex-wife reveals intimate and shocking revelations into the private lives of their family, particularly on how the athletic career of her husband, James "Big Cat" Williams
, shaped and influenced the mental, emotional and social aspects of their very existence.
There certainly isn't normal about being a celebrity. And the narrative becomes too personal, too intimate that it would seem like listening to a harrowing tale of a close relative or best friend over coffee. No reservations, just someone trying to open up, to ease the burden buried deep inside for so long.
It's a timely publication – one that supplements and authenticates what we see from a Hollywood film; what we hear from the documentary about OJ Simpson; what we learn about the relationship between concussions and CTE (though it remains a medical mystery); and what we witness everyday as we stop our clocks and focus our attention on the NFL game (as athletes transform into superhumans for our entertainment).
Life's a party, at least for adoring fans.
But the book doesn't say the same for NFL athletes and their families whose fears and worries get more real and bigger after every game. Even if it's a win for the team, players will always lose something in the end – their energy, their youth, their vigor, their precision, etc.
"The Cat I Know" tackles multifaceted aspects of an NFL athlete's life and that of their families based on true and personal accounts. It doesn't shy away from exposing the dark side of playing professional football and becoming famous, but with tact, Joi Artis Williams paints a picture of her then husband, James "Big Cat" Williams, and, with all the courage she could muster, shows it for the world to see.
Now, their secret is out in the open. The cat is finally out of the bag.
Get to know about The Cat I Know and the book's author, Joi Artis Williams:
Related:
The Philippe Matthews Show (Recurring) Programming Donation
If you enjoy the content featured on our Blog, Radio and Live Video show, please give a one-time donation or recurring donation to help with further research, production and show topics.