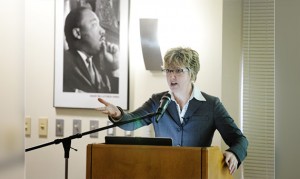 During her speech at the Heinz History Center in Chicago, sociologist Jacqueline Battalora was asked why there are so many young black men dying at the hands of the police in the US. She answered that there are many factors to consider, including too much time allocated for training officers in handling weapons and not enough for improving their emotional maturity. However, she emphasized that the most important factor is the culture of white superiority that saturates American society.
"It is impossible to be a product of U.S. culture and not have ideas about the supremacy of white people — not consciously perhaps — but to assume that white people are superior," she said. "Think of how we all have been shaped by these messages. Think of how they've shaped who we want our children to play with, where we are comfortable living, and who seems to be legitimate material for marriage."
"Now put those beliefs in the hands of [police] who have legal authority to use lethal force. It's really easy to come out of events in Baltimore and Ferguson and think that there's something exclusively wrong with the police. In fact, there is something wrong with you and me, and it's called white supremacy and we just happen to see it more vividly when someone is in a paramilitary force," she added. It is worth noting that she is also a onetime police officer in Chicago.
Battalora is the author of the book "Birth of a White Nation: The Invention of White People and Its Relevance Today."

Who Is Jacqueline Battalora
Battalora is an attorney and a professor of sociology and criminal justice who works as an anti-racist trainer, educator and writer. At Saint Xavier University in Chicago, she teaches courses in sociology and law and society, having received her Doctor of Philosophy degree from Northwestern University where her research was molded by her interest in the social forces that make deep human connections across races difficult to sustain. Aside from graduate training in sociology, social ethics, theology and law, her perspective is shaped by an array of employment experience which includes being an educator, police officer, corporate attorney and coffeehouse co-owner adding nuance and practicality to her approach to white awareness training. Her writings explore the enforcement of divisions between people specifically, the making of human difference in law.
Battalora was born in Scotland, but she lived in Belgium for about 6 years before she and her family relocated to Victoria, Texas. Her experience of attending high school and middle school in this state has shaped her understanding of race in the country. She is currently a professor of sociology and criminal justice and a lawyer and was previously a Chicago police officer.
Since the mid-1990s, Battalora has been engaged in anti-racist training, where she has been speaking widely on the subject of the invention of the category called "white people" in law and has been conducting white awareness training sessions. Among the people she has trained include teachers, judges, lawyers, activists, law officials and corporate executives, teaching them about the legal historical record of white privilege and its significance to how work is being conducted today.
Birth of a White Nation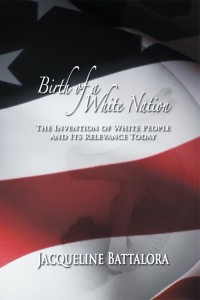 Birth of a White Nation is a fascinating book by Battalora about race in the US that starts with an exploration of the moment during a time when the category "white people", as a distinct and separate group of human beings, were invented through legislation and enactment of laws. It gears up a thorough examination of the underlying reasons as well as the means through which white people were created. It also explains how the creation of such a distinction in society had divided laborers, while ultimately serving the interests of the elite.
Consistent with the insights of intersectional studies and the goals of constructionist ideas, this book explores why and how the human category "white" was created within the British colonies of Virginia and Maryland, as well as how it was institutionalized, in part, through some foundational laws within the newly formed United States of America. The working and the meanings of such a category are explored through a variety of groups, including individuals of British, Irish, Japanese, Chinese, Mexican and African descents, among others. The experiences of these groups in relation to such a category were able to help reveal the dynamic process by which it has been produced, reproduced, institutionalized and rendered common knowledge for hundreds of years.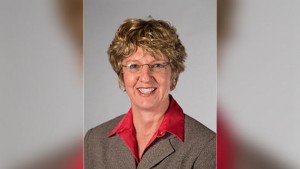 In this book, history and law serve as the basic foundation of the investigation process. The category white is shown to be a product of tremendous human effort. The invention affords material and psychological value to white people, while it is seen as degrading and dehumanizing to others. The author also emphasizes that "white" is a social construct that has been given a significant meaning and highlights some of the ways through which this construct has shaped the humanity of white people and frustrated the national promise of freedom, liberty and equal opportunity for all of those who will work hard.
"Birth of a White Nation: The Invention of White People and Its Relevance Today" goes on to assess how foundational policy and law in the US were used to institutionalize the practice of whites holding powerful positions. Finally, it demonstrates how the social construction and legal enactment of this category has ultimately compromised the humanity of those carrying the label.
Check out more of Prof. Jacqueline Battalora below:
Birth of a White Nation
Facebook
Official Website
Dr. Jacqueline Battalora: Where Did "White People" Come From? (FREE 5 Day mini course)
The Philippe Matthews Show (Recurring) Programming Donation
If you enjoy the content featured on our Blog, Radio and Live Video show, please give a one-time donation or recurring donation to help with further research, production and show topics.