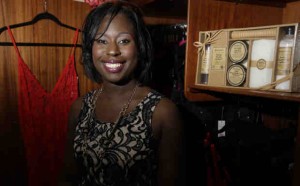 From the inner city of Ghetto to Macy's – that's the story of Urban Intimates founder Psychelia Terry. But the road to success wasn't an easy one. While others would have given up after so many rejections, Psyche – as she's also known – and her husband fought through it all to get their brand to where it is today: in ten Macy's stores across the US.
The Birth of a Dream
Urban Intimates was started in 2009 after Psyche and her husband joined a business plan competition back when they were in grad school. The rejection story is just like so many others: never start a lingerie company and the idea was terrible. This makes their entry sound like an audition for American Idol, the rejection sure made them feel like the thousands of hopefuls auditioning for Idol in hopes of jump starting their careers.
But just like other rejected Idol hopefuls, Psyche and her husband refused to give up.
Their business model – at that time – was to buy lingerie and sell them through their website. In fact, she often invited girlfriends over for fish fries and entice them into buying lingerie. But it was this little gathering of females that helped sparked an idea: most of the girls who came were curvy and wanted lingerie that suited their interest and style.
Psyche also had just given birth and gone through the whole pregnancy thing where some body parts increase in size – boobs, butt, waist, etc. According to Psyche, she wasn't curvy until her pregnancy. And it was having gone through the process that made her understand the plight of curvy women: getting access to lingerie that they could appreciate.
With a new idea in mind, Psyche and her husband set about developing a new business plan. They joined the Coors Miller Light business plan competition which awarded winners $50,000 to fund their startup. But as luck would have it, they lost – twice.
But the second rejection served as a blessing as one of the judges and coordinators sent them an email suggesting they should check out "Workshop at Macy's."
The Road of Limitless Rejections
It's not easy getting into the workshop offered by Macy's. It's tough no to bring up the Idol analogy, but it looked just like that. "Workshop at Macy's" is a retail development program aimed at giving selected, high-potential minority and female business owners the tools to help them succeed – and sustain – growth in the retail industry.
Although Psyche Terry thought she didn't have any chance, she still gave it all she had. Having lost so many competitions, she was just too fired up and pitched like she never did before. Apparently, it worked.
And that was such an accomplishment for Psyche because the workshop is ultra exclusive: out of one thousand applicants, sometimes only as little as 12 will get accepted.
But the program was unlike any other – it was truly challenging. Even with her business undergraduate degree, MBA and executive MBA, Psyche has trouble digesting the information being handed down each day.
One year after the workshop, Urban Intimates still wasn't greenlit by Macy's as there was still so much to be done. And during this time, Psyche had a new baby.
But she and her husband still believed in the dream. Psyche would travel from Texas to New York over and over to show designs, color schemes and trends. But all of that amounted to nothing.
Those trips, however, gave Psyche the idea that they would need a manufacturer. Then again, she knew nothing about that aspect of the business. So, she took a risk by opening a credit card in order to pay for being mentored by a small boutique lingerie wholesaler in Kansas.
She took her new baby along with her and they lived with her mentor so she could learn about running a lingerie business.
The Path to Success Long Yearned After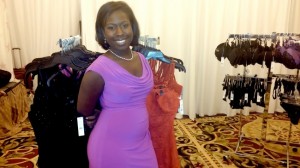 After her Kansas stint, Psyche, her husband and her one-year old son traveled to China to find a manufacturer. They opened another credit card to fund the trip to China and still came up empty. Most manufacturers rejected them because their order quantities where way too small. So, yes another failure. But they did take along with them some samples and styles from their visit.
After their China experience, Psyche and her husband had another meeting with Macy's, but this time, they actually said yes. But the elation would die out just as fast as the company retracted their offer because they were still looking for something more.
The couple went back to the drawing board and in August 2013, three months after having their offer retracted, Macy's gave them the shot they've been dreaming about by launching the brand in ten stores in Atlanta, Los Angeles, Houston and the Washington, DC area.
Now, the brand has branched out to 3,000 other retail doors across the US, along with Psyche's other brands, including a skincare products.
Psyche's story is one of never giving up despite all the odds and about taking risks to have your dream fulfilled.
Get to know more about Psyche and Urban Intimates through the following links:
The Philippe Matthews Show (Recurring) Programming Donation
If you enjoy the content featured on our Blog, Radio and Live Video show, please give a one-time donation or recurring donation to help with further research, production and show topics.