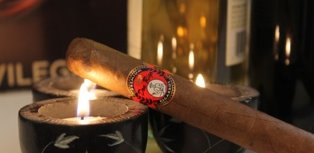 Smoking cigar is more than just relaxing in the company of your colleagues or friends—it is also about image! With this in mind, smoking and sharing Don Rigo premium cigars will exude your refined sophistication and taste for cigar.
Don Rigo Cigars
Though a lot of cigar producers classify their tobacco as "premium", only a few can actually live up to their claims. As for Don Rigo cigars, all of them are hand-made by experienced rollers using only tobacco leaves that are organic and finely aged. This attention to detail to achieve perfection by Don Rigo elevates their products to a level of refinement beyond that of the common cigars you will find on the market today. As you can see, they can produce smoke that can offer unparalleled smoking experience to discerning cigar connoisseurs all around the world.
The flagship of the Don Rigo line—Curchills—is one of the most popular medium-large cigars among smokers, measuring 7 inches in length with an upstanding 48 ring gauge in diameter. These super full-body cigars are filled with organically grown Dominican two-blend tobaccos, with two-blend Cuban as binder and filler, and come with Dominican Habano outer wrappers, like all cigars from Don Rigo.
Another notable cigar from Don Rigo is the Toro, which measures 6 inches in length with a commanding 50 ring gauge, promising you with a satisfying flirtation and a pleasant and unforgettable finish. It can promise you great companionship during times when it is part of your evenings and mornings. For example, a drive to work thorough busy streets can be made more bearable and even fun with this cigar, and commutes home will become an airlock experience.
The 5 inches X 48 ring gauge Robusto is also a most-requested product by Don Rigo, pleasing smokers with great-quality smoke. The manufacturer classifies it as a little smaller ring gauge Toro or Rothschild shape. While it is a very satisfying smoke that does not require the greater amount of time you would commit to longer cigars, it still retains the taste and flavor. This would also be a great morning smoke to be paired with coffee after a leisurely breakfast.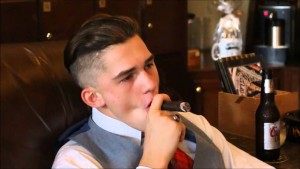 It is also worth citing the Don Rigo Corona, which is regarded as bit more fulsome than the Churchills, while still retaining that smooth smoke the brand is famous for. A very welcome addition to the growing line of Don Rigo cigars, it is also styled with tw0-blend Dominican and two-blend Cubano, with Habano wrapper coming in color variations.
There are many things you can look forward to when matching up with the superb Dominican Republic blends from Don Rigo. Take note that almost any beverage, including your favorite brandy or cognac or strongly brewed coffee, can be a great complement for these cigars.
A Little Background Info on the Reputable Cigar Maker
Don Rigo is a cigar-making passion and business passed down the father to his son. The owner, Jose Collado, has mastered his technician ability by spending years to cultivate palates with many blends, while carefully picking out individuals to create a team of seasoned craftsmen, who are also attributed to working with the world's best cigar companies. This is what makes the respectable cigar maker extremely special, with a true technician at the helm and his craftsmen working together to deliver top-quality tobacco for premium cigars.
So, every time you buy a Don Rigo cigar, you will know that you will be in good hands as you are purchasing from a trusted brand. Get to know all of their products and see which one will fit your taste best!