Listen to My Exclusive Interview
with Lisa Nichols
the Phenomenal Creator of Speak & Write to Make Millions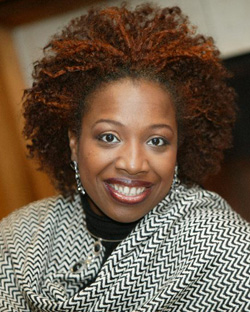 Not everything starts beautifully, but you can alter your life and turn it around for the best. This is a brief overview of the life of Lisa Nichols. She is an example of someone who has transformed their life from barely making ends meet into a millionaire entrepreneur and speaker. Her life story shows that with just enough dedication, you can pursue your dreams and make them into reality.
The Tough Beginning
Life didn't always start out sweet for Lisa. She was a struggling single mother who depended on public assistance from South Central Los Angeles. Looking at where she is at today – a millionaire entrepreneur and founder of Motivating the Masses, a best-selling author, and a sought-after transformational speaker – you would definitely say that her journey to success is a remarkable one. It is a story of working very hard to accomplish unfathomable goals, and luckily, she is also very much delighted to share how she accomplished so much with other people.
Her Innate Talent to Touch Hearts and Souls
Lisa is blessed to have the ability to touch the hearts and souls of people. She may have gone through a lot of hardships in her life, but she has learned how to channel her energy into something more positive.
Her earlier challenges in life serve as her inspiration into teaching others that success is something that can be attained even if things didn't start out as planned. Her work has involved helping others understand and learn that a successful life turnaround is not impossible and writing about achieving success.
Lisa is the author of six books, of which the latest is "No Matter What!: 9 Steps to Living the Life You Love." In the book, she details the steps that people need to take in order to empower themselves and realize their dreams. It centers around flexing the so-called "bounce-back" muscles, which provides people with the ability to navigate through the speed bumps of life successfully. As someone who has developed and toned her own bounce-back muscles, the advice she shares in the book are certainly valuable to those who want to change their life for the better.
The book, "No Matter What," became a best seller when it was released. It hit six bestsellers lists which included the New York Times list. And this feat was accomplished in just 37 days after being released. The book has also been translated into 20 different foreign languages.
"No Matter What," is written in an honest and candid format and inspires readers to take action. In the book, Lisa doesn't just write, she shares events from her life as well as challenges and defining moments. In the book, she addresses how she has turned breakdowns into breakthroughs.
Sharing the Recipes for Success
Other than being a successful author and speaker, Lisa is also the founder and CEO of a company called Motivating the Masses, one of the top training and development companies in the world. The company is dedicated to offering "small business owners, managers, and entrepreneurs a reliable, high-quality resource for business coaching and professional and management development on both a local and national scale".
She is also the chief executive officer (CEO) of Motivating the Teen Spirit LLC.
With both Motivating the Masses and Motivating the Teen Spirit LLC, Lisa has two platforms that are geared towards helping both adults and teens attain the goals they've always set for themselves. With these two companies, Lisa has conducted several transformational workshops that have impacted the lives of thousands of teens and adults.
As the CEO of Motivating the Masses, she leads a highly energetic and experienced team comprised of business and leadership development master trainers and coaches. All of these members are heart-centered and serve as speakers, authors, and entrepreneurs with world-class programs, masterminds, and products.
Lisa is also a founding member of the Transformational Leadership Council. Here, she joins other personal and organizational luminaries such as Jack Canfield, Mark Victor Hansen, John DeMartini, Marci Shimoff, and many others. Together, they create value and learning that help people change their lives and change the world as well.
The Fruits of Success
Thanks to her large body of work, Lisa has been given several awards by different organizations throughout the years. Some of these include:
Humanitarian Award from South Africa

The Ambassador of Good Will Award

Heart of Learning Award from The Legoland Foundation

Emotional Literacy Award
Recognition for Her Efforts
Apart from the number of awards Lisa has received, she has also been bestowed with other recognitions for her empowering work. One such recognition is the proclamation of Motivating the Teen Spirit Day by the Mayor of Henderson, Nevada. This day is celebrated every 20th of November.
Other than that, the Mayor of Houston has also proclaimed May 9th as Lisa Nichols Day as an appreciation for her service, healing, and philanthropy.
Lisa has also been dubbed as "The Break Through Specialist" by many of her peers in the industry.
The Platform to Worldwide Recognition
Lisa played the role of a teacher in the self-development movie The Secret (which was also a best-selling phenomenon). Her involvement in this film catapulted her towards recognition around the world. Thanks to that, she has appeared in several shows on television, including:
Oprah Winfrey Show

Extra

Larry King Live

Starting Over (An Emmy Award-winning show from NBC which she starred in)
Continuing the Desire to Help
Lisa calls the greater San Diego, California area home. It is also the area where she works. Other than living and working in the greater San Diego area, Lisa also goes around various stages across the world for speaking duties.
One of her more popular conferences is called Speak & Write to Make Millions. It is dubbed as the premier conference for speakers and authors. It is an event that is attended each year by hundreds of aspiring and seasoned entrepreneurs from all over the world. The concept of the conference is to building a million-dollar brand. It teaches attendees the steps to "building a brand called YOU."
At the Speak & Write to Make Millions conference, Lisa shares a step-by-step system she used to grow her speaking business into a multi-million dollar brand. She uses the experience she had from being a featured teacher in the hit film "The Secret" to landing several appearances in popular television shows to demonstrate how.
During the conference, attendees will be treated to the following:
Learning how to Speak & Write to Make Millions

Learning how to become a paid speaker

Learning "The Secret" behind the success of Lisa Nichols

Building a very successful speaking and writing business

Learning the exact techniques that Lisa used to secure multiple book deals worth 7 figures

Learning how to maximize revenue opportunities
The event lasts for three days and all throughout those days, there is something valuable to be learned. Lisa built a very successful speaking and writing business from the ground up, and she doesn't hold back on what she wants attendees to learn. She also secured a 7-figure book deal for Chicken Soup for the Soul and through this conference, attendees will learn the ins and outs of how she managed to snag such a deal.
Participants will also learn the techniques Lisa used to grow her business by 250%. For participants, this is an event worth looking forward to as Lisa is one of the highest-paid speakers in the world and it would definitely be worthwhile to hear advice from someone with such a successful career.
The Speak & Write to Make Millions conference also allows participants to learn how to catch the attention of notable personalities on TV. Lisa has guested on both the shows of Oprah and Larry King and she shares with attendees everything they need to know in order to get noticed by the right people.
Lisa has written six best-selling books, and she definitely knows the secret ingredients that should go into each in order to produce an end result that is worth biting into. By attending this conference, participants will be treated to learning how exactly Lisa wrote a best-selling book. It is one thing to write, but it is a whole different thing to write something that people find value in, say something good about, and recommend to families and friends. Being an author is not always an easy thing, and you need all the help you can get to pave the way towards success. And this is exactly what you get with a conference like Speak & Write to Make Millions.
Of course, once you become a writer and publish your own book, you have to go on a book tour for promotional purposes. However, you shouldn't just go on a book tour for the sake of going on one. You also need it to be meaningful for your audience who are sacrificing part of their time to attend a book tour in one of your stops. Through the conference, Lisa teaches participants how to put together a powerful book tour that will be a delight to the audience.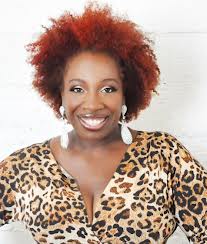 The life of an author doesn't solely revolve around just writing. There will be times when you will be called upon to speak. Lisa has a lot of experience in this matter, and her conference will provides you with the tools that will help you become a better speaker.
At a conference, you need to capture the attention of the audience in order for them to really listen to what you have to say. Lisa isn't a stranger to speaking at different conferences, and through the Speak & Write to Make Millions event, she shares everything she knows in order to be a successful speaker. In the event, Lisa will tell you the secrets behind building an effective speaking platform. With this advice, you will be given the necessary tools to ensure that your speaking campaign is a success.
Having experienced a life filled with struggle then managing to turn it around for the best, Lisa is without a doubt the best person to learn from when it comes to successful life transformations.
Other than Lisa, the conference also features several dynamic, world-class speakers that will help you build your own personal brand. Those who have attended this conference had a lot of good things to say, and these include:
"A transformational explosion that will leave you feeling ambushed by motivation and held captive by opportunity!" – Lonnie Pollard of Phoenix, AZ
"This program is much more than a training on how to Speak and Write, it's hard-core business training. Lisa Nichols' style = fun!" – Stahsha Stanowicz of Heaven on Earth
With this conference, you will learn how to master the art of storytelling so that you can inspire others with your unique story and message.