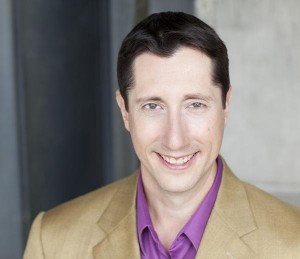 In his mission in life, Allen Vaysberg wants to empower the growth of the modern individual. He managed to achieve this by providing inspiration and practical tools that enable people to live their essence, understand their purpose, become well-rounded and continue to expand all areas of their life in a harmonious way. On his website, Live Your Essence, he empowers people to restore balance in their lives using in-person workshops, 1 on 1 coaching, online courses, speech and writing, with a framework that focuses on helping people restore such balance to improve themselves, get in shape and enhance interpersonal relationships.
Who Is Allen Vaysberg
Vaysberg is the CEO and founder of the School of Human Potential and a successful entrepreneur who has built many multi-million dollar businesses in the IT consulting industry. Though he was living the "American Dream", he knew deep inside that something was missing, as with all the success he had achieved, he still felt unfulfilled, thus the beginning of his transition from IT.
He then discovered that in order for him to get that sense of fulfillment in his life, he had to pursue his soul's purpose. Following his dreams and taking charge of his destiny, he eventually felt complete and found peace. Today, through his coaching practice called Recalibrate Your Life, he inspires people to "live their essence", thus the name of his website, and helps them with re-calibrating their lives.
As an intuitive life calibration expert, Vaysberg is comfortable with discussing complex esoteric concepts, where he effortlessly weaves the mysterious and the mainstream into relatable concepts that his audience can instantly apply to their lives. His lessons about re-calibration include the purpose of life, work-life balance and career changes.
Aside from being an intuitive life recalibration expert who studied with Doreen Virtue and Lisa Williams, Vaysberg is also an inspirational speaker, author, lyricist and poet. He hosts the "School of Human Potential", a popular internationally syndicated radio program on BBS Radio. Also, he has a weekly radio program called "Seamless Life with Allen Vaysberg", which brings notable guests ranging from Yakov Smirnoff to Williams.
Vaysberg lives in the Chicago suburbs area with his very patient wife, with whom he has 2 wonderful children. He is now enjoying his life as a parent, corporate trainer, motivational speaker, life purpose coach, entrepreneur and author.
Why He Became a Helping Professional
According to Vaysberg, one time during his high-school days, a friend of his came to him and said, "Allen, I am going on a date with a girl, teach me how to be a gentleman." Recounting this story, he smiled thinking that one is either a gentleman or not, but he would help a person the same way.
In his younger years, he was always a counselor, a writer and always had that feeling that he was supposed to live to help others. This manifested in various ways throughout his life, where he received a great feeling of satisfaction out of helping someone. He noticed that he had this gift of being able to understand others' feelings and knowing the right thing to say that inspired them and made them feel better. Now, he describes himself as "inspirer", viewing his purpose in the same light. For him, helping is not a profession, but rather who he is.
The Seamless Method and Its Benefits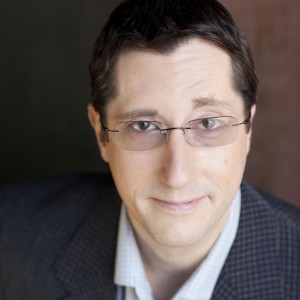 In this modern world, life is not easy, where most people are busy choosing, building and transitioning out of careers, taking care of their families and elders, stealing enough time for their hobbies, etc., leaving themselves with little to no time for anything else. While we have to maintain our physical, psychological and emotional health, it is difficult to keep it all together with such a hectic lifestyle. To help us secure a good well-being, Vaysberg has introduced the Seamless Method, which combines 8 daily ingredients that restore our physical and mental health, helping us get back to feeling great. Designed to be simple, easy-to-follow and flexible, this method would easily integrate into our everyday life, regardless of current health, age or income. It does not require additional investment and can be applied wherever you are in the world.
Using the acronym S-E-A-M-L-E-S-S, the program stands for S – sleep; E – eat and drink; A – be active; M – meditate; L – love; E – expand and grow; S – get sunshine and fresh air; and S – manage stress. Here is what the Seamless Method can do for you, along with its benefits:
S – sleep: This program advises you not to take a hot shower or bath at night or do some physical activity before going to bed, as your body needs to lower your heart rate and temperature for a good sleep. And if you are under a lot of stress, you can write down tomorrow's tasks to make things more manageable.
General Benefits – better health, fewer accidents, better memory and more sex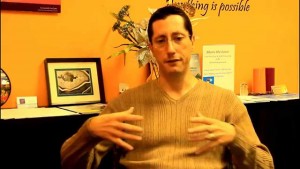 E – eat and drink: You will learn nutrition hacks that help you understand how your body works and what it needs every day to maintain optimum health. For instance, it is better to go and get a blood test to know what you are allergic to, rather than deciding about it based on a dietary book or on a statement of a celebrity.
General Benefits – more energy, healthy kidneys, better skin and, of course, you just cannot live without eating and drinking
A – be active: Vaysberg recommends at least 30 minutes of engaging in a physical activity each day, regardless of how you will do it. After all, flexibility is a gift in life, so you are free to decide when and how you would exercise. You can do some lifting one day, and then swim in another.
General Benefits – more energy, better look and feeling, better mood and reduced risk of stroke and cancer
M – meditate: The Seamless Method teaches you a lot of techniques to meditate regardless of how much available time you have. Some of these meditation techniques include shower meditation, walking meditation, sound meditation and the 5-minute-per-day meditation.
General Benefits – happiness, decreased blood pressure, lower cholesterol, pain relief, improved immunity and the ability to finally tell your friends that you engage in meditation
L – love: According to research, married people lead happier lives and live longer than their unmarried counterparts. Also, it has been found that women who have sex at least once a week have higher estrogen levels and would have regular periods than those who do not do it as frequently. Now, this program discusses and shows how to love yourself, insert something you love into your everyday routine and love what you are doing or changing your attitude towards it.
General Benefits – happiness, better sex life and better relationships
E – expand and grow: With this program, you will know how to expand your horizons and learn something new, as you will be taught how to expand your current skills to new heights and get new information through your chosen methods. This way, you can stimulate your brain and keep your mind sharp. Also, by learning something new in a certain area, it can have a ripple effect in others' contributing to good health in later life and longevity. After all, it is through growth that you can embrace self-fulfillment, expand your awareness and truly create an exciting multi-dimensional life.
General Benefits – ability to adapt, greater confidence, innovation and more worthy life
S – get sunshine and fresh air: Vaysberg offers you dozens of tips on how to get enough sunshine and fresh air every day, such as placing plants inside your home or office and stepping outside to take some slow and deep breaths, which can help get rid of that sluggish and tired feeling and, instead, leave you feeling focused and energized. In case you do not know it, spending half an hour under the sun can provide you vitamin D of nearly a day's supply of it that your skin will absorb. Also, more oxygen in your body can bring greater clarity to your brain (helping you think more clearly), help improve your concentration and even has a positive effect on your energy level.
General Benefits – food for the brain, happiness, improved immune system and reduced risk of cancer, diabetes, heart disease and other conditions
S – manage stress: Health conditions that are induced by stress can include everything from depression to hypertension and even infertility. It can also speed up the aging process. Now, with the Seamless Method, you can get a multitude of tips on reducing, managing and eliminating stress, which include avoiding drugs, nicotine, alcohol, caffeine, too much food and junk food. As Vaysberg said, resorting to these things to cope up with stress is just like running from your problems and making them worse.
General Benefits – lower blood pressure, improved sex drive, more savings on healthcare and high life satisfaction
Lastly, the Seamless Method by Allen Vaysberg will help you lower your chance of getting the top 10 killers in the US today, namely heart disease, diabetes, cancer, Alzheimer's disease, stroke, pneumonia and influenza, respiratory disease, kidney disease, septicemia and injuries.
FREE DOWNLOADS:
LINKS:
RELATED: