Meditation has always been considered a beneficial practice that everyone should make a habit of. There are many reasons that people meditate, one of which is to achieve a state of consciousness where a person can heal the mind, body and emotions. Most people, however, associate meditation to a specific religion, tradition or belief, which is why they don't see its value and its positive impact in life. But would it hurt to try? Considering its many benefits, including healing any health concerns, it should be made a part of someone's daily routine. This is what ritual meditation is all about.
It is a fact, however, that finding time to meditate and doing it right is not easy, or something that can be done on the fly. There are common questions that usually cross the mind.
• How do I find time to meditate?
• How do I sit properly to help settle my mind?
• What is the proper way of breathing when meditating?
• How do I stop my thoughts at will?
• How do I block all distractions around me?
There are solutions that anyone can find anywhere. Then, there are best solutions that you will learn by reading Discovering Ritual Meditation: Transcendental Healing and Self-Realization by Carlton Brown. This amazing material aims to address the many obstacles that people encounter when meditating and, at the same time, provide information on how to use meditation to your advantage.
Getting to Know Carlton Brown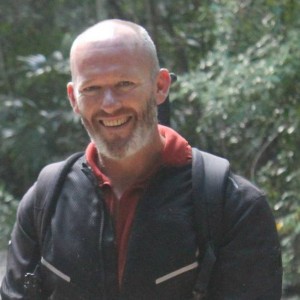 Everywhere you look, you are likely to find a book about meditation, its secrets and its benefits. But some of them are lacking, while others are mostly theoretical. Carlton Brown offers something different, a book about ritual meditation that is backed by years of research that involves digging deep and understanding the sacred secrets of the Sun God that have been embedded into some of the most prominent religions in the world. The same secrets that the devotees and faithful of every one of these religions believe in and practice by heart.
Almost all of Carlton Brown's lifetime revolved around archaeology, ancient priesthood ritual knowledge, and other interests that would give him first-hand experience and insights into meditation. So authoring the book Discovering Ritual meditation was not a mere compulsion or for the reason of just putting something out there. He lived it, practiced it, and enjoyed the full benefits of it.
It is safe to say that he was lucky to be given the life that he lived. Carlton Brown was born in the UK and raised in New Zealand, two different worlds that have given him a head start, considering that both countries are a melting pot of different cultures. He had plenty of opportunities to meet mingle and socialize with people from all walks of life. Add to this his many achievements, and it is easy to see how he managed to lead an adventurous, eclectic and purpose-driven life.
But before he was an author, Carlton Brown was the founding CEO of Immune Targeting Systems Ltd for 9 years where he raised a significant amount of investment funding, and developed a technology de novo and a biotechnology company. But the biggest achievement during his CEO tenure is when he led a team that validated vaccine solutions for viruses that mutate. He had a hand in developing a solution to address the bottleneck that has plagued the vaccine industry for decades. Carlton Brown was a problem solver and a healer from the get go.
He was also a biotech entrepreneur where his MBA from the London Business School was put to good use. He was also a veterinarian and hobby archaeologist. As a private researcher, he was able to find answers and information to his fascination with pyramid archaeology and cultures, lost civilizations, and the history of humankind. This fueled his research into the science and concept behind altered states of consciousness, which then led to the creation of his book about ritual meditation.
Today, Carlton Brown lives in Guatemala in his spiritual home where he continues to expand his research on big problems that humankind is facing, including climate change, its effect on the planet and how to mitigate risks associated with global and abrupt climate change. From an intrepid entrepreneur to a private researcher on humankind's biggest challenges, he definitely lives the adventurous good life.
About Discovering Ritual meditation: Transcendental Healing and Self-Realization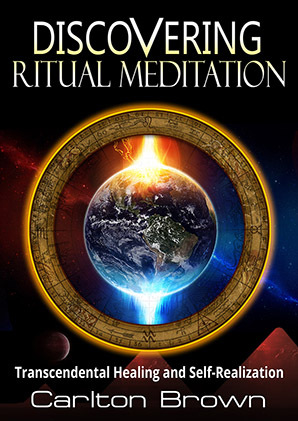 One of the best ways to access altered states of consciousness is through meditation, a sacred ritual process that can awaken you spiritually and then lead to enlightenment, profound healing and spiritual immortality. While the meditation most people know are associated with monks, spiritual healers and priests, ritual meditation has been developed way back in the distant past by the priesthoods of the Sun God religion of India, Egypt and pre-Columbian Central and South America. It is old as time, and leaves little doubt of its potential to help you unlock your altered states of consciousness.
During decades of travel and research, Carlton Brown discovered that there are many similarities on the pyramids and temples that align and link these different religions to the Sun God. They all bear sacred time symbols, such as V47 degree solstice and serpent equinox, and sacred time and hallucinogen symbols, which may not be instantly recognizable but are embedded in the way sculptures and the buildings are built, and on wall carvings, paintings and frescoes. These symbols are the key to unlocking humankind's best-kept secrets – ritual meditation.
The discoveries he made enabled Carlton Brown to provide an A to Z guide to help readers achieve transcendental self-realization and profound psychological healing. Every step and procedure that you need to know are outlined in the book discovering ritual meditation.
Who will benefit from the book?
Discover Ritual meditation is for everyone. Don't we all need the benefits that self-awareness and mindfulness provide? But it is also true that some people may need the book more than others. People who suffer from post-traumatic stress, death anxiety, depression, chemical addiction, and psychological consequences brought on by childhood abuse and trauma will find the book Discovering Ritual meditation very helpful. It can serve as a life-saving tool, because it provides remedies that can address such problems.
These include sacredly timed meditation that may be induced with the aid of psychedelics, such as magic mushrooms. While psychedelics are considered illegal today, they have been used by priests and shamans for thousands of years to aid in ritual meditation, and make higher states of consciousness more accessible.
In the book, you will learn how to access psychedelics without getting in trouble and to use them safely and solely for the purpose of advancing spiritual awakening and psychological healing.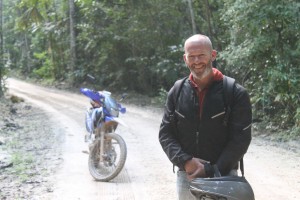 What will you gain from the book?
You will learn how to reach altered states of consciousness and use that discovery to your benefit. Ritual meditation is a powerful tool for enlightenment and healing, but only when it's done at the right time and place. Discovering Ritual meditation: Transcendental Healing and Self-Realization has everything you need to learn the science of sacred meditation.
It provides answers to the questions…
When is the sacred time to perform ritual meditation?
• How do I achieve sensory silence?
• How will I know if my body is aligned to the magnetic axis of the earth?
Once you perfected the process, you will be able to dissolve your ego consciousness, and then open yourself to pure consciousness and higher self in unity awareness. This will then lead to an experience of profound spiritual awakening and psychological healing.
Are the steps outlined in the book effective?
It is normal to question the veracity and efficacy of the sacred ritual process outlined in the book. With so many similar materials found online and offline, you can't risk being gullible. With Discovering Ritual meditation, however, you are assured of an effective and positive outcome. Carlton Brown himself performed all the research, discovered all the processes involved in sacred ritual meditation, reverse engineered them, and then tested them on himself.
He wasn't merely an author, but also a test subject. He didn't just enumerate the steps without experimenting them first. What you will go through as you read the book and follow the steps, you share with Carlton Brown in every way down to the last detail. In fact, he shared a very interesting story while he was going through the process, but you will only learn about it when you read book discovering ritual meditation.
What do other people think about the book?
"Carlton Brown takes us on a journey through time and culture and art and science and gives us much to ponder. I knew certain ancient sites were aligned with the heavens but had no idea of the scope and similarities across cultural and geographic borders. He talks about sacred rituals and sites and the use of entheogens used to achieve transcendental states of consciousness." – Mark Richard
"The book bridges religion and science with physics studies of human sensitivity to our solar-terrestrial environment and psychological research into altered states of consciousness. Brown himself delved into how Earth's solar interactions generated "sacred time"." – Rose Krumpos
Don't you think it's time you read the book and find out for yourself the many wonders it holds?
Links:
Website & Resources: http://www.ritualmeditation.com
Amazon: Discovering Ritual Meditation: Transcendental Healing and Self-Realization
YouTube Book Trailer: http://youtu.be/LRndS9pN3VQ (title formerly Sun God Sacred Secrets)
Facebook: https://www.facebook.com/carlton.brown.7146557
Twitter: https://twitter.com/@carltonbrownV47
LinkedIn: http://gt.linkedin.com/pub/carlton-brown/32/662/13b
Google Plus: https://plus.google.com/photos/108187278966544641698/albums