Listen LIVE to T'Keyah Crystal Keymah's
Exclusive Interview with Philippe Matthews!

Performer, writer, producer, director, T'KEYAH CRYSTAL KEYMÁH is her name personified: a prism of energy and vision, known world wide for her acclaimed work on TV's In Living Color; Cosby, and That's So Raven. Keymáh voiced Bumblebee on Teen Titans and Trixie's mom on American Dragon. Stage credits include Love Letters (w/ David Alan Grier), her critically acclaimed one-woman show, Some of My Best Friends: A Collection of Characters, the Moscow production of John Henry Redwood's drama, The Old Settler, Regina Taylor's Crowns, August Wilson's Piano Lesson and T'Keyah Live! …Mostly: A True Variety
Show. Her film work includes Tales From the Hood, Jackie Brown and The Gilded Six Bit. Behind the camera, Keymáh produced the films One Last Time and Circle of Pain, directed an episode of That's So Raven, produced and directed her own plays and produced Margaret Laurena Kemp's, Creative Instructions.
Keymáh she co-wrote and directed Keisha Nickole's show, S.I.S.T.E.R., and recently directed Amun Ra Theatre's world premiere production of Route 66: Finding Nat King Cole, starring and written by jeff obafemi carr. She is attached to produce and direct Marcia L. Sinclair's film, Lemon Tea, and has several stage, film and television projects in development. She is working on the screenplay for one of those projects and has already enlisted her long-time friend Orbert Davis, founder of the Chicago Jazz Philharmonic to compose the soundtrack and original music for the film. The two will also collaborate on a separate pet music project.
Keymáh was raised on Chicago's south side by her grandparents and great grandmother. From age three, she sang, danced and recited original poems and stories. She wrote her first play and her first song in elementary school. In high school, she performed with the Mary Wong Comedy Group, and produced and directed variety shows open to the public. Keymáh has performed on countless stages on three continents. She is the author of Natural Woman / Natural Hair, a member of the Century City Alumnae chapter of Delta Sigma Theta Sorority,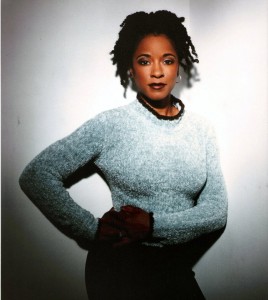 Inc, (CCAC) and a board member for National Association of Brother's & Sister's In & Out and CHARM Outreach and Mentoring Services. She also serves as an Artistic Associate for Stage Aurora Theatrical Company in Jacksonville, FL, and an Artistic Advisor for Bronzeville Theatre Company in Chicago. A longtime supporter of The NAACP's ACT-SO program, and Entertainment Industries Council's Prism Awards, she also established The Keymáh Cultural Fund as well as scholarships at Florida A&M University and Meharry Medical College. The environmental and civic activist has been vegetarian for twenty plus years. She
recently served as Chair of San Fernando/Santa Clarita Valleys Habitat for Humanity's 2011 Women's Empowerment Build in May, and Co-Chair (with Lamman Rucker) of the 2011 National Black Theatre Festival in Winston-Salem, NC.