Recently, I was thrilled when my phone rang and it was Zig Ziglar on the other end as we shared pleasantries. "See You At The Top" was the first motivational tape I had ever listened to in life, and the principles Zig offered on that tape is still being applied in my life to this day! Enjoy this timeless interview with a timeless friend and mentor…Mr. Zig Ziglar! Phone rings…
Philippe Matthews: "Hello…"
Zig Ziglar: "This is Zig Ziglar…"
Philippe Matthews: "Hi Zig, how are you doing?"
Zig Ziglar: "Better than good!  I work at being better than good!"
It was a trip to Dallas, Texas where I was introduced to the church where Zig Ziglar teaches Sunday school over forty five times per year at Prestonwood Baptist Church.  Zig says the reason he teaches Sunday school is very simple, "It's my favorite thing to do.  A lot of people need encouragement and the name of our class is the Encourager Class, and a lot of people don't know how to apply biblical principles to everyday life.  I made my commitment to Christ July 4, 1972, and my life totally, revolutionary changed in every way.  Everything is enriched because biblical principles work in all areas of life. I enjoy teaching the bible so much.  I spend most of Saturday getting ready for my lesson on Sunday; so it's good for me also."
Philippe Matthews:
So, the question becomes, "How can we begin applying biblical principles in our everyday lives, Zig?"
Zig Ziglar:
"The first thing on applying biblical principles is you've got to know what those biblical principles are and the way you learn that is simply read the bible.  The New Living Translation is in everyday English, and for the average reader of today that makes a huge difference.  Incidentally, in 1992, the Associated Press had a segment that examined all of the motivational books and there was not one that was as good as the bible, which I thought, was fascinating."
Philippe Matthews:
How do you apply biblical principle in your life or business?
Zig Ziglar:
"Let me gi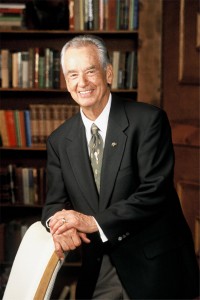 ve you a very simple example of how biblical principles work and knowing the author of the book is what makes the difference.  As a child, I probably went to church 1,500 times; so I heard a lot of preaching and I was baptized when I was 12 years old, but I was not a Christian at that point.  As a child, I memorized the 1st Psalm which says, 'Blessed are those who walk not in the counsel of the ungodly.  Whatsoever they doeth shall prosper.' Now, I memorized that but when I became a Christian, I understood what it meant.  The direct result was I had to look at who gave me counsel and they were three people primarily outside of my family. Number one, my Executive Assistant.  I wanted to make sure that she was coming from the same source that I was, so in each of these cases what I did was interview only Christians.  The fact that she was a Christian got the interview, the fact that she had superb credentials is the reason she got the job.  I did the same thing with my CPA and Attorney and the reason was I quickly learned that God's 'possibles' were so much greater than man's 'permissables'.  When I started listening to godly counsel from very well qualified people, my whole career and everything changed in the business world for me and in my personal life."
Philippe Matthews:
Why do you think it is so easy for people to forget biblical principles in everyday living?
Zig Ziglar:
"It's not a question of people forgetting as much as it is people never being taught.  For example, the first 200 years of our country's history, the New England Primer was the primary mode of education.  People don't know that the reason public schools were founded in the first place was to teach people how to read, so they could read the bible.  106 of the first 108 colleges and universities founded in America were founded for the purpose of spreading the gospel of Christ.  Many people don't know that.  In the middle of the depression when hospitals were founded, all of them were founded by religious organizations. Now, according to the Thomas Jefferson Research Institute, in the 1700's, over 90% of all educational input was of a religious, moral nature.  By 1950, the percentage was so small that you could not measure it. Today, it is anti-Christian.  Read the papers and look at all of the books on the shelves, we've got to go back to the source of morality."
Philippe Matthews:
How long have you been in the business of speaking, training and motivation?
Zig Ziglar:
"My dream was born in 1952.  I had been in sales and then moved into sales management, where I was doing a fair amount of teaching and training; but the first two and a half years that I was in sales was a horrible experience.  Unfortunately, I struggled.   For example, I went to a meeting and a man named P.C. Merrill persuaded me that I could be the national champion out of the 7,000 sales people. I wasn't even in the top 5,000 the year before; even though the salesman was ready, but the man was not. I tell people you don't build business—you build people and people build business. Mr. Merrill motivated me where I finished number two in the nation out of seven thousand as a result of what Mr. Merrill said to me.  The words you use on people can have a tremendous impact on them."
Philippe Matthews:
After you found the motivation through from your mentor, what else inspired you to speak?
Zig Ziglar:
"My wife bought a ticket to a seminar conducted by a man named Bob Bail.  He was a professional speaker from Phoenix, Arizona.  I never saw anybody have so much fun doing so much good and made so much money.  All of that appealed to me at that point.  I decided that night that was what I wanted to do.  It was 1952, but it was 1970 that I was able to do it full-time; then in 1972 when I committed my life to Christ and started deliberately teaching biblical values, my career exploded.  Philippe, when I tell other speakers this they are astonished that I have not had to solicit a speaking engagement since 1972…30 years!  And, I don't use a booking agency.  Occasionally, I book through an agency, but they clearly understand that they have to add their fee to my fee.  God has just blessed me because I teach those biblical principles – they work and people get results.  My emphasis is on balance in life.  My research shows that if your standard of living is your number one objective, qualify of life almost never improves.  But, if quality of life is your number one objective, standard of living invariably goes up."
Philippe Matthews:
What's a typical day in the life of Zig Ziglar?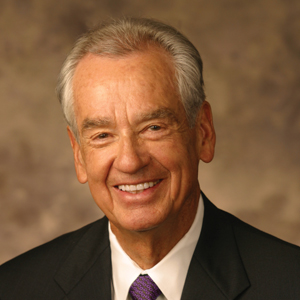 Zig Ziglar:
"Most of the time depending upon the time zone, I start my day roughly within five minutes before 5:00 a.m. I automatically wake up, turn on the coffee pot and do my bible study at that point.  The Redhead when I'm talking about her and Sugar Baby when I'm talking to her, Jean and I recently celebrated our 56th honeymoon this month (November 26th).  She is up generally an hour after I am; and then like we did this morning, we spent an hour at breakfast.  We read the paper, talk and just enjoy each other, then I come where I am right now to my office and do all of my writing, telephoning, correspondence.  We cross paths a number of times each day and she is known as the Happy Hugger and if it's moving, she'll stop it and hug it and if it's not moving, she'll dust it off and sell it!  I don't keep count, but we've hugged at least 20 times per day."
Philippe Matthews:
Do you talk with Jean about the business or just about your day?
Zig Ziglar:
"In my seminars today, I'm really more and more encouraging the husbands and wives to talk about all of their interests, but specifically about their businesses.  Because, a woman's intelligence is entirely different from a man's intelligence, they are far more intuitive.  If they would bounce things off each other and combine the best of both thinking, you are going to get better results.  You put the two of them together and now you have a team and the Redhead and I talk about everything.  Her insights and intuition has saved me a lot of grief.  Had I realized this earlier in life, I would have avoided a lot of grief; but I didn't do that."
For more info on Zig Ziglar, visit www.zigziglar.com.