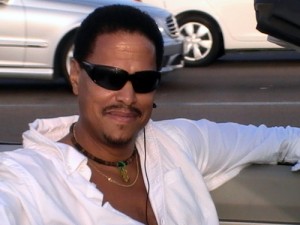 Born one-half of two brothers and the second youngest of ten children, Matthew Fogg looked to be always interested in justice. He graduated with a Bachelor of Science degree in Criminal Justice Administration from Marshall University and later earned an honorary Masters and Doctorate for his experience, knowledge and skills in law enforcement, as well as his work for civil and human rights.
While at Marshall University, Matthew was very active in campus sports, television, newspaper and even served as the president of campus organization as well as a political spokesman. He served as an electrician during the summer months of his college years and kept that profession until he joined the United States Marshals Service (USMS) in April 1978.
Matthew entered the USMS as a Deputy. Apart from that, he also served as a Supervisory Inspector with the US Drug Enforcement Agency (DEA) on a cross designation. He received a lot of accolades and awards during his twenty-five year career from bodies such as the United States Attorney for the District of Columbia and the Federal Bar Association.
Among the many accomplishments that Matthew participated in include:
leading an elite enforcement team that captured more than 300 dangerous fugitives charged with heinous crimes such as armed robbery, child molestation, kidnapping, murder, prison escape, terrorism and international warrant violations.
being a member of the highly trained Special Operations Group (SOG) of the USMIS that dealt with the protection of high-profile foreign dignitaries during the United Nations General Assembly in New York City.
providing judicial security involving the terrorism prosecution of Fawaz Yunis, an internation fugitive, on aircraft piracy, conspiracy and hostage-taking charges resulting from the hijacking of a Jordanian passenger aircraft in Beirut, Lebanon.
participating in a Task Force response to an assault on "Ruby Ridge" in Idaho which led to the death of his USMS/SOG supervisor.
But while Matthew has indeed led quite a distinguished career, it isn't without sustaining a massive emotional wound along the way. While arresting escaped drug dealer, Michael Lucas (who was also one of the most wanted fugitives in America), he was left all alone by his white colleagues. Lucas resisted arrest, and as such, Michael struggled with containing him. However, the actions of his colleagues went unpunished and no charges were filed. Even worse, one of those officers given a promotion.
By 1984, Matthew was forced to start a Title VII discrimination case against the USMIS which was accepted by them in 1986. After filing the complaint, he was denied promotion and then assigned to a desk job. He was also threatened if he did not rescind his complaint.
Although the Service admitted to the violations, Matthew seemed to experience a more heightened form of harassment created by a hostile working environment. As such, he experienced stress from due to discrimination and led him to his Workman's Compensation disability claim.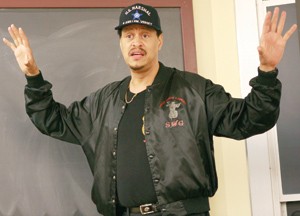 Even with the claim being upheld, Matthew's superiors forced him back to work. When they were notified by his personal physician about him not being ready yet, he was dismissed for insubordination.
In 1998, Matthew successfully challenged the discrimination he experienced and which ultimately affected his career. The result saw Matthew winning a Landmark federal jury award of $4 million.
Since then, Matthew has been speaking out against internal judicial and federal employee misconduct. He is committed to breaking the "blue wall of silence" inside police departments and the US Department of Justice.
Matthew became a "stakeholder" and member of the Senior Leadership Committee of the Equal Employment Opportunity Commission (EEOC) in 1999. With his training and personal training with EEO litigation, he quickly rose to prominence with federal employee asking his help and representation nationwide and internationally.
Among the wins he got include:
Lucas v US Army Space and Missile Command
A black female employee challenged the US Army and won a precedent setting EEOC judgment and award for discrimination.
Shelby v National Aeronautics and Space Administration
Another precedent EEOC judgment and award won by Matthew for a black male.
James v Tennessee Air National Guard
Five managers which included a "full bird" Colonel were ordered to attend mandatory EEO racial sensitivity training and were also recommended for demotion from supervisory duties.
Matthew is also a hero who helped out during the 9/11. As a result of his assistance, he was honored by the National Aeronautics and Space Administration as a heroic "First Responder." His photo assisting firefighters from New York recovering the body of a fellow firefighter was featured in Peoples Weekly.
Today, Matthew represents make and female federal employees across America in filing discrimination complaints before the EEOC. He is also in charge of Bigots with Badges which demands action from government officials and asks them to look into racist behavior within their ranks.
Matthew also gives commentary on several major national and cable news networks, as well as local TV news stations, national print publications and radio. He has also testified before local municipalities, US Congress and State.
To learn more about Matthew Foog, visit the following sites:
The Philippe Matthews Show (Recurring) Programming Donation
If you enjoy the content featured on our Blog, Radio and Live Video show, please give a one-time donation or recurring donation to help with further research, production and show topics.