Whether you're in high school or college, studying is an important part in making the grade. Sure, there are a very few in this world who understand things in just a snap. But for the rest of us, we have to dedicate time in order to learn and absorb things taught to us in the classroom.
It's a given that each one of us has a distinct way of learning. Some may choose to read more in order to understand more while others are more visual in their approach to learning.
The question here is this: How do you use this information to increase your chances of success?
That question can be directed at both students and teachers. For students, they need a way to make sure that the information absorbed through studying is actually retained and still there when it comes to examination time. Teachers, on the other hand, need to search for ways on how individual students can better absorb lessons.
This is where the book You Are Smarter Than You Think: Using Your Brain the Way It Was Designed comes into play. It is written by Renée Mollan-Masters, a speech pathologist.
How Can You Be Smarter Than You Think?
You Are Smarter Than You Think offers two self-evaluations for readers. The first makes use of Howard Gardner's inventory while the second one is more about how we process language.
Once the reader knows where they stand, the book then guides them on how to better listen to a lecture, read a textbook, study for a test and take a test. As a result of using the brain the way it was meant to, students can retain information for much longer. This is in stark contras to just memorizing the lessons for use in exams.
How does the system work exactly?
The research on which the book is based on was done by Dr Howard Gardner of Harvard University. Not only that, facts known about language processing learned from speech and language research were also utilized.
The book is targeted at those who …
…feel they are a whole lot smarter than what their grades and effort indicates

…think they would get a lower grade if asked to take another test pertaining to what they learned last semester (in other words, get a much lower score than the original)

…get A's and B's but had to work so hard to get them

…study for long hours but still end up performing poorly in tests

…reread textbook material a lot frequently because they find it hard to remember the first time
Research has shown that 95% of college students don't have a clue on how to study to get maximum results. This is why this book was designed – to help them, as well as high school students, enhance their learning and make it a much more meaningful experience.
About Renée Mollan-Masters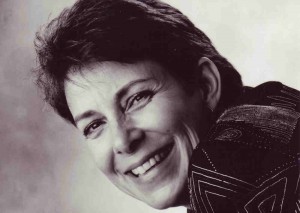 Renée has a Master's Degree in Speech Pathology from California State University, Fullerton. Applying research was always her forte, and it's something that she has been acknowledged with – she was awarded Outstanding Senior Clinician during her senior year.
She developed a reading perception lab when she worked as a speech pathologist for the Fountain Valley School District. This then became the model program for the state of California. Renée then embarked on a private practice in speech pathology for years.
In 1980, she wrote Yes They Can – a handbook for effectively parenting disabled children. A number of workshops and lectures were held on the subject nationally.
Renée got the idea for You Are Smarter Than You Think when she was producing a parenting show for PBS. It was during this time she discovered the research done by Dr Howard Gardner of Harvard University. While lecturing at a local college, she shared this information with her students and asked them to try it out. Students came back the next day speaking in high volumes about the process. From there, You Are Smarter Than You Think was born.
Renée refined the program for Orange Coast College where it was part of the How to Survive College class curriculum.
In 1992, You Are Smarter Than You Think – the book – was published. The learning system is being used in many colleges and universities all over the country. The aim of the program is to make education a much worthwhile experience for students everywhere.
Using Our Brains the Right Way Yields Success
Over the past years, students have responded with astounding results to the tips presented in You Are Smarter Than You Think. Take these figures for example:
84% said their grades improved

92% mentioned their study hours decreased

87% reported much lower stress levels

79% found they remembered what they learned even months after
The book written by Renée Mollan-Masters isn't just a guide for students, but it can serve as an inspiration for teachers as well to transform what is being presented so that students absorb lessons much better. When they understand the lessons, they won't need to devote a whole lot of time studying.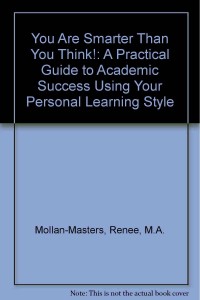 Get to know more about the program and Renée by taking a look at these resources:
Website:
You Are Smarter Than You Think
Address:
Reality Productions
6245 Old Hwy 99 South
Ashland, Oregon 97520
541-482-3506
Email:
yastyt@mind.et