http://i2ge.com/podcast/ – #Innovation and #StarWars.
Releasing the movie in 3-D/3-D IMAX demonstrates the great interest in an upcoming, highly innovative new product.
Oculus from Facebook offered its long anticipated virtual-reality headset. 3-D is midway between normal viewing and virtual reality offered by Oculus.
This week when Oculus announced the first-ever sale of its new virtual reality headset, preorder demand crash the website for this $599 headset.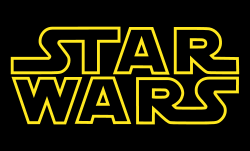 Another innovative dimension was the marketing for Star Wars.
Disney purposefully spent at the very low end of marketing budgets.
They knew that their general PR campaign would generate significant publicity. In addition, extensive use of social media also demonstrated the innovative new way that major movie studios are marketing new releases.
Innovation and weight loss goals.
Typical weight loss goals – chances for success are probably less than 10%.
Decide you need to lose weight.
Consider only one option – typically either join a gym or a diet program like Weight Watchers.
Begin with enthusiasm that quickly wanes. In many cases, by month two or three the goal has been forgotten and old habits return.
Innovation guided weight loss goals – chances for success are probably 25% – 40%.
Decide you need to lose weight.
Create a complete vision of what success looks like – – and what failure would look like.
Conduct thorough research examining a diverse group of potential solutions. Choose the solution that best fits your conditions, needs, and limitations.
Set up a tracking and decision-making process. Monitor progress. If progress is on track, keep moving forward. If progress is not on track, analyze causes and identify new solutions as needed.