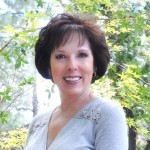 "After listening to several podcasts of The Philippe Mathew's Show, I was excited to send out a guest interview request! During our initial conversation, I quickly realized how passionate Philippe is about his work – helping others to promote themselves and their messages. I signed on to do our first podcast – Guiding You Towards  A Successful Healing Process. I was extremely impressed by the depth of our interview and by the professional layout and content of the accompanying promotional on-line blog. Thank you, Philippe! I look forward to working with you again in the future!"
(Holli Kenley – Licensed Marriage and Family Therapist)
Hello,
Thank you for your interest in being a guest on the Philippe Matthews Show LIVE!
If you are visiting from RadioGuestList.com; welcome!
The Philippe Matthews Show is one of the fastest growing internet based talk shows and has been endorsed by Chicken Soup for the Soul co-author, Mark Victor Hansen as the "Oprah of Internet".
The Philippe Matthews Show has featured many of the worlds best known celebrities, high profile thought leaders, change agents, bestselling authors and advice experts such as Barbara Corcoran of Shark Tank, Stedman Graham, Robert Kiyosaki, Suze Orman, Marianne Williamson, Deepak Chopra, Wayne Dyer, Russell Simmons, Suzanne Somers, Patti Labelle, the late Zig Ziglar and countless more!
So, what does it mean for you to be interviewed by Philippe Matthews and appear on the PM Show LIVE?
Publicist for Chicken Soup for the Soul, Rick Frishman says, "Philippe doesn't ask questions that are different. He simply asks questions that make a difference!" Depending upon the type of interview you would like Philippe to conduct will ensure that your name is associated with the most branded, household names in publishing, business and entertainment! We also have placement that can put your book, product/service on the first page of Google and most importantly, you will see a dramatic increase in book, product/service sales!
Please Review Our Advance Placement Packages Below
BLOG & INTERNET RADIO PACKAGES:
#1) Basic Blog Review 
Enjoy the benefit of a 600+ word review and being feature on the Philippe Matthews Show's high traffic blog! Guests will receive lifelong backlink benefits and we will blast your review throughout our Social Media Network:
———————————-
#2) Pre-Recorded Internet Radio Show Interview
GET personally interviewed by the master of internet media and enjoy the benefits of a 20-45 minute, pre-recorded interview on the Philippe Matthews with Philippe Matthews BlogTalkRadio Show.
The benefit of being interviewed on the Philippe Matthews BTR Show is having a permanent, lifetime link of the show in our archives that will continue to promote you/your book, product, service throughout the search engines; improving your backlinks and Google Indexing.
Example:
———————————-
#3) BTR Internet Radio Interview + Blog Review  ← BEST RADIO DEAL!

Enjoy the benefit of a 600+ word review on the Philippe Matthews Show's high traffic blog as well as being a guest on the Philippe Matthews BTR Show!
Example:
———————————-
BLOG & LIVE INTERNET VIDEO PACKAGES:
#4) "BASIC" LIVE Google Hangout On Air
The benefit of being interviewed by Philippe Matthews on a Google Hangout On Air Live event is the ability to potentially and immediately rank your book(s), specific keywords/phrases or to be the first to have such a coveted live internet event!
Our "Basic" Google Hangout does not include any extra promotion as we offer in our "Premium" package from the PM Show SEO team such as a blog review. This live, on air interview will strictly be promoted as a live event and then archived on our Youtube Channel for the life of the show.
Example:
———————————-
#5) "ADVANCE" LIVE Google Hangout w/2000+ Word Blog Review
Imagine someone typing your name, your book title, product/service and have it show up on the 1st page of Google! This is what can happen with you can expect from our "Advance" Google Hangout Live On Air which includes a 2000+ word review of your book, product/service on the Philippe Matthews Show blog.
Additionally, you will receive rotation of your live appearance throughout the Philippe Matthews Show social networks (i.e., Facebook, Twitter, Youtube, Linkedin, Google +).
Example(s):
———————————-
#6) "PREMIUM" LIVE Google Hangout w/ 2000+ Word Blog Review & Web 2.0 with Full SEO Promotion ← BEST VIDEO DEAL!
This package is designed to get you on the 1st page of Google in less than 30 days and on the Fast Track of internet media and buzz; period!
This package includes a 2000+ Word Blog Review of your book backed up with with full SEO and Social Media Marketing Campaign! We will also produce special keyword targeted scripts and questions for your PREMIUM – LIVE Google Hangout experience!
Additionally, you will receive the following from the Premium LIVE Google Hangout:
1 Video Scribe Promotional Book Trailer
Examples:
3 Months Promotion Throughout Our Social Media Network
This premium media package if for the serious and savvy marketer who want to receive the highest return on their media buying investment to ensure that their message is told fully and authentically; backed with a tried and proven SEO system. You will be able to completely target your niche and rank on all of the major search engines.
The PM Show will further promote your upcoming appearance throughout our social network and create a powerful Web 2.0, SEO campaign BEFORE your live appearance, DURING your live appearance and AFTER your live appearance has ended! This special "90-Day SEO Trilogy" is just one of the techniques we use to uniquely rank our guests and their books, products/services within the search engines.
For Advance Placement Rates, call (888) 460-7847 or fill out the form below on, "How to Be A Guest On The Philippe Matthews Show" and someone from our team will respond to you within 24-48 hours to begin scheduling your Advance Placement Package on the show.
P.S.
All requests are first come, first served. The Philippe Matthews Show reserves the right to reject any show/guest for any reason.