Listen to My Exclusive Interview with
Sex Expert, Dr. Yvonne Fulbright!

Although we're living in the twenty-first century where liberalism is more accepted, there are still thousands upon thousands who consider sex to be taboo—something that should not be discussed in the open lest one wants to be called a bad influence in society. Dr. Yvonne Fulbright definitely understands and knows such sentiment, and yet she believes sex is one of the most natural events in a person's life and that proper knowledge shall finally remove the veil that has been keeping it under wraps for several years.
Dr. Fulbright's knowledge and expertise wasn't something she obtained by reading and learning from her and other people's experiences. She first studied it. There's no doubt that she's always been interested in sexual education, having discussed about the female reproductive system to friends when she was in sixth grade.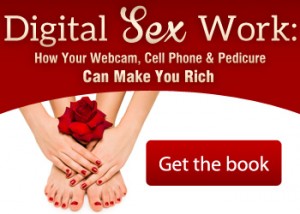 She didn't stop there, though. She obtained two degrees when she was in university, sociology and psychology, from Penn State University. Later on, she pursued a master's program in University of Pennsylvania with a course in Human Sexuality Education. She also completed a PhD in New York University and a fellowship program by going back to Iceland. Her study focused more on how to provide the right sexual health services to young individuals especially female teens. To make sure that she becomes more qualified to share her knowledge and teach, she became a part of AASECT (American Association of Sex Educators, Counselors, and Therapists).
Bringing Her Expertise to the Rest of the World
Dr. Fulbright has always been clear about her goals—that is, to talk about sexuality in America as candidly and as positively as possible. This way, she can invite more people to join in the discussion and share whatever they can about it.
Thus, she became an educator for more than 10 years for the students of New York University, American University, and the University of Pennsylvania. She was also invited as a speaker for various seminars and conferences and organizations such as American Medical Student Association.
She brought sex to the forefront of mainstream media, appearing on TV shows such as Tyra Banks and Today Show. She holds nothing anything back from talking about what is fetish to how to achieve the best orgasm the quickest and most convenient way. She traveled to Southern Australia, Colombia, Canada, and Portugal. She is also a favorite among magazines such as Women's Health and Cosmopolitan, and her pieces of advice have garnered her space in online sites such as psychologytoday.com.
The U.S. government has also officially recognized the importance of proper sexual education and has tapped Dr. Fulbright to speaking engagements on topics like "Promoting Responsible Sexual Behavior."
She has authored more than 8 books, namely, The Best Ever Oral Sex for Her, Sultry Sex Talk to Seduce Any Lover, and Touch Me There! A Hands-on Guide to Your Orgasmic Hot Spots.