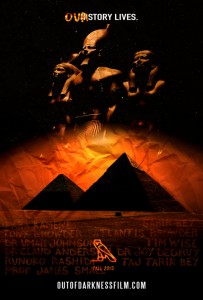 Are you an African-American who wants to know more about your past and your ancestors and gain a deeper understanding about where you came from? Or are you a non-African American who'd like to learn more about African history and culture as well as the strong, intelligent and influential African people? If your answer is "Yes" to either of these questions, then Out of Darkness is the right movie for you to watch.
Out of Darkness is an upcoming full-length, three-part documentary film directed by Amadeus Christ. The movie takes a closer look at the untold history of the African people and discusses the cultural contribution of Africa to the other nations and continents of the world. It will also examine the events, both ancient and recent, that have contributed to the kind of life that African people live in the present times.
When watching Out of Darkness, viewers will learn about the connection between the Nile Valley civilization and the Nubian and Kushitic peoples. They'll also gain helpful insights about the contact between Africa and the Americas since ancient times and find out how the Moorish invasion helped shape Europe's intellectual renaissance.
Out of Darkness will discuss about the origins of modern-day racism (which has ultimately led to the killings of young people like Michael Brown, Brandon Jones and Tamir Jones) as well as the concept of "white supremacy" (which has spurred numerous murders, including the recent massacre that took place in a historic church in South Carolina). The movie will also explore how hip-hop has transformed into a social movement and affected global cultures and talk about the idea of nationhood as a whole.
Out of Darkness comes with a powerful and influential cast. It's narrated by educator Professor Kaba Hiawatha Kamene, who specializes in African history and culture. The movie will also feature noted psychologist and Pan-Africanism expert Dr. Umar Johnson, economic development consultant Dr. Claud Anderson, scholar activist and dynamic speaker Professor James Small, author and educator Dr. Joy DeGruy, anti-racism activist Tim Wise,  African history scholar Anthony T. Browder and his daughter Atlantis Browder. Other notable people like activist, public speaker and TV show host Sabir Bey, Moorish Sovereignty expert Taj Tarik Bey and author, historian and public lecturer Runoko Rashidi are also in the film.
Out of Darkness will be released in Fall 2015.
About the Director
Amadeuz Christ is the CEO of Vigilance Records LLC. He is a talented recording artist, producer and engineer who offers professional and high-quality mixing, editing and consulting services. He has produced and directed several music videos, such as Luzion's "Doin Me Again", Sahtyre's "Suicide", C Plus's "25" and The Gatlin's "What They Used To Be". He has also come with a few catchy songs of his own including "Luxury Life",  "The Happening", K.M.E.L (Kontrolling the Minds of Everyone Listening), Don't Stop (Till I Say So) and I'm Sorry (Ode to Hip Hop).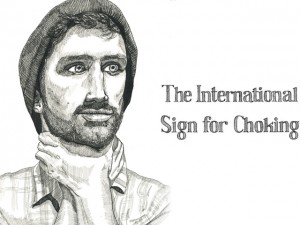 Amadeuz Christ is also a brilliant film director who has worked on several interesting and thought-provoking movies over the years. One of his best works is "Malcolm X: 50 Years Later", in which he worked with Prof. Kaba Kamene to examine the life of Malcolm X and see how he transformed from being an ordinary citizen into one of the world's most influential leaders. He has also worked with popular barber Angel the Barber Queen to produce a three-part motivational video series.
Christ has also filmed Dr. Umar Johnson making a presentation entitled "The Psycho-Academic War on Black Boys" in Reno, Nevada. During his speech, Dr. Johnson talks about how the U.S. public education system discriminates against children of African ancestry and how many of these young people are misdiagnosed with learning disorders.
Here's more to this film:
RELATED STORIES: