It is said that a child's upbringing and the environment they grew up in can influence what they want to do with their life. This idea has never been truer with Douyé (pronounced Doe-Yay). Growing up in a household where the sound of musical legends, such as Billie Holiday, Ella Fitzgerald, Ray Charles and Dinah Washington, can be heard has made her want to become a singer. And boy, did she answer her calling with aplomb. She can be described as a young powerhouse with an old soul, one the very few artists who can fuse different elements of various genres and eras into one amazing package.
Who's the woman behind the successful star?
Douyé was born in Nigeria, particularly in the commercial capital of Lagos. She grew up with the jazz and R&B music of her home country that greatly influenced her musical style and creations. At seven years old, with the blessing of her parents, she started honing her nascent vocal talent at the church choir. This provided the stepping stone to begin focusing on her future as a professional singer.
When Douyé turned ten, she began writing poems, using them as an instrument to express her innermost emotions. It was this knack for poetry that helped her become the compelling songwriter that she is today. Because she started at a very young age, reaching her potential was just within her reach. Upon reaching mid-teens, she decided to pursue her growing musical dreams in Europe. But it wasn't until after she migrated to the United States that her path to stardom became brighter than ever.
She studied voice at the Musicians Institute (MI), an acclaimed school in Hollywood, California. After graduating from MI, she then pursued a career as a singer in Los Angeles. It was there that she fully developed her various skills as a singer, songwriter and musical director. She performed at clubs all throughout L.A., wowing the audience with her powerful performances. At the same time, she worked to reach her ultimate goal of becoming a recording artist.
Throughout her journey, she had the opportunity to meet and work with some of the most celebrated personalities in the music industry. One of them was Terry Shaddick, a pop songwriter and producer who's worked with famous celebrities, such as Olivia Newton John. Hitting off creatively, the two of them worked together, writing the songs that would launch Douyé's recording career.
Her debut album, aptly called "Journey", narrates her musical and life experiences that brought her into the limelight as a multi-talented artist. It showcased her emotional and seductive voice, which pays homage to the musical talent of iconic artists, through a dreamy and easy musical landscape. What makes the album truly amazing is the collaboration of other musicians to support Douyé. The song "In Love With You", for instance, features the guitar of Jeff Prescetto, while "Still Hurting" showcased the prowess of Gary Meek on sax. "The Voice", however, can be considered a defining song, because it amplified the possibility that pop and jazz can cross over. The song showed the other side of Shaddick's talent, what with it being a ballad rather than a pop song. Combined with the melodic jazz-sounding voice of Douyé, and what you get is a cross-over hit.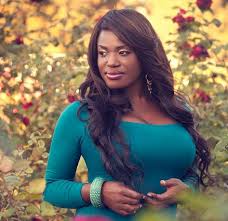 Today, Douyé is continuing her musical journey, working on her upcoming sophomore album "So Much Love". One of the singles with the same title is a tribute to Fela Kuti, a fellow Nigerian-born musician, who is a pioneer of the Afrobeat music genre. All 13 tracks of the album will take listeners on a journey of life's ups and downs.
As what Douyé said, "I try to relate to the everyday person. That's why when you listen to my songs, it takes you through the journey of everyday living. It's really about being appreciative of life. Life can be so simple, but we make it so complicated. Live life a little slower and just appreciate the little things that matter."
Want to get to know Douyé a little bit better? You can check out her upcoming interview with Philippe Matthews via Google Hangouts Live this coming July 9, 2014. Set your schedule now by saying Yes to get a ahead and have a reserved seat through this Google Hangout link.
You can also check out her sites: