Watch My Exclusive Interview with…
Nancy Hartwell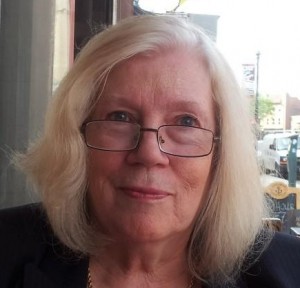 Nancy Hartwell writes mostly about human trafficking and her stories are mostly drawn from real life situations. Her German friend disappeared and she later found out she was sold into the harem of a sultan. The discovery spooked Nancy and she later started collecting stories. Threads of the information she has collected have made their way into her Human Trafficking Series.
Nancy's series of books on human trafficking number at three at the moment:
Harem Slave: One Thousand and Nine Hundred and Four Days of Hell on the Persian Gulf

Prince Ibrahim's Favorite

Voices from the Harem
Given the nature of her subjects, it suffices to say that Nancy's work tackles human sex trafficking to a degree. In an On the Page interview, Nancy said that her books contain sexual material because "you can't describe the life of a sex slave without saying certain things out loud."
Women and children have been – and continue to be – trafficked for sexual exploitation. In fact, it's one of the fastest growing criminal enterprises in the world. Given its widespread reach, it does make one wonder why it is as such given that human sex trafficking is criminalized by international law and in the laws of 134 countries around the world.
The facts on sex trafficking are also very disturbing:
at least 20.9 million adults and children are bought and sold worldwide into commercial servitude, forced labor and bonded labor

around 2 million children are exploited each year in the global commercial sex trade

about 6 in 10 identified trafficking survivors were trafficked for sexual exploitation

98% of victims of trafficking for sexual exploitation are women and girls
Those involved in the slave trade for sexual purposes, be it within a country or across national borders, are violating basic human rights, including the rights to bodily integrity, equality, dignity, health, security and freedom from violence and torture. The Convention on the Elimination of All Forms of Discrimination Against Women and other key international human rights treaties consider sex trafficking a form of sex discrimination and a human rights violation.
Nancy is trying to combat the horrendous crime of human trafficking through her work. Although she could write her stories as fact rather than fiction, Nancy chooses the latter because she doesn't have access to police reports and other pertinent documents. All that she has to go by are stories but each with similar patterns. So Nancy weaved all this information together to create stories in her Human Trafficking Series.
For Nancy, human trafficking is a very difficult topic to deal with. Not a lot is even heard about it given that about 300 kids disappear in Atlanta alone but no one hears anything about it.
When asked who is most likely trafficked, Nancy says that girls under the age of 18 are usually the victims. However, she adds that little boys and some college graduates do become sex trafficking victims. As well.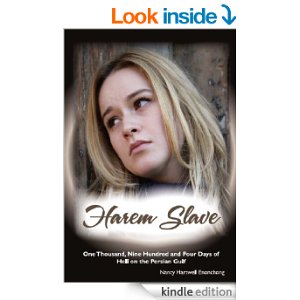 For her story Voices from the Harem, Nancy writes about a Polish girl working on a doctorate in maritime law. The girl was dating an Egyptian who treated her like dirt. So, she broke up with him. However, her ex-boyfriend had her kidnapped and sold into slavery to "teach her a lesson."
Nancy says that there are lots of traps and lures used to snag children, teens and adults into the sex trafficking ring. For her, runaways are at extreme risk as predators scour bus stations and other locations looking for them and offering a way to help them.
Given the atrocious and horrible nature of sex trafficking, why does Nancy write about the subject then? For her, she finds the topic "absolutely riveting – and also horrifying." She adds, "Sometimes writing down these stories about incredible misery makes me cry. But people need to know."
Nancy Hartwell, Human Trafficking Expert
The Philippe Matthews Show (Recurring) Programming Donation
If you enjoy the content featured on our Blog, Radio and Live Video show, please give a one-time donation or recurring donation to help with further research, production and show topics.